How to make ganja goo-balls
---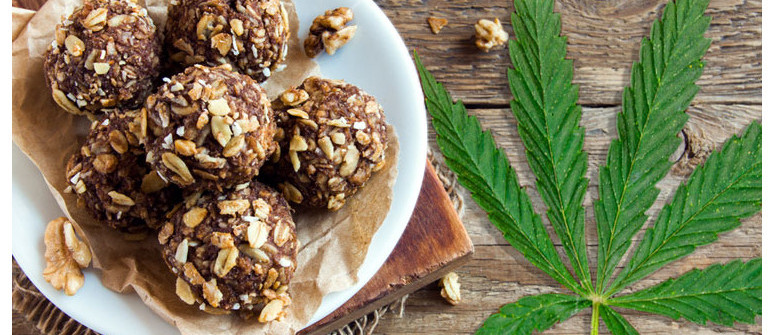 Here is a great recipe for Ganja Goo-Balls, a simple edible that you can make at the comfort of your own home.
Cannabis can be consumed in various ways, and one of the most popular methods is to eating it. Of course, it is not always advisable to ingest it in its herb form, which is why the creative herb-loving folks of the past have come up with the concept of edibles.
Munching on an edible is another popular method of consuming cannabis. Since it is eaten and digested, the onset of effects can take at least an hour. However, this results in a more potent, longer-lasting high than smoking or vaporizing.
If you are planning to make a homemade edible, the general process is relatively simple. This particular recipe is for your very own Ganja Goo-Balls.
N.B. The following recipe is made with an estimated amount of marijuana. Remember that edibles can hit harder than you expect, so feel free to judge the amounts according to your own experience. It is strongly advised to first learn how to calculate the strength of edibles.
Ingredients:

250g melted cannabutter
225g oats
250g peanut butter (whether it is the smooth or chunky variant will be all up to you)
3 tbsp honey
2 tbsp ground cinnamon
1-2 tbsp cocoa powder
(These ingredients are enough to make a batch of 15 Ganja Goo-Balls)
Preparation:
Making your own Ganja Goo-Balls is as easy as 1-2-3. The first step is to place all ingredients in one large bowl and stir it until everything is mixed in. Then place the mix into the freezer and leave it for 10-20 minutes.
Mold the mixture into individual balls, to the size of your preference. After which, drop it into some wax paper to set. Some people prefer adding other ingredients such as chopped walnuts, raisins, Rice Krispies or corn flakes, just to experiment.
Also note that more oats can be added in if you find the end result a little too sticky and gooey, or some more honey or peanut butter if it turns out to be too dry. It is all about being creative and adding your own touch to this delicacy.
Once that is done, you are now ready to serve this scrumptious treat, which can be eaten for dessert, a snack, or just any time of the day you choose to have an edible.
Enjoy!
---