Legal status of marijuana in argentina
---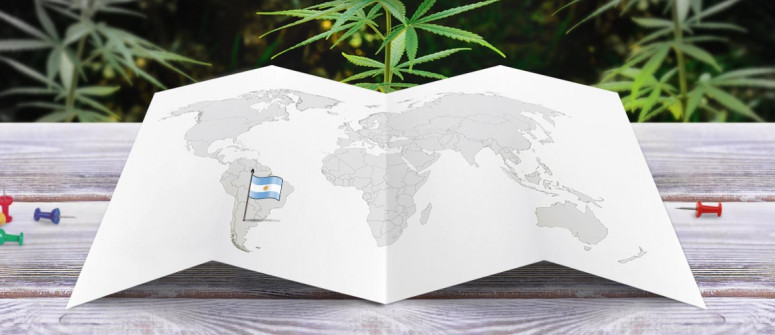 Find out about the legal status of medical and recreational marijuana in Argentina. Is marijuana illegal? Better safe than sorry!
MEDICAL MARIJUANA IN ARGENTINA
Medical marijuana is legal for patients with a prescription from a licensed physician in Argentina.
Medicinal cannabis became legal in Argentina in March 2017. The Argentine Congress passed laws legalizing the use of cannabis for strictly medical purposes following very little debate; all 58 senators present at the hearing voted in favour of the new legislation.
These new laws made explicit mention of cannabis products like Charlotte's Web or other types of hemp oils. However, other cannabis-derivatives are also included under the broad scope of the new laws.
The law doesn't permit patients to grow or produce their own medicine; instead, patients can import products like Charlottes Web or access similar products available through health care providers in the country. The new laws are said to promote the production of medcinal grade cannabis in the country as well further scientific research into cannabis and its potential as a medicine.
Thanks to this new legislation, the national Health Ministry will create a national register of cannabis patients who will be able to access the medication for free via the public health system. Qualifying conditions for Argentina's medical marijuana program include persistant, hard-to-treat pain, refractory types of epilepsy, and autism, among others.
The passing of these laws also lay down the groundwork for a growing medical cannabis industry and commits the Health Ministry to producing and supplying sufficient amounts of cannabis in all its forms to support the new program.
RECREATIONAL MARIJUANA IN ARGENTINA
The cultivation, sale, and possession of cannabis for recreational purposes remains illegal in Argentina under law 23.737 and is punishable by law with a prison sentence ranging from 4 to 15 years.
Cannabis for recreational purposes is illegal. However, in a 2009 court ruling (known as the Arriola ruling), the Supreme Court ruled that it was "unconstitutional" to enforce part of the law to punish people for personal drug use, arguing that doing so would go against Section 19 of the nation's constitution, which reads:
"The private actions of men which in no way offend public order or morality, nor injure a third party, are only reserved to God and are exempted from the authority of judges."
Recreational cannabis use is extremely common in Argentina despite the fact that it remains an illegal substance. People openly smoke in public, especially in parks, nightclubs, or even on the street. It is also common for people to cultivate cannabis plants in their homes.
Police take cannabis laws semi-seriously. Anyone caught smoking or carrying small amounts of cannabis in the street will be forced by police to pay a bribe in return of avoiding any legal issues.
Anyone suspected of cultivating or trafficking cannabis is more likely to face prosecution.
We are not aware of any possible law changes in the (near) future in Argentina regarding medical and/or recreational cannabis. There was talk of reforming the law after the Arriola ruling, but no further action was taken.
---