Royal Queen Seeds Celebrates Iconic 4/20 With Times Square Ad
---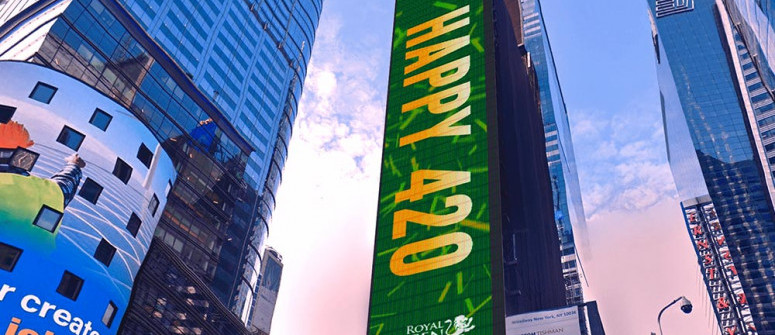 Never thought you'd see Times Square lit up with a cannabis advert to celebrate 4/20? Royal Queen Seeds has achieved the unthinkable.
Times are changing, and what better way to mark that change than with a historic 4/20 advert in the world-famous New York City Times Square? Keep reading as we find out how Royal Queen Seeds (RQS) is signalling its expansion into the US market, celebrating the most iconic day in cannabis culture.
The Cultural Significance of 4/20
Regardless of which origin story you believe, 4:20 pm on the 20th of April has become a global symbol of cannabis culture. It's a celebration of the herb's vast influence, from the joy of recreational use to its wellness-boosting medicinal properties. And, while there's no denying 4/20 has gotten more and more attention from the public (and the media) over the years, many would never dream of seeing cannabis adverts alongside the likes of Disney, Toshiba and NASDAQ.
Well, today, that dream has become a reality, with an exclusive collaboration between Royal Queen Seeds and Cannabis Now Media set to turn the world-famous Times Square a vibrant shade of green.
Royal Queen Seeds Lights up Times Square
Royal Queen Seeds is one of Europe's leading cannabis seedbanks, with a passion for breeding and a reputation for innovation and premium cannabis genetics. Now, they're bringing that same love for cannabis, and their market-leading seeds, to one of the world's largest cannabis industries—the United States of America. However, if there's one thing RQS know well, it's the importance of making an entrance.
By partnering with Cannabis Now Media, RQS has secured a prime advertising spot in New York City's world-famous Times Square. The historic message will countdown to 4:20 pm, with several colourful moving frames wrapped around a powerful message—"Cannabis is Legal". Never before has the industry seen such a bold celebration of cannabis and an explosive entrance into the US market.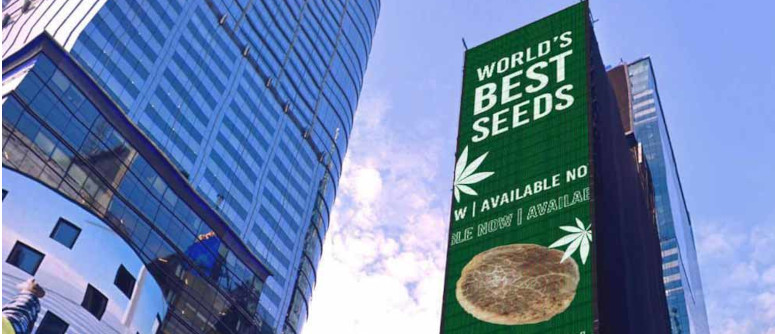 How Will You Celebrate 4/20?
No matter your involvement with the cannabis industry, its influence is slowly expanding, entering facets of everyday life many thought unimaginable. This iconic advert from Royal Queen Seeds and its expansion into the US market is yet another milestone in the steady acceptance of cannabis' beneficial influence.
Whether you're there at 3:30 pm to see the building-tall countdown in person or enjoy a more intimate 4/20 experience, the unofficial cannabis holiday reflects an ever-changing public opinion of cannabis use and legalisation. No matter what the future holds for the cannabis industry, we can say for sure that tourists and residents will remember this moment in Times Square for years to come.
To see RQS' iconic 4/20 Times Square advert, join the party from 3:30 pm onwards, and immerse yourself in the freedom to enjoy your favourite herb.
---