How to choose the best online cannabis dispensary in Canada
---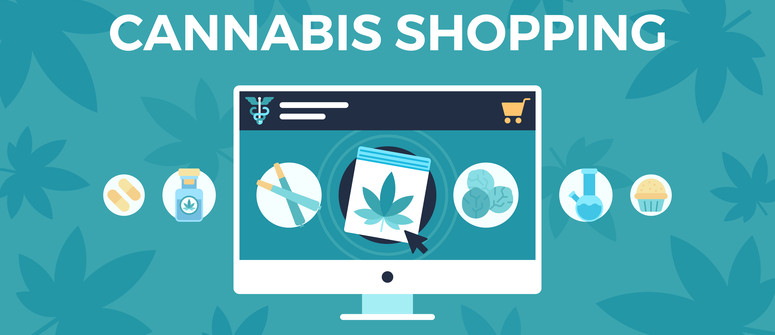 Online cannabis dispensaries are one of the 21st century's greatest achievements. Not only do they give Canadians a near-infinite choice of great-quality weed, but the buds are delivered straight to your door. To find out how you can take advantage of online dispensaries, keep reading.
Whether you're a recreational or medicinal cannabis user, online dispensaries give you access to the herb you need, when you need it. However, just like all online retailers, some dispensaries are better than others, and if you're new to the world of mail order marijuana, it's challenging to know which websites you can rely on.
Our simple buyer's guide for Canadian cannabis users will take you through five essential tips to finding a dispensary you can trust. Still, before we dive into the subject, it's worth addressing consumers' most frequently asked question—is buying cannabis online legal in Canada?
Is Buying Cannabis Online Legal in Canada?
If you live in any of Canada's provinces or territories, then buying cannabis online is perfectly legal. There are, however, a few caveats you need to be aware of. Online retailers must be licensed and approved by the relevant government authorities. There's also a minimum age requirement that does change depending on where in Canada you live.
Any legal cannabis products will carry a coloured excise stamp (the colour and design vary by province), so always keep an eye out for this crucial symbol. If in doubt, you can always ask the seller questions about their licensed products—a legitimate company will have no problems answering!
What's the Benefit of Mail Order Marijuana (MOM)?
If you've never considered ordering weed online, there are several benefits to what is commonly referred to as MOM, or mail order marijuana:
• Discreet and secure payment
• Convenient and straightforward
• Improved accessibility (especially if you live in a remote area or have difficulty travelling)
• Opportunity to ask plenty of questions before a purchase
• Free shipping incentives
5 Tips for Choosing an Online Cannabis Dispensary
Now that you know it's perfectly legal to order cannabis online, and the incredible benefits of doing so, it's time to jump into our essential tips. Finding a dispensary you can trust is crucial, and the advice below will help you no matter your province or territory.
Check Out What the Dispensary Has To Offer
The first step for any prospective buyer is checking out a dispensary's selection! Weed comes in thousands of "shapes and sizes", with strains catering to nearly every need. The great thing about online retailers is, if they don't have what you want, you can easily browse another.
Once you've found a selection you like the look of, see what else the dispensary offers. Competent sellers will feature best-sellers, new arrivals, special deals, and budget-focused packs.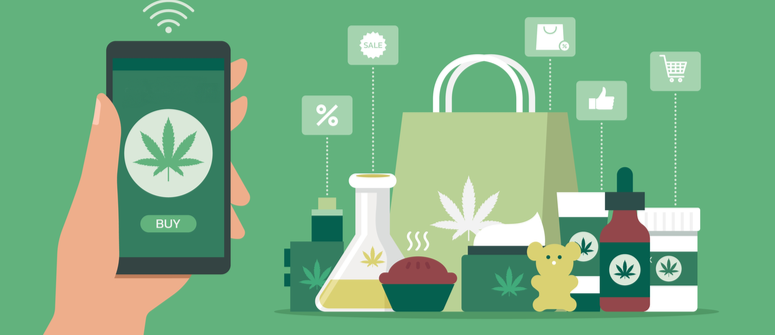 Compare Weed Prices
If there's only one high-street dispensary in your local area, you're pretty much stuck with their prices. With MOM, your choice is far greater, giving you significantly more buying power. Never settle for the first price you come across, and, if you have a particular strain in mind, shop around or see if the dispensary offers a price guarantee.
Browse Customer Reviews
One of the simplest ways to tell if any online dispensary is worth your time is to read customer reviews. Before you commit to a purchase, check what other people say about the quality of the weed, customer service, and delivery times. If there are common themes or issues, then it's time to look elsewhere. Similarly, if you only find glowing reviews, you know you're onto a winner.
Read Their Shipping and Refund Policy
Many dispensaries offer free shipping, but only when you reach a specific spending threshold. Check the rates before completing an order—it may be worth buying in bulk to prevent repeat orders that don't qualify. Most companies should also offer a delivery guarantee and tracking so you know when your weed will arrive.
Also, see where you stand with refunds. Most dispensaries won't offer refunds on consumable products, but they may on non-consumables.
Ask Questions — Lots of Questions
We've alluded to this already, but, if in doubt, ask questions! Trustworthy dispensaries will have no issues answering any question you have, no matter how small. Keep an eye out for live chat options, knowledgeable staff, and timely communication. A dispensary should confidently talk you through the differences between strains and the various forms of cannabis to help you find the right product for you.
Finding the Best Online Cannabis Dispensary for You
Finding the best online cannabis dispensary is all about matching what a company offers with your needs. Whether you're a recreational or medicinal user, we all want something different from weed, and a dispensary should work with you to meet that need.
However, if you're still having trouble finding a trustworthy retailer, buyweedpacks.com is a Canadian online cannabis dispensary that delivers on all of our suggested top tips, and more.
A professional-looking website is matched with a fantastic (and incredibly comprehensive) selection of strains, while their FAQ and customer review sections let you know exactly what to expect. With so many great benefits to mail order marijuana, the question isn't if you should order, but which strain you should try first!
---