5 characteristics every good cannabis coffeeshop should have
---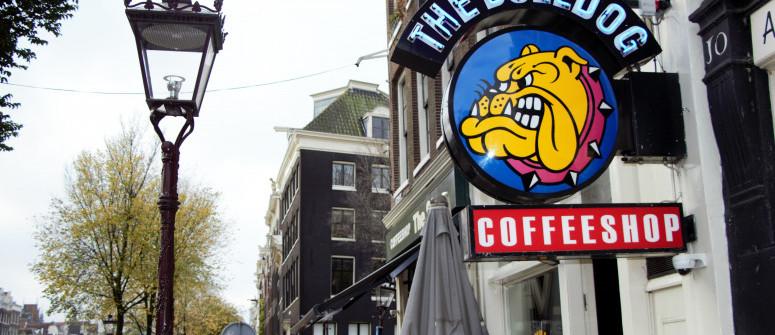 Deciding which Amsterdam coffeeshops to visit doesn't have to be a chore. Just look for establishments that share these 5 traits for an exceptional experience.
Amsterdam draws in tourists from all around the world. The city's historical sites, Golden Age architecture, and quaint canals contribute to its allure. However, many tourists are attracted to the city because of its cannabis-serving coffeeshops. The first coffeeshop opened its doors in 1972, and hundreds have sprouted up throughout the city since. Approximately 17 million tourists set foot in Amsterdam each year, and a massive 23% of them are there for a coffeeshop experience. These businesses are rare in Europe and the rest of the world. For this reason, Amsterdam has become a cannabis mecca.
Each coffeeshop offers a different experience. Some of them are owned by business empires, whereas others are run by small business owners. There is something to suit every smoker's style. Certain venues offer a chilled-out, laid-back vibe; others are more lively and energetic, and some even turn into clubs at night.
Several coffeeshops stand out in the city. The owners have poured their passion and soul into these establishments. Every detail has been considered, from a diverse menu to the furniture and ambience. Below, we'll discuss what sets a good coffeeshop apart from a great one.
WHAT TO LOOK FOR IN A CANNABIS COFFEESHOP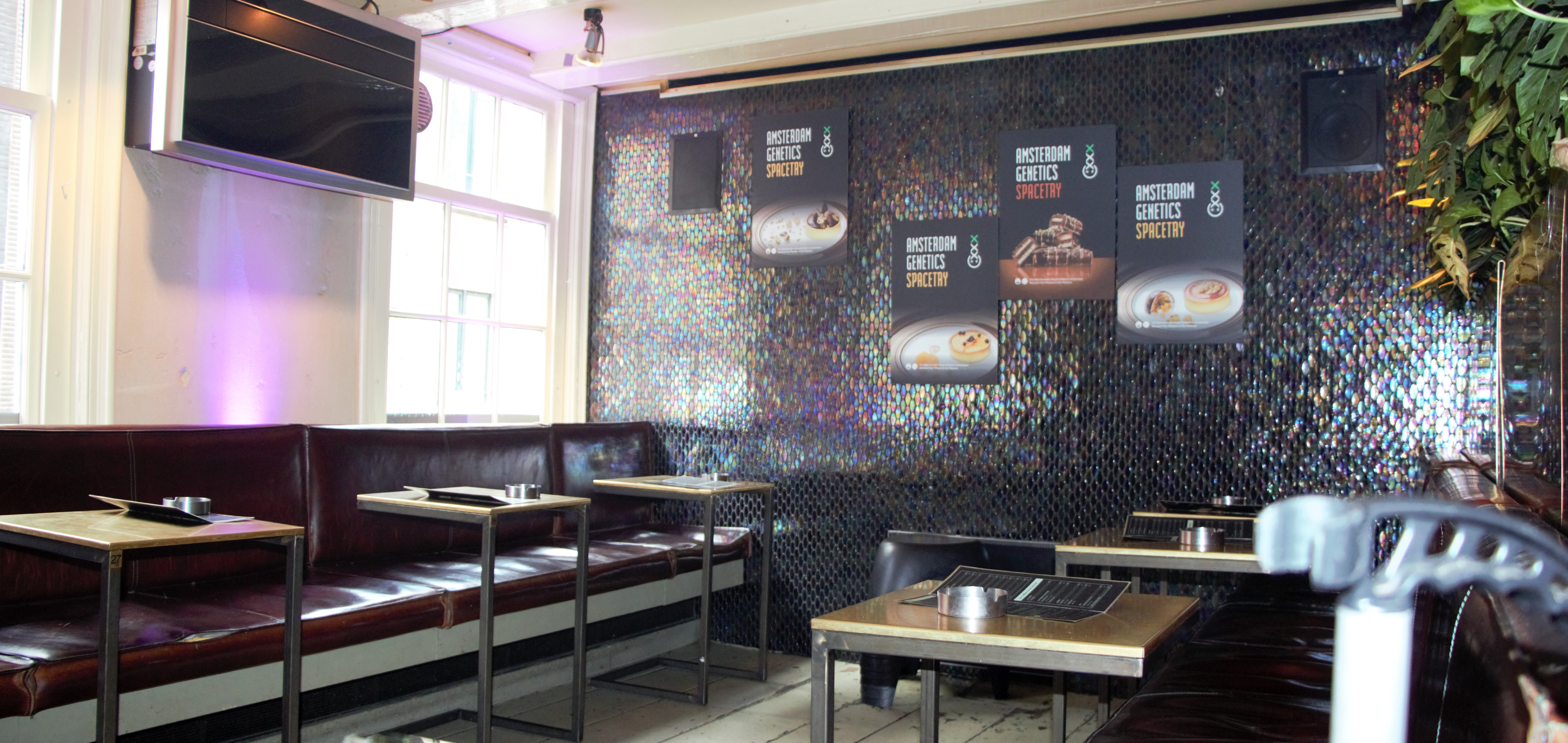 The best coffeeshops in Amsterdam all have a common thread weaved between them. They enhance the customer's experience through excellent service, offer a wide selection of high-quality bud, and serve delicious refreshments.
Before you visit Amsterdam, it's a good idea to do some research online. Most coffeeshops have a website and/or Instagram. Use these resources to see if the vibe fits what you're looking for. In doing so, you can also take a look at the most up-to-date weed menu and food options.
You can also read customer reviews to get an idea of what a coffeeshop is going to be like. Businesses can claim anything on their website and have inherent biases, however, some reviews can be unnecessarily harsh. One bad customer experience doesn't define a business. Try and read online reviews with impartiality before making up your mind. You can use this interactive map to find coffeeshops throughout the city, and customer reviews.
In the rest of this article, we'll cover the 5 traits that make the best coffeeshops the way they are.
MENU CHOICE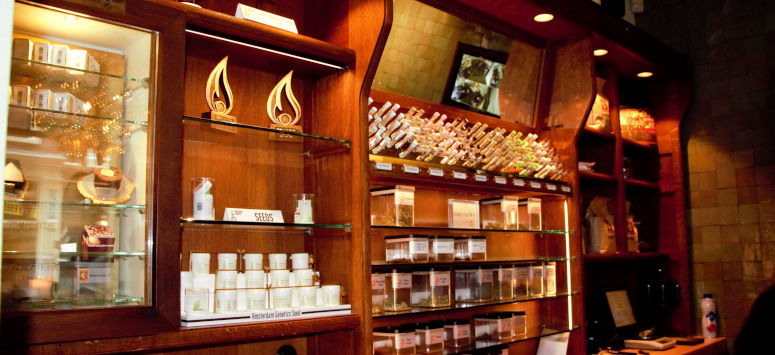 Menu choice is arguably the most crucial part of visiting a coffeeshop. Check out the website Coffeeshop Menus to see what's available at specific coffeeshops.
The best coffeeshops offer diverse menus loaded with high-quality genetics. Expect to see a long list of sativa-dominant and indica-dominant cultivars alongside a good choice of hashish. Some establishments even list the effect and taste of each product on the menu.
Seeing a long list of complex strain names can be confusing, especially for beginners. The bombastic name of a strain doesn't always indicate quality. To ensure you're buying premium genetics and expertly cultivated cannabis, choose a venue backed by a reputable seed bank. For example, the coffeeshop Tweede Kamer offers strains bred by Amsterdam Genetics.
The best menus will also offer a large selection of pre-rolled joints. These are ideal for beginners, and rescue experienced smokers when they're too high to roll.
Edibles are also something to look out for if you're so inclined. They aren't as popular as smoking in the city, which explains the lack of choice in almost every coffeeshop. Most outlets provide "space cakes"—muffins made with unknown strains. However, outlets such as Boerejongens offer luxuries such as red velvet cake.
FOOD AND DRINK
It's no secret that smoking weed increases the demand for food and drink. A few puffs of a strong strain is all it takes to guarantee a bout of the munchies and cottonmouth. For this reason, it's best to choose a coffeeshop with a substantial food and drink menu. Again, you can locate this information on most coffeeshop websites and Instagram pages.
Almost every coffeeshop provides food and drink of some kind. If you're not fussy, you'll find sandwiches and fizzy drinks everywhere you look. But you're in Amsterdam. If you're searching for extravagance, some venues provide freshly made pizzas and milkshakes. Green House coffeeshops are known for their food. They have daily specials and an extensive burger menu.
KNOWLEDGEABLE BUDTENDERS
Every seasoned smoker knows the difference between indica and sativa effects, but cannabis is a complex plant. It takes time to study and become familiar with its chemistry and genetic nuances. A good budtender should know the effects of the major cannabinoids. They should be able to tell you the cannabinoid profile of the bud you're buying, and how it will affect you. The best budtenders will also be familiar with the effects of terpenes, the terpene profile of each strain, and how they taste.
Online reviews tell of budtenders that dodge questions or refuse to answer. This could be a sign of a lack of knowledge, poor customer service, or poor-quality bud. Either way, it's hard to tell until you visit a place personally. However, word of mouth and online reviews will give you some insight.
BONGS, PIPES, VAPORIZERS, OR SHISHAS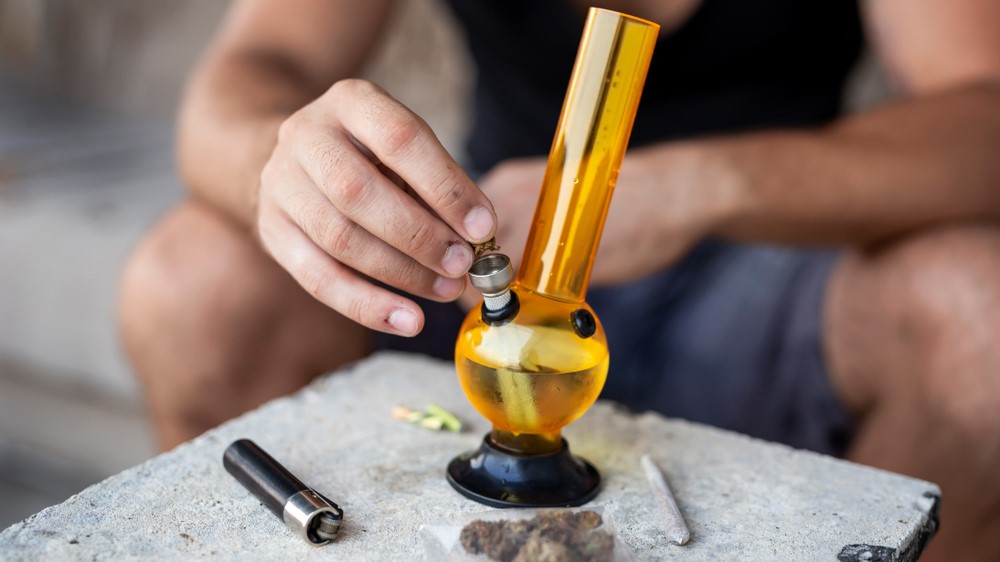 Smoking joints or spliffs isn't for everybody. Many smokers prefer to blaze from bongs and pipes, and others favour vaporizers. Thankfully, some coffeeshops provide this equipment. For example, Amnesia and Voyagers have Volcano vaporizers, whereas Baba provides legendary Verdampers.
Shishas are also a therapeutic and social way to smoke weed. These old-school devices provide lungfuls of smooth, flavoursome smoke. You can find them in venues such as Wonder Bar One.
RELAXING ATMOSPHERE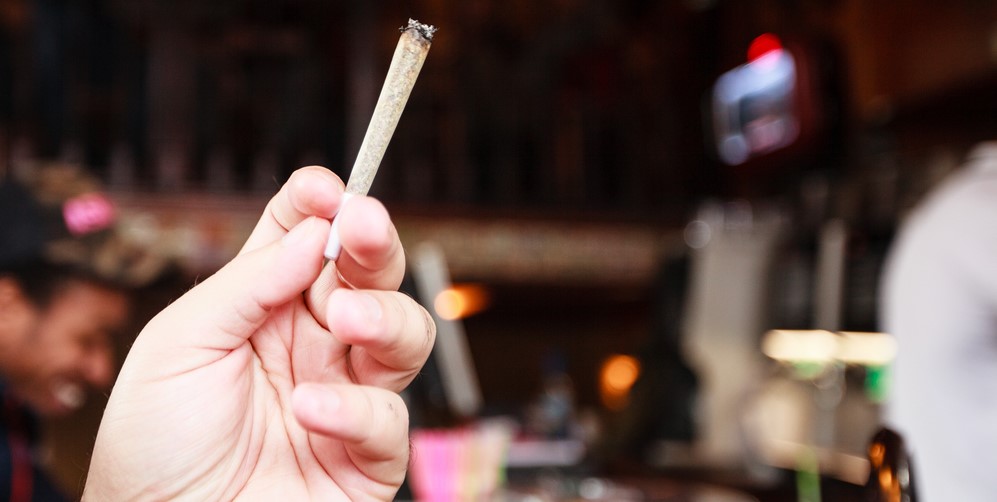 Set and setting have a massive impact on your ability to enjoy a high. Lifeless and dull coffeeshops don't do much to facilitate laughter and a good time. Luckily, many coffeeshops feature mood lighting, plants, psychedelic artwork, and comfy furniture. Each coffeeshop emanates a unique vibe; it's a case of finding which one resonates with you.
Boerejongens is on the sophisticated end of the spectrum. It offers a classy and modern vibe defined by wooden decor, glass shelving, and a state-of-the-art bar. If you're looking for something more casual and cosy, check out The Bulldog chain of coffeeshops.
The atmosphere is more than just the look—it's the feel. Some coffeeshops are known to be very pushy with constant drink sales and strict rules. If this is something that would ruin your experience, search for places with more laid-back policies.
STILL NOT SURE WHERE TO START WITH COFFEESHOPS?
Exceptional coffeeshops tick each and every one of the boxes mentioned above. Reading reviews and visiting websites is the best way to get a feel for a coffeeshop without actually visiting. If you're still unsure about which place is right for you, check out our definitive guide for cannabis tourists for further information.
---