The weedtube: a new mecca of cannabis-related video content
---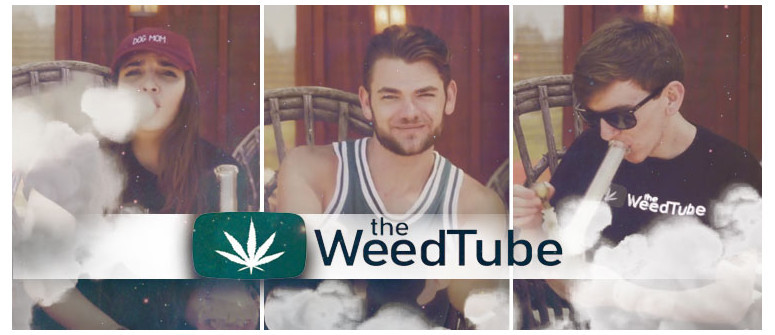 With the recent deletion of weed-related content from YouTube, the "weedtuber" scene is looking for alternative platforms for their videos. Could The WeedTube be the next big thing for cannabis content?
The WeedTube is an alternative platform to YouTube as without giving any warning to the cannabis-related content creators, YouTube banned, censored, suspended, or full-on deleted weed-related videos and sometimes even whole channels in the last few years.
It all started in March of 2018 when YouTube enacted new restrictions that had a hugely negative impact on cannabis content. As a result, YouTube was no longer a safe place for cannabis content and its creators.
Following this development, the creators of these channels and videos were looking for an alternative platform where they could upload what YouTube no longer wanted/supported. As a result, some of these creators banded together to create their own niche platform—The WeedTube.
WHAT IS THE WEEDTUBE?
The founders of The Weedtube created the site because they were some of the creators who got deleted from YouTube. So, they decided to mold their own platform where their content would no longer be seen as inappropriate.
The WeedTube is basically a video-based social network where users can share and comment on weed-related videos, ranging from industry topics and cooking with cannabis to marijuana podcasts and product reviews. It functions a lot like YouTube and other video platforms—you can like videos, subscribe to channels, and participate in the culture with other users.
But the platform doesn't stop there and isn't only restricted to cannabis content. In fact, the creators of The WeedTube encourage uploaders to put all kinds of content up there, with the goal of making the platform a huge network of free content.
By now, you can find not only weed-related videos on The WeedTube, but gaming stuff, travel, fitness, and a whole lot of other topics. So it seems as if their strategy is working.
WHY THE WEEDTUBE IS COOL
The most obvious advantage is that The WeedTube isn't bound by a bunch of restrictions, nor does it follow a shrouded and strange policy. So, dispensaries, business owners, and normal weedtubers can upload their cannabis content freely without having any fear of being deleted or banned.
If you create a big enough following and post good content, you can definitely make money with The WeedTube just like YouTube. The monetizing threshold for videos is 1,000 views. Moreover, The WeedTube features similar marketing functions like most other social media platforms.
By incorporating videos as a major strategy, companies can create smart, customer-friendly digital marketing content for their cannabis brand. In this way, long-term client connections are being established.
BECOME A WEEDTUBER YOURSELF
If this arouses your interest and you want to become a weedtuber yourself, you first need a message and something unique about you and/or your content. Of course, you can just upload for fun as well.
An upload guide will help you through the process if you are unsure what to do. You can even upload your YouTube content to The WeedTube. A lot of formats and qualities are supported by the site. It's that simple.
The WeedTube is definitely a great alternative to YouTube if you create or watch cannabis-based content. Be sure to check it out if you haven't already and help push this platform forward!
---