10 random people taking bong rips on instagram
---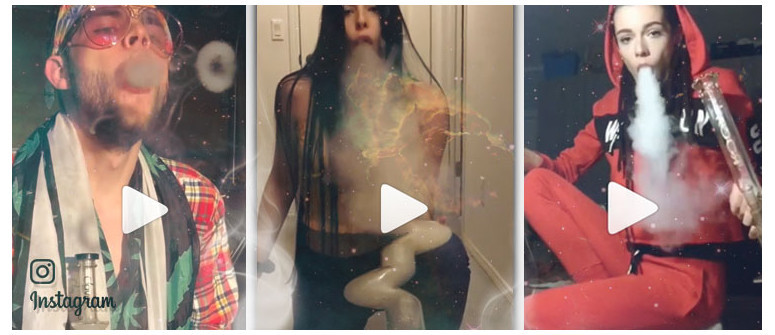 The internet is full of people taking bong hits and posting it on social media. And somehow, it is very satisfying to look at them. Check out these 10 random people taking bong rips!
Bong hits are a thing. Well, to be more specific, taking hits from a bong while filming it with some music in the background, then posting it to Instagram and other social channels using hashtags like #bongrips and #bonghits seems to be a thing.
We've all seen them, beautiful ladies taking big bong rips, or typical dudes with beards hitting the bong 10 times in a row. There is even a dude taking bong hits from a drone. You simply can't avoid them. But what is it about these videos that makes them so damn funny to watch?
It might be that some hits looks so tasty and remind you of your last indulgence. Or maybe there is just nothing funnier than somebody besides yourself taking too big of a hit and bursting out in laughter while couching their lungs out. You basically never know where the clip will go. Just random people with bongs.
In any case, we decided to gather some of these clips of random people taking bong hits for you. Check them out!
View this post on Instagram
View this post on Instagram
View this post on Instagram
View this post on Instagram
View this post on Instagram
View this post on Instagram
View this post on Instagram
View this post on Instagram
View this post on Instagram
View this post on Instagram
---