10 of the most artistic bongs on instagram
---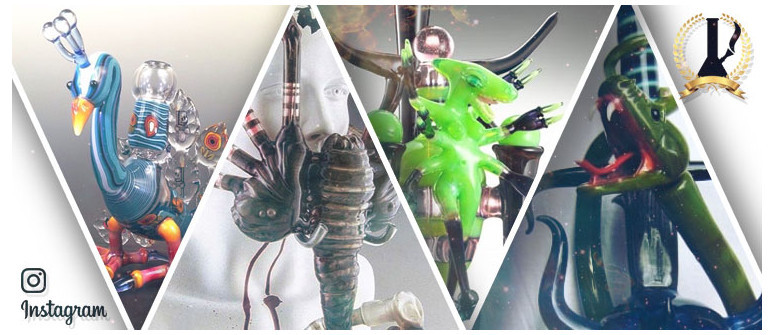 Glassblowing is an art form. And if you look around a bit, you'll find some stunning bongs that put all others to shame. Have a look at 10 of the coolest, most beautiful bongs on Instagram.
Social media is full of cool weed-related stuff—from juicy-looking buds to growers flexing their skills to pretty ladies ripping bongs and showing off their style. But what keeps amazing us most are the fantastic-looking bongs you can find on Instagram.
The art of glassblowing has lead to amazing pieces that might cost you a pretty penny, but would look great in anybody's collection.
We gathered 10 of the most aesthetic bongs we could find, so you can have a look at what you should ask Santa for this year. Take a gander. And if you find even better ones, give us a shout-out on our Instagram page!
View this post on Instagram
View this post on Instagram
View this post on Instagram
View this post on Instagram
View this post on Instagram
View this post on Instagram
View this post on Instagram
View this post on Instagram
View this post on Instagram
View this post on Instagram
---