10 tips to make your weed stash last longer
---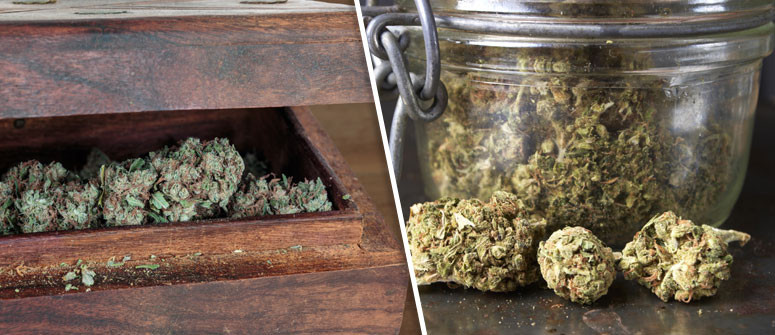 A good stash of weed always finishes too early. But to make it last longer, all you have to do is try out any or all of these 10 tips.
Like everything in life, weed unfortunately costs money. For daily consumers, not only is trying to make your stash last difficult, but so is trying to afford it. And sadly, not everyone is living on an income as high as our chief-toker Snoop Dogg.
So while it usually takes little to no time to burn through your supply, is there anything you can do to make that small stash last a bit longer? Well, there are things you can try, and although some of them might seem obvious, they actually might help quite a bit.
1 SHOULD YOU ONLY SMOKE THOSE JUICY BLUNTS?
Blunts are absolutely great and we would never tell you to stop smoking them. But to make the most out of your weed, you might want to choose to roll up a big fatty less often, and maybe roll a small joint or pack a one-hitter instead. Blunts require more marijuana than a lot of other consumption methods such as pipes, bongs and vaporizers.
2 CORNER YOUR BOWL
If you love smoking a pipe, then you should know that running your flame vigorously over your ganja and burning it all at once is a no-no. If you want to get the most out of your weed, then you should always "corner" the bowl of your pipe or bong.
Cornering is merely sparking the outer corners of your bowl, ensuring that you're getting a fresh hit of green every time—rather than burning your weed to a crisp. Cornering helps make smoking less harmful than it could be, and less harsh on the lungs to boot.
3 VAPORIZING IS WAY MORE EFFECTIVE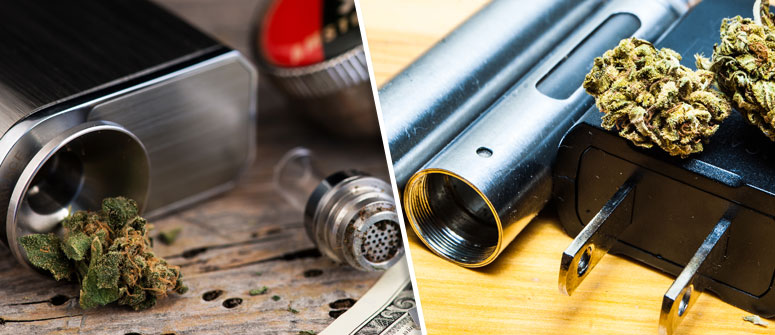 A bong or a pipe might be more economical than a blunt, but in the end you might want to use a vaporizer. Not only is vaping your bud healthier as there is no combustion in the process, it is also more effective.
With vaping you get high faster, but also need less weed than with a joint or a blunt. It might be a little bit of an investment, but in the end owning a good vaporizer will pay off. Did you know that with some vaporizers you can manually set the perfect temperature to get the most out of your weed?
4 GIVE YOURSELF A DAILY LIMIT
Limiting yourself can do wonders. When you're stuck at home with nothing to do, or when you've had an awful day, it's easy to blaze to keep your mind occupied.
However, setting aside a particular amount of weed per day and "hiding" the rest might give you a boost of self-discipline, and might give you more insight in what's actually happening to your stash.
5 LEAVE MOST OF YOUR STASH AT HOME
Dividing your stash into dosages for for the days to come is great, but maybe even more important is to give yourself a limit when you leave the house. Don't take all of your stash with you when you go somewhere. Not only will you risk losing it somehow, but also you might end up smoking it all.
6 INVEST IN A GRINDER WITH A KIEF-CATCHER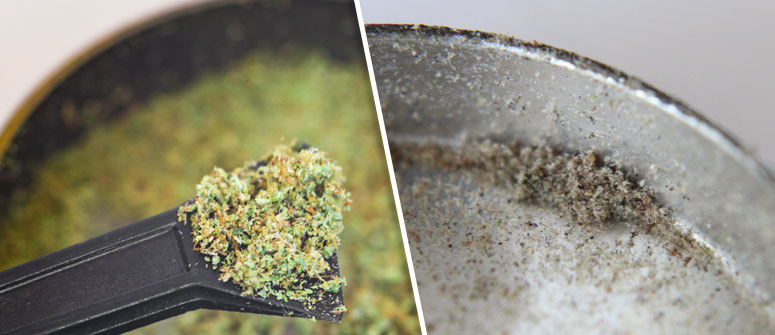 A kief-friendly grinder is a must-have for any dedicated pot smoker. In addition to collecting kief, the most potent part of your bud, it's excellent for busting down the sticky-icky and getting it in perfect burning condition. On days when you're running low on the herb, you can smoke kief by itself or even sprinkle it over what bud you do have for an extra kick.
7 PUT ON YOUR CHEF HAT AND BAKE SOME EDIBLES
Baking a batch of cannabis-infused brownies or other edibles is going to require quite a bit of bud. But the good thing about edibles is that they give you a different kind of high than smoking, one that you feel heavily both in the body and mind. Also, it's worth noting that the high of edibles kick in a little later, but also last a lot longer. It takes anywhere from 30 minutes to two hours to kick in, but usually you don't need much to achieve a nice and sustained buzz.
Plus, you can turn practically anything into an edible as long as you learn how to make cannabutter or cannabis infused olive oil.
8 EAT SOME MANGOS BEFORE YOU GET HIGH
An old trick from the big book of weed is to eat a mango approximately 45 minutes before you plan to toke up. Eating a mango is supposed to not only improve your high, but also help it last longer.
Although there is no real scientific prove for this trick, some people swear by this trick. All we can guarantee is that eating a mango never hurts as they are healthy and delicious, and they might help you from getting the munchies after you smoke.
9 HANG ON TO YOUR BLUNT AND JOINT ROACHES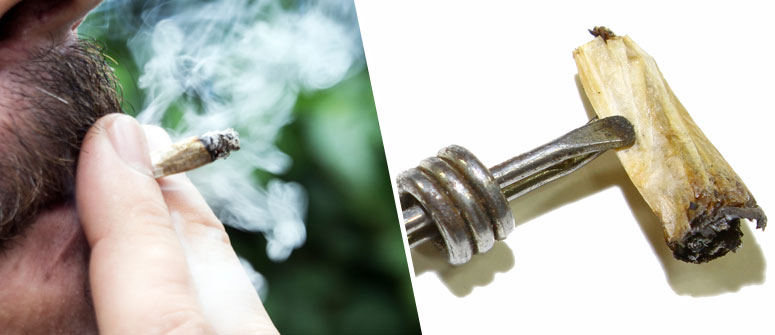 In contrast to eating some mango, this one is actually a bit nasty, but if you choose to stick to smoking blunts or joints, then there's still a way to get the most out of your weed.
Rather than tossing out the roaches, why not save them for later instead? Of course, rolling leftover joints and blunts isn't going to be as tasty as if they were fresh. But desperate times call for desperate measures.
If a roach sounds too nasty to bear, then there's also the option of taking your joint and blunt tips and burning them inside of a bowl
10 TRY TO SMOKE ALONE AS LITTLE AS POSSIBLE
Cannabis is our favorite plant and there is really not much better than sharing what you love with friends. Pot is made for sharing. Point.
It is way to dangerous to smoke alone and find yourself lighting up joint after joint from your small stash, just to keep the smoke going. Smoking with some friends usually means everybody pitches in a bit and more weed means more smoke!
---