10 weed strains that might be banned in canada
---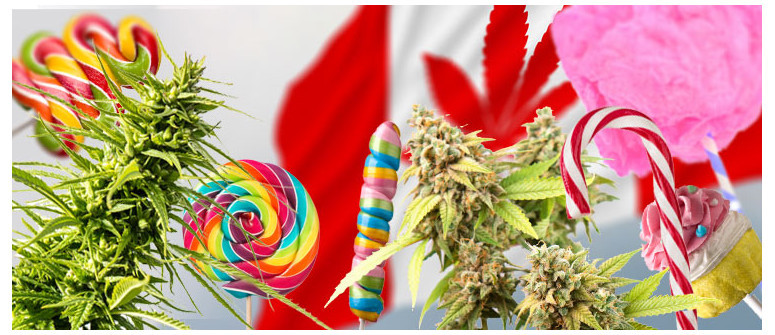 Although Canada is set to begin recreational cannabis sales later this year, the Health Ministry has announced that it plans to restrict how cannabis products are labeled and advertised. What does this mean for beloved strains with names that could appeal to children?
Canada is on the brink of implementing recreational cannabis countrywide. However, you might not find popular strains like Blueberry, Charlotte's Web, Girl Scout Cookies, and others on Canadian dispensary shelves.
Why? Because the Canadian government may prohibit the use of some popular strain names to market weed.
On February 6, 2018, federal cabinet ministers and senators debated the government bill to legalize marijuana (which was passed last November).
During the hearing, Canada's Health Minister Ginette Petitpas Taylor made it clear that the government would apply strict regulations to how cannabis products are labeled and advertised.
Petitpas Taylor was directly asked whether these restrictions would cover strain names which arguably could appeal to children. While she didn't directly answer the question, she made it clear that there will be some kind of restriction on the graphics and labels applied to cannabis products in order to avoid marketing them to young people.
During the hearing, Health Canada tweeted the following:
The #GoC efforts will help keep #cannabis out of the hands of youth through laws against selling or providing cannabis to youth, as well as through packaging and labelling restrictions and public health awareness. pic.twitter.com/1TX4frDA6p

— GovCanHealth (@GovCanHealth) February 6, 2018
10 STRAIN NAMES THAT MIGHT BE BANNED IN CANADA
While it's not clear whether the advertising and labeling restrictions Petitpas Taylor mentioned will apply to cannabis strain names, it is definitely a possibility.
So, if it does, what strains would be affected? Just how many strain names are there that could potentially appeal to children? Here are 10 we could think of:
1. GIRL SCOUT COOKIES (GSC)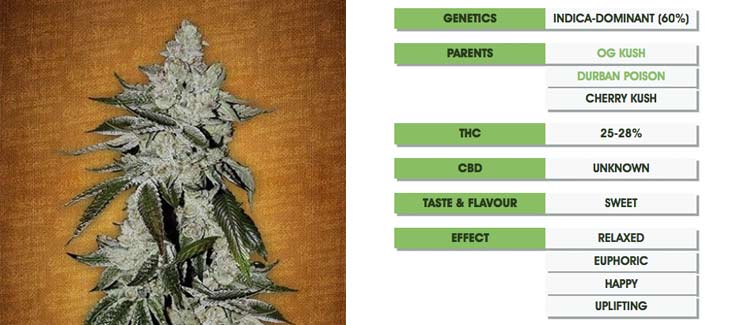 GSC is a really popular hybrid strain from California. And while it's an incredibly tasty (and potent) strain, its name could well be deemed "attractive" to children. If not, it might just come under fire for trademark infringement by the cookie brand it's named after.
Read more about: Girl Scout Cookies.
2. MOBY DICK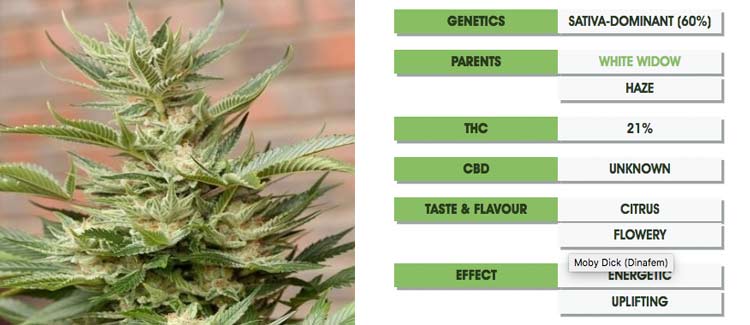 Another incredibly popular cannabis strain, Moby Dick is renowned all around the world. Unfortunately, it could also cop some heat when recreational sales open in Canada later this year. Like Charlotte's Web, it's named after an extremely popular book which you'll often find on school reading lists.
Read more about: Moby Dick.
3. BUBBLE GUM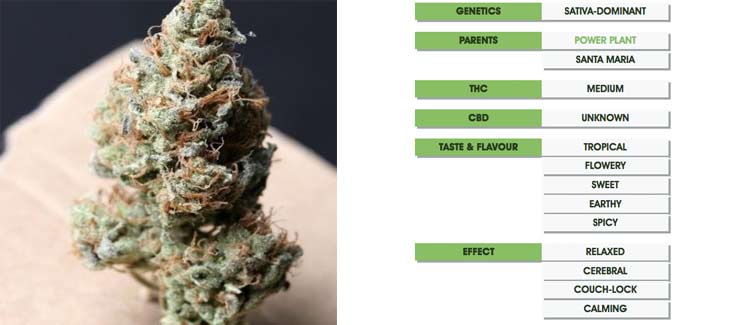 Another popular hybrid that's won a ton of Cannabis Cups and awards—Bubble Gum is a favorite among smokers all across the world. But, like the other strains on this list, its name is a bit concerning and could definitely be described as "attractive" to kids and young adults.
Read more about: Bubble Gum.
4. PEPPERMINT KUSH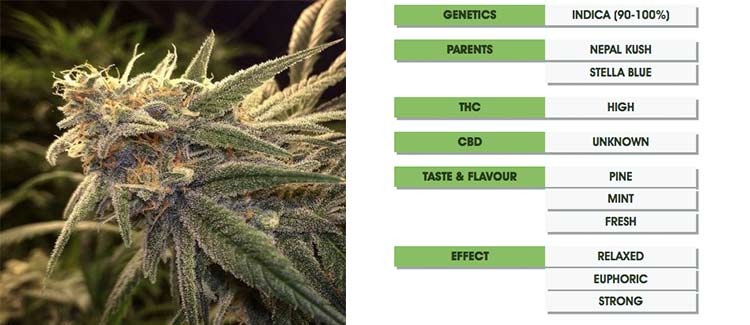 This is a beautifully aromatic strain with strong indica genetics. It's treasured by recreational and medical users all around the globe, combining powerful effects with a unique, fresh aroma and flavor.
But, just like Bubble Gum, its name is a little concerning and might catch some heat under Canada's strict labeling and advertising restrictions on weed.
Read more about: Peppermint Kush.
5. SWEET CANDY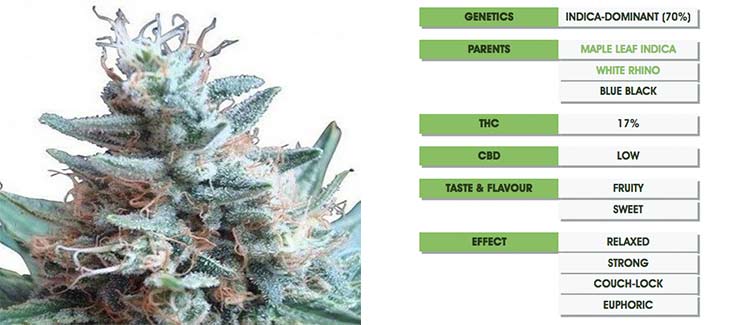 Sweet Candy is a powerful hybrid. A 3-way cross between White Rhino, Maple Leaf/Black Domina, and Blue Black, this strain is renowned for producing a strong, long-lasting indica stone. Unfortunately, its name is a bit concerning and could well be considered inappropriate by Canada's Health Ministry.
Read more about: Sweet Candy.
6. CREAM CARAMEL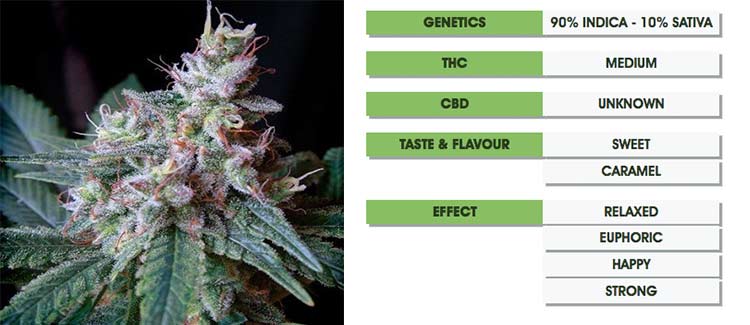 Cream Caramel is a popular indica-dominant hybrid from Spain, known to produce a ridiculously strong and long-lasting stone. And while it might be a favorite among indica smokers everywhere, it could have some issues getting onto dispensary shelves in Canada due to its "appealing" name.
Read more about: Cream Caramel.
7. YUMMY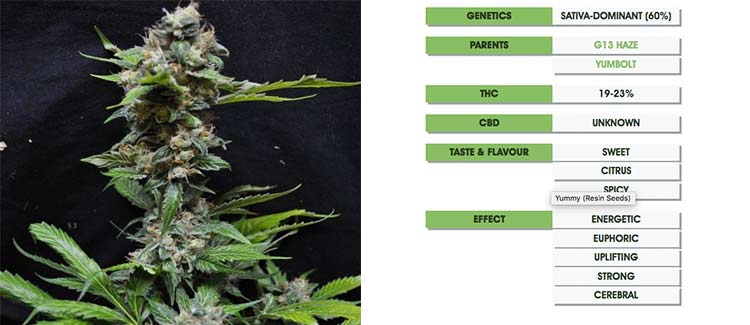 Yummy is another Cali hybrid that's got a lot of attention lately. A cross between Granddaddy Kush and White Dawg, this is a perfect strain for anyone looking to enjoy a relaxing, calm euphoria.
Unfortunately, it's got another one of those innocent names that, depending on how strict the Canadian government plans to be, could be deemed inappropriate.
Read more about: Yummy.
8. CHOCOLATE HAZE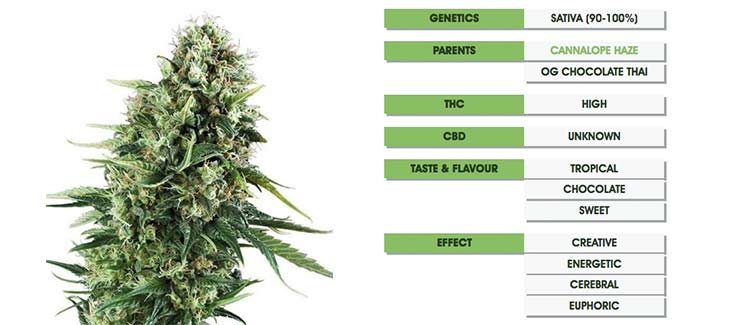 This is an extremely popular Haze variety with a unique, rich chocolate aroma. And while Haze strains are renowned all across the world, this one might face some problems getting onto shelves in Canada. After all, what kinda kid doesn't love chocolate?
Read more about: Chocolate Haze.
9. ICE COOL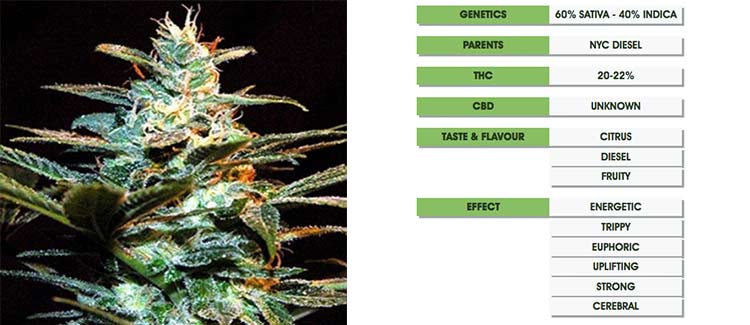 Ice Cool is strong sativa hybrid bred from an original line of NYC Diesel. It produces a super strong, long-lasting high that's uplifting and motivating. Unfortunately, its name might be an issue in Canada, seeing as the strain is named after a popular children's board game.
Read more about: Ice Cool.
10. BLUEBERRY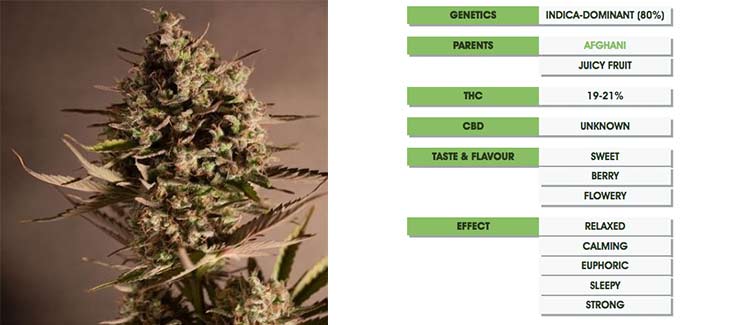 Blueberry is an iconic cannabis strain born and bred in Oregon. It perfectly balances the uplifting effects of a great sativa with the relaxation of a strong indica. But hey, its name could be too much for the Ministry, seeing that it could appeal to kids just because it sounds so damn tasty.
Read more about: Blueberry.
Remember, this list is just hypothetical. For now, all we know for sure is that the Canadian government will be strict regarding how cannabis and cannabis-derived products are labeled and marketed.
Unfortunately, until the government actually announces the regulations it plans to put in place, we'll just have to keep guessing. But if they decide to put restrictions on cannabis strain names, the strains on this list could definitely come under fire.
---