Weed in california: how to buy legal cannabis in california?
---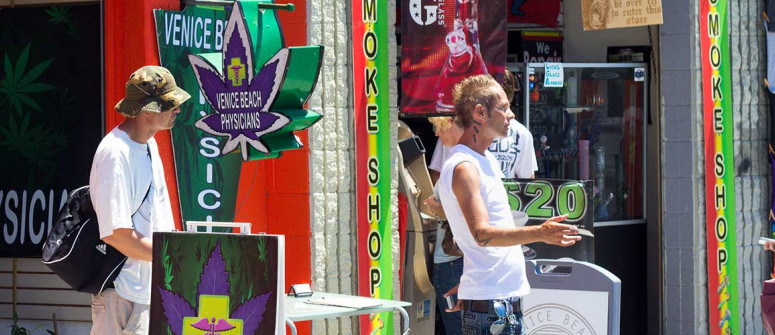 Thanks to Proposition 64, legal cannabis hit the shelves of Cali dispensaries on Monday, January 1st, 2018. Read on to learn all about California's new recreational market.
Since it first legalized medical cannabis in the late-1990s, California has remained at the forefront of the US' fight to fully legalize cannabis. Now, almost 2 years after passing Proposition 64, legal weed finally hit the shelves of Cali dispensaries.
Under Prop 64, adults aged 21 years and over are allowed to possess up to 1 ounce of cannabis for recreational use and grow up to 6 live cannabis plants. There were previous attempts to legalize cannabis in California prior to 2016 (like Proposition 19 in 2010), but they weren't successful.
Recreational cannabis officially hit stores in California on Monday, January 1st, 2018. Unfortunately, the rollout of operations licenses was slow, limiting sales to a small number of dispensaries across the state.
According to Alex Traverso, a spokesman for California's Bureau of Cannabis Control, only 100 dispensaries were licensed to sell recreational cannabis on January 1st.[1] This concentrated sales in only a handful of cities, including Berkeley, Oakland, San Jose, and San Diego. However, other cities (such as San Francisco and LA) are expected to hand out more licenses soon.
SO WHO CAN BUY CANNABIS IN CALIFORNIA?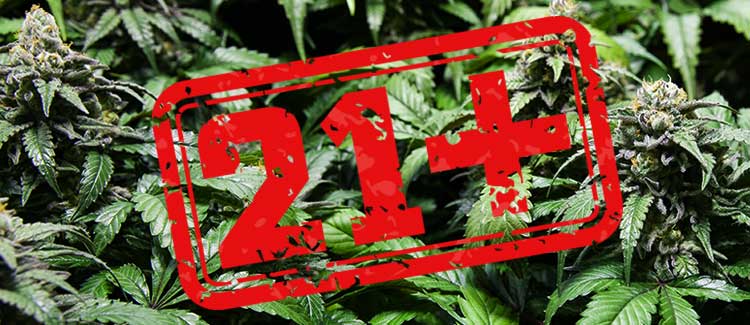 Under Cali's new laws, any adult with photo ID proving their age (21 or over) can legally buy cannabis for recreational use. Medicinal cannabis sales, on the other hand, are limited to California residents only.
While California might seem like paradise for cannabis enthusiasts, there are plenty of laws regulating the sale and use of the drug across the state.
If you live in Cali or plan to visit as a tourist, make sure to keep these things in mind and stick to the local laws.
WHAT TYPES OF CANNABIS CAN YOU BUY IN CALIFORNIA?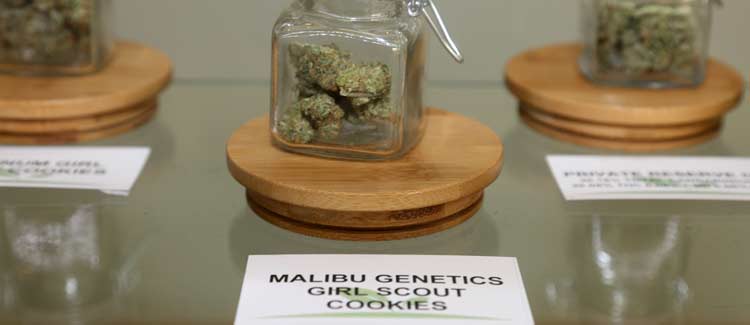 All forms of cannabis can be sold legally in California, including flower, concentrates, edibles, topicals, and more.
As you might have expected, this means that you can litterally buy almost anything cannabis related in California. Most dispensaries will offer a wide variety of delicious edibles and an even wider variety of different strains.
So now you can actually buy the strains that California is famous for, like Cali Orange Bud, Sour Diesel or OG Kush, in California!
HOW MUCH CANNABIS CAN YOU BUY?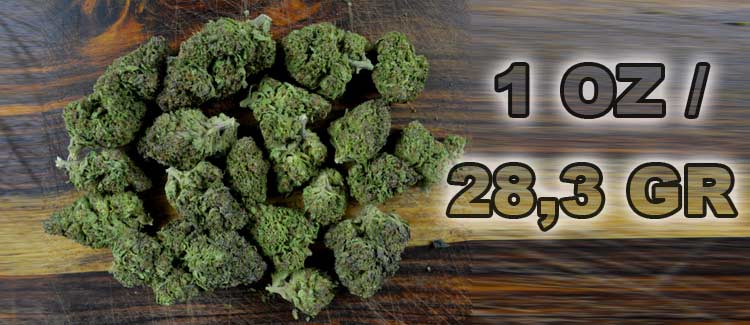 Adults can legally buy and possess up to 1 ounce (28,3 grams) of dried cannabis flowers and 8 grams of concentrated cannabis (like hash or oil).
WHERE CAN YOU CONSUME CANNABIS LEGALLY IN CALIFORNIA?
Cannabis consumption is only legal in private residences. Smoking, vaping, or dabbing in public places is strictly forbidden.
If you do get caught, you can end up paying a fine of $100. If you would get caught smoking in a place where smoking cigarettes is also illegal, this fine can get up to $250.
SO WHAT CAN AND CAN'T ONE DO IN CALIFORNIA?
California has strict laws governing the use and sale of cannabis. Here are some dos and don'ts to ensure you're abiding by the law:
DO'S:
Go into a legal dispensary and check out their range of products.

Speak to a budtender to find the perfect strain or concentrate for you.

Enjoy the wide variety of edibles, concentrates, topicals, and other cannabis-derived products.

Get high off some fine, classic Cali strains like Girl Scout Cookies, Blue Dream, OG Kush, Sour Diesel, Jack Herer, and many, many more.
Grow your own cannabis! Any adult resident of California has the right to grow up to. 6 plants for personal use. Some local governments don't allow you to grow outside though, so be aware.
DON'TS:
Don't smoke in a public place (like a park, cafe, bar, restaurant, street, or subway station).

Don't carry weed in an open container. Cannabis is sold in sealed packages. Don't break that seal until you get home.

Don't transport cannabis in the cab of the car. Put it in the trunk and leave it there til you get home.

Don't smoke in a car, even if the motor is off.

Don't drive under the influence.

Don't take weed across state borders. While California allows it, federal law doesn't.

Don't sell weed. Seriously. Only licensed stores are allowed to sell weed and other marijuana products. However, it is allowed to gift another adult an ounce of weed.
---