Legal status of marijuana in the state of south carolina
---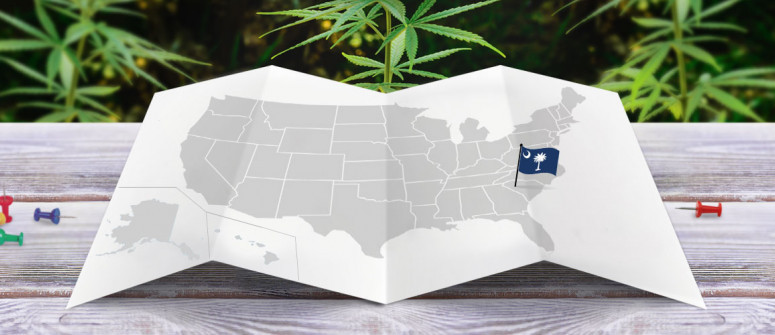 Find out about the legal status of medical and recreational marijuana in the state of South Carolina. Is marijuana illegal? Better safe than sorry!
MEDICAL MARIJUANA IN SOUTH CAROLINA
Since 2014, South Carolina has a very moderated medical marijuana program, and only allows the use of CBD oil (cannabidiol). The oil must have a THC percentage of 0,9% or less and a CBD percentage of 15% or more.
The qualifying conditions to become a medical marijuana patient in South Carolina include:
Dravet Syndrome
Lennox-Gastaut Syndrome
Refractory epilepsy
The production, sale and possession of any other form of medicinal marijuana products are illegal in South Carolina.
RECREATIONAL MARIJUANA IN SOUTH CAROLINA
The cultivation, sale, and possession of cannabis for recreational purposes are illegal in South Carolina.
South Carolina has a pretty strict policy on cannabis possession. Getting caught (first offense) with up to 1 oz (28 grams) is treated as a misdemeanor and is good for up to 30 days in jail and a fine of up to $200. Any subsequent offense (up to 1 oz) is still a misdemeanor, but can land you in jail for up to a year and get you a fine up to $1,000.
We are not aware of any possible law changes in the (near) future in South Carolina regarding medical and/or recreational cannabis.
---