Legal status of marijuana in france
---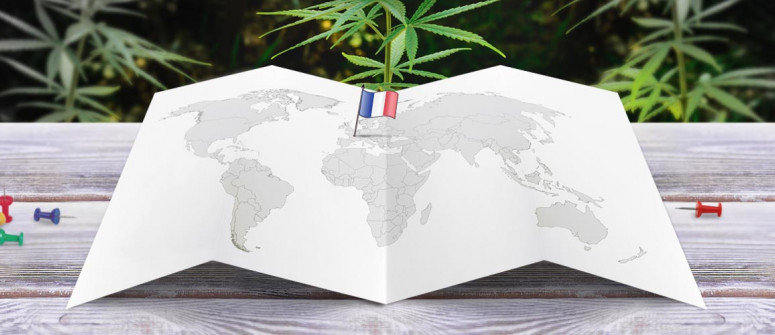 Find out about the legal status of medical and recreational marijuana in France. Is marijuana illegal? Better safe than sorry!
Do you like wine? And baguettes? And weed? Then you might want to find out what the legal status of marijuana in France is like before planning a visit to Paris, the city of love, or before going on a surf vacation at one of France's many beautiful beaches.
MEDICAL MARIJUANA IN FRANCE
In 2013 France legalized medicine containing cannabis derivatives, such as Sativex. Medicine containing cannabis derivatives are legal only for patients with a prescription from a licensed physician.
The production, sale and possession of any other form of medicinal marijuana products are illegal in France.
RECREATIONAL MARIJUANA IN FRANCE
The cultivation, sale, and possession of cannabis for recreational purposes are illegal in France.
Cannabis is widely used amongst locals in France. The people of France are quite tolerant toward cannabis and a big percentage of the people have used cannabis at least once in their lives.
However, possession of cannabis is illegal in France and can lead to severe punishments. In the French law there is no difference between cannabis and any other drug, and drug related offences are taken very serious. France is known for what is probably one of the harshest drug policy in Europe.
Depending on the amount and the circumstances, you might be as lucky to get away with just a slap on the wrist. But the chance is bigger that you will end up receiving a substantial fine, or even a prison sentence.
The discussion around cannabis in France heats up almost each year.
In 2017 newly elected president Macron has said that he wants warning and fines to be handed out to those caught smoking cannabis on the street. This is a positive sign which finally gives France some hope, but no official laws have been changed just yet. Any penalty, whether a fine or a more severe punishment, will still have to be authorized by the prosecutor.
SUPPORT THE LOCAL LEGALIZATION GROUP(S) IN FRANCE
Chanvre & Libertés is the French chapter of NORML. The aim of C & L (NORML France) is to inform citizens, support users in accessing rights and health, and promote scientific research.
---