Legal status of marijuana in afghanistan
---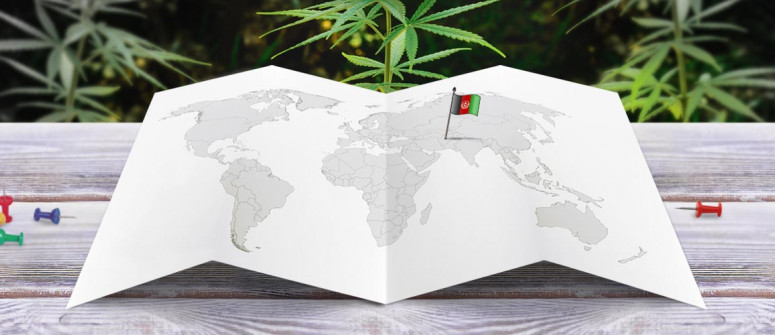 Afghanistan is one of the biggest cannabis producers, but what is the legal status of medical and recreational marijuana in Afghanistan?
Although cannabis is strictly illegal, Afghanistan may be the source of some of the world's most popular marijuana strains as well as hash. You will find Afghani influenced genetics in strains and concentrates in almost every coffee shop or dispensary these days as the country is one of the largest global producers and most Afghan products are headed for the international black market.
The natural attraction to Afghani pot and hash are understandable, but planning a trip to the source? You might want to rethink that dream exotic vacation and rebook tickets to Amsterdam.
MEDICAL MARIJUANA IN AFGHANISTAN
The issue is not that you won't be able to find high grade stuff. The country is one of the largest producers of marijuana in the world along with high grade hash.
However, it is a "drug war" country in the middle of some large, complicated and disturbing issues. Do not even think about asking a doctor for a prescription. It could get you arrested.
RECREATIONAL MARIJUANA IN AFGHANISTAN
Cannabis and hash, produced here for thousands of years, is illegal but widely available. If you really want to find yourself some high grade stash, head for the provinces. It is cheap and plentiful if you can find the right unofficial sources. 50 grams sells for between 50-100 U.S. dollars.
That said, this practice is fairly dangerous in and of itself. Remember, there are both terrorists and many U.S. military personnel around, in addition to Afghan authorities who all take a very dim view of marijuana possession, cultivation and use.
WHAT COULD HAPPEN IF YOU WERE TO GET CAUGHT BY THE POLICE WITH CANNABIS ON YOUR PERSON?
You will be arrested, fined and face jail time. Do not even think about "exporting" anything when you leave the country.
The country is in the middle of a global drug war that has not stopped. Both illicit opium and cannabis production for export are a major part of the country's black market economy. International efforts are afoot to shut this down. The results are nasty.
Unlike Central and South American countries who are deciding to take another route in breaking the back of cartels, Afghanistan is still in the throes of a hot war.
---