Legal status of marijuana in romania
---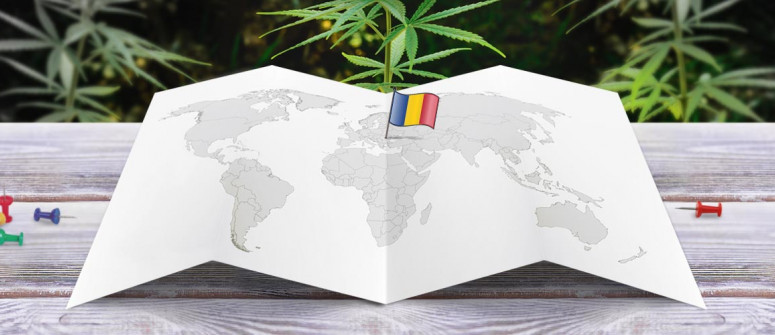 Medical cannabis is legal in Romania and they're close to decriminalising cannabis altogether? Are these rumors true?
Have you read that medical marijuana is legal in Romania? How about that cannabis will be decriminalised soon? Well don't get too excited just yet, there may not be a lot of truth to those claims.
Romania does happen to be one of the world's top providers for industrial hemp. The excellent climate in this lovely country helps produce some of the best hemp on the market and even foreign companies have been setting up shop in the last few years.
MEDICAL MARIJUANA IN ROMANIA
Back in 2013, there was some news circulating about Romania legalising medical marijuana. Some sources are convinced this was either a hoax or a mistake and thus far there has been no confirmation by the government or any other Romanian officials about any possible changes in the cannabis policy.
Other sources, including the Huffington Post, claim that only marijuana derivatives were approved, but so far, nothing of that nature is available in Romania either.
RECREATIONAL MARIJUANA IN ROMANIA
At the moment, any kind of possession of cannabis is illegal in Romania will be punished by a fine, jail time, or both. Any kind of smokeable flower is strictly illegal in this Eastern European country.
The Narcotic Drug Regulations in Romania controls cannabis and all of its derivatives. Marijuana is illegal and so is any action that connects to it in any way, such as growing, selling and trafficking. The penalty for anyone caught that is directly involved in the industry can even be imprisonment for up to seven years and a fine.
Anyone caught in possession of marijuana may be arrested for possible jail time. Possession of any drugs for personal use can lead up to a sentence of between 3 months' and two years' imprisonment. On the other hand you might also get lucky and get away with just a slap on the wrist and a fine.
In 2014, news outlets reported that the Romanian drug law was to be amended in favour of cannabis decriminalisation, although the law would still allow the government to imprison users and impose fines at their discretion. Critics argue that these policies typically discriminate against the poor and socially disadvantaged.
Either way, these claims about possible decriminalisation appear to be unsubstantiated as well.
As of now, we are not aware of any possible law changes in the (near) future in Romania regarding medical and/or recreational cannabis.
Cannabis use isn't as widespread in Romania as it is in other European nations like Germany, France, and Spain; however, it's gaining popularity and there are a few local groups and petitions you can look into if you would like to get involved and help make a difference. You can start by signing this petition from Cannabis Club Romania.
---