Legal status of marijuana in micronesia
---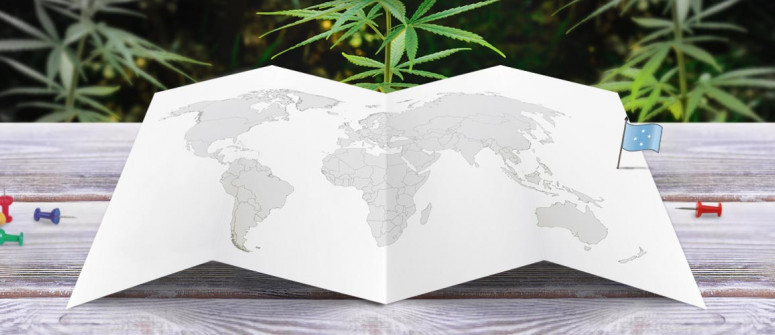 Find out about the legal status of medical and recreational marijuana in Micronesia. Is marijuana illegal? Better safe than sorry!
MEDICAL MARIJUANA IN MICRONESIA
Micronesia has been in the process of legalizing medical marijuana since 2015 and medicine containing CBD is said to be made available in the course of 2017.
RECREATIONAL MARIJUANA IN MICRONESIA
The cultivation, sale, and possession of cannabis for recreational purposes are illegal in Micronesia.
Any kind of possession of cannabis in Micronesia is illegal and will be punished.
In the beginning of 2017 Govenour Eddy Calvo has proposed a bill to fully legalize marijuana in Micronesia but so far nothing has changed regarding the law against recreational marijuana.
---