Cannamilk with cereal: breakfast of champions!
---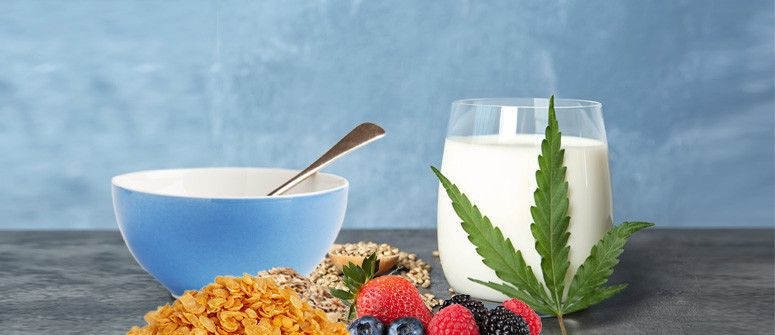 Making cannabis infused milk is one of the easiest ways to cook with cannabis. Learn how to make cannamilk and find many more recipes at CannaConnection!
A great way to start the day is with a bowl of cereals right? But why make it with milk when you could make it with cannabis milk? Yes! It's time for one of our favorite subjects again; cooking with cannabis!
Cereal with cannabis infused milk sounds great but of course this might not be the best breakfast when you have an important meeting first thing in the morning. Not to worry! This example is just one of many things you could do with cannamilk!
You can use it for cooking, in your coffee, have it with some honey or even make a milkshake.
INGREDIENTS:
Full fat milk (Don't use low fat milk! Fat is needed to bind the milk and the cannabinoids.)
Finely ground cannabis
Cheesecloth and/or very fine sieve
The amounts are up to you. We would advice you to start with 0,5 to 1 gram of marijuana per ¼ litre milk. If you are a regular cannabis user you might want to add more, but be careful you make sure you know your tolerance and how to dose edibles.
INSTRUCTIONS:
Bring the milk to an almost boiling point on medium heat and let it simmer.
Add the ground cannabis while stirring the milk so it mixes very well with the milk.
Now leave the milk to simmer on a very low heat for about an hour while stirring it every now and then. Make sure it doesn't start to boil or burn.
After this you can take the pan off the fire and leave the mix to cool off.
Strain the mix through the cheesecloth and sieve to filter the cannabis matter out and make sure to squeeze out the cheesecloth to not waste any precious cannabis milk.
Your cannabis milk is ready to be enjoyed. Make sure to use it before the expiry date of the original milk.
Enjoy!
---