What is Labocan: an overview
---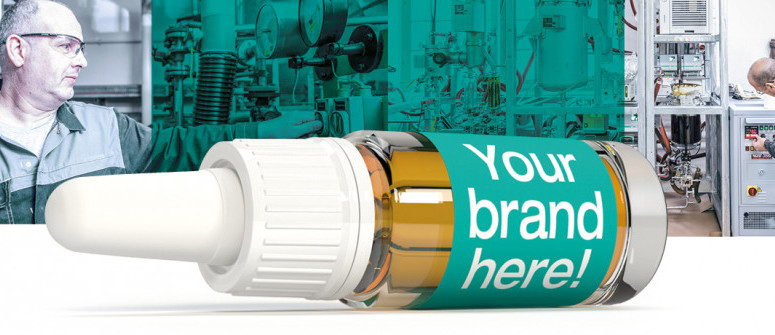 Say hello to Labocan. Founded by respected CBD company Cibdol, Labocan has developed an extensive range of high-quality products and their very own research institution in Switzerland. The company is currently merging the entire CBD market with the cosmetics industry using synthetic CBD, while progressing with their own natural range.
As the CBD industry continues to boom, more and more companies are saturating the marketplace. With hundreds of CBD oil brands to choose from, it takes something special to stand out and rise above the rest.
At CannaConnection, we're committed to identifying some of the most impressive companies out there. After analysing how they work, who they are, and trialling their products, we offer our readers unbiased breakdowns and give our honest opinion.
But who are we to go around casting judgement upon others? Well, as one of the largest educational cannabis platforms in the world, we know our way around this industry. Our experienced team of journalists, writers, editors, and cannabis professionals have created an extensive strain database, countless grow guides, and science-based pieces on all things CBD.
Below, we'll take a close look at one of the most exciting CBD companies around right now: Labocan. We'll place their manufacturing process under the microscope, examine their products, and look at how they're influencing the modern CBD industry.
WHAT IS LABOCAN?

Labocan was founded by one of the most premium and respected CBD companies in the world: Cibdol. Known for their high-quality "golden-grade" oils, Cibdol has gained renown as a high-end company that follows strict quality control measures.
Despite their success and prestige in the industry, Cibdol wanted to aim higher. After working hard to establish pure and potent products, they noticed that a lot of companies continued to lag behind.
Cibdol's entire brand revolves around quality. Everything from batch testing to state-of-the-art extraction technology sets them apart from the other retailers out there. After a period of market research, they realised that many of the oils circulating just don't make the grade.
Other formulas don't go through batch testing, have issues with contamination, and use extraction techniques that produce crude and unrefined end products. Looking past their business, Cibdol envisioned elevating the industry as a whole.
As a manifestation of this desire, they founded Labocan. Upon growing tired of an increasingly untrustworthy and unregulated market casting its shadow over an otherwise legitimate industry, Cibdol decided to take it upon themselves to remedy the issue.
They launched Labocan as a two-pronged business that will set the bar high as a leading producer, while also giving back to the industry as a research institute. Continue reading to see what Labocan has achieved so far, what they currently offer, and where they are aiming to be.
LABOCAN: THE FUTURE OF CBD RESEARCH
As a research institution, Labocan strives to revolutionise the future of CBD. The company made its first huge leap in the domain of research and development by committing its efforts to synthetic CBD, setting up a research lab in Basel, Switzerland.
Of course, synthetic cannabinoids have garnered a bad name due to black market products that pose a threat to public health. However, synthetic CBD mirrors the hemp-derived molecule in every single way, from its chemical structure to the receptors it binds to.
Plus, Labocan is completely transparent about their process. As opposed to cooking up cannabinoids using suspicious concoctions, Labocan simply uses tree bark lichen and citrus peel to get the job done.
After extracting the valuable molecules from these natural sources, they run them through purification, filtration, and drying. The end product? An impressive pile of crystallised synthetic CBD.
But why put so much effort into creating something that already exists? Well, hemp-derived CBD faces legal restrictions in several parts of the world. For example, EU legislation prohibits the addition of CBD into cosmetic products. Therefore, Labocan's pioneering steps will unify these two industries in a legal and groundbreaking manner.
Plus, Labocan is able to scale synthetic CBD production much more efficiently. Using alternative natural ingredients allows the company to produce much higher quantities than using hemp alone.
LABOCAN PRODUCES TOP-TIER CBD PRODUCTS

Aside from pioneering CBD research, Labocan also produces CBD in a more traditional manner. The company produces a range of CBD products at their production centre in St. Oedenrode, Netherlands, where they use similar manufacturing methods as the founding company Cibdol.
Labocan starts the process with EU-certified hemp. They then process the flowers using high-tech supercritical CO₂ extraction to isolate the desired compounds while eliminating the risk of contamination.
CO₂ extraction allows the team to pull out all of the target cannabinoids and aromatic molecules while leaving fibre, fats, and other impurities behind.
After this process, the technicians are left with a broad-spectrum CBD oil that contains high levels of CBD and synergistic terpenes, the latter of which augment the cannabinoid's unique benefits via the entourage effect.
All of Labocan's oils are completely free of THC, meaning they don't produce any psychotropic effects and are suitable for daytime use. All of their oils undergo independent batch analysis before hitting the shelves—proof that they stock some of the purest CBD available.
Labocan infuses this oil into a variety of easy-to-use products, such as standard CBD oils, CBD softgels, liposomal CBD, and hemp seed CBD oil. They also manufacture a premium additive range, including CBD-infused vitamin C, acne cream, melatonin, healing balm, and nasal spray.
Using their synthetic CBD, Labocan has also developed a cosmetic line that features CBD hand cream, face serum, day cream, anti-aging cream, foot cream, eye gel, night cream, and lip balm.
The company also offers a natural CBD isolate. These crystals feature a purity of 98.7% and are available as a convenient water-soluble solution.
Labocan is also leading the charge by creating a premium CBD for pets line. These products feature the same quality CBD as products made for humans, only with the terpenes removed to make them kinder and more desirable to pets. Labocan pet products include oils, pastilles, and snacks for dogs and cats.
WHITE-LABEL DISTRIBUTION
Labocan has made great progress in terms of their overall mission, crafting some of the highest-quality CBD products available anywhere. Now, they are working to distribute their range to outlets all over the planet to fulfil their second goal: drastically raising the standards in the CBD industry.
Their white-label range features products ready for re-sale by retail businesses. They arrive professionally packaged, labelled, and ready to be sold. Brands can supply their own designs and have their products shipped with percentages and batch numbers already in place.
Labocan also provides custom-made boxes, closing stickers, and product inserts to save independent businesses time, effort, and further expenses.
LABOCAN: ELEVATING THE CBD INDUSTRY
Although relatively new to the scene, Labocan is already setting the bar high with unparalleled quality and impressive manufacturing practices. Their ambition to change industry standards and expand the CBD market using synthetic solutions is truly game-changing. We look forward to seeing how this exciting company progresses and changes the CBD landscape!
---