Zamnesia accepts bitcanna payments
---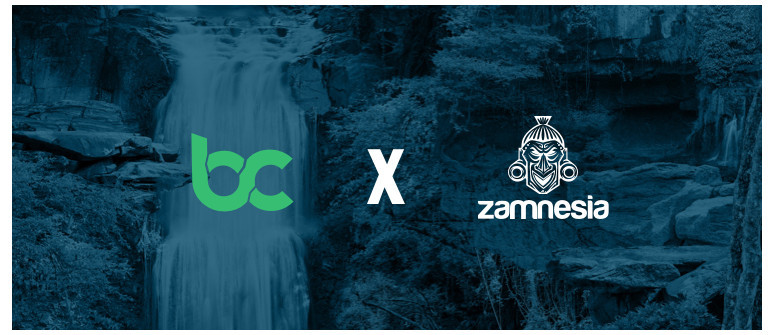 Making purchases online for your favourite cannabis products can be a tricky process at times. BitCanna is going to change that, and its launching with its first retailer imminently.
Making payments to your favourite seed shop or dispensary can sometimes be tricky—your payment method is not always accepted and banks can get in the way. BitCanna, is about to change that, as it launches its safe and secure payment method with its first cannabis retailer.
Traditionally, financial institutions have firmly distanced themselves from the cannabis industry—opting to rely on outdated rules, regulations and outlooks, that affect the industry immeasurably. While this has resulted in both the customer and merchant suffering, some companies are looking to provide solutions. BitCanna is one, and are stepping in to make an accessible and private means of paying for your cannabis products. A solution that benefits everyone involved.
BitCanna is kicking off this week, with major European store Zamnesia being the first to start accepting BitCanna payments—with an exclusive 15% off any order at Zamneisa made using BitCanna. This is soon to be followed by many online retailers, with most major cannabis retailers already signed up to a BitCanna roll out.
WHAT IS BITCANNA?
BitCanna is a payment method that was designed from pure necessity to make a positive change for both the cannabis and the online payment industry. Even though legal, strict rules and regulations has lead to banks, credit card companies and even PayPal viewing these related transactions as "shady." Causing huge problems for customers and shops. It's time to give full control back.
BitCanna has created its own currency in the form of BitCanna Coin (BCNA). Allowing the merchant and customer to make purchases with confidence. Along with a system that is secure as well as accessible, it's perfect for those online purchases and will soon be available for use in local dispensaries.
WHY SHOULD I USE BITCANNA?
There are many positives when it comes to using BitCanna as your primary method of payment. Making your purchase will give you added benefits that other online payment systems do not provide.
Control Over Your Own Funds – Unlike some other payment systems, BitCanna offers you total control over your funds. You can add as much or as little as you need. All are fully manageable through your chosen wallet app. With a simple, safe and secure registration, your details are then encrypted and hashed. Making you the only person in control of your account. Not even BitCanna can get access.
Increased Discretion and Security – BitCanna offers unparalleled security. Privacy and discretion also play a massive part in how you manage your account with BitCanna. You buy BitCanna directly from the BitCanna website. It means any transactions that take place with retailers will not show on your regular bank statement and are all safely contained within the app itself. It's sure to make BitCanna very popular amongst the security and privacy-conscious.
Negligible Transaction Fees – Whereas some payment methods offer freedom with their payments, they neglect to mention the high fees often associated with transactions. While BitCanna does have a fee, they are a low fixed percentage for every order of BCNA.
Exclusive Discounts And Offers – To add to the ever-growing list of positive features that BitCanna brings, is the inclusion of some exclusive discounts and incentives. Definitely not something you would see with other payment methods. As part of their launch with Zamnesia, BitCanna is offering a 15% off for all customers and gift bag packed with BitCanna merchandise for the first 1000.
HOW CAN I USE BITCANNA? HOW CAN I GET STARTED?
Getting started with BitCanna could not be easier. It really is as simple as downloading the BitCanna app on your mobile or desktop, registering your details and creating an account. Once your account is all set up, you can then purchase your BitCanna coins and send them to your wallet to use at your discretion.
The wallet mobile app is only on Android at this moment in time. The app will be available to download on Apple iOS in the near future. However, much like bank and PayPal's stance on cannabis-related transactions, Apple also has its own regulations in this area.
For the full instructions follow the link to Zamnesia's dedicated guide.
WHEN IS THE LAUNCH AT ZAMNESIA?
BitCanna's promotion with Zamnesia launches on the 21st of July. Make the most and pay for your orders with this specialised cannabis currency at the largest seed and smartshop in Europe. Enjoy a discount of 15% on each order, and if you're lucky enough to be one of the first 1000 customers, you'll receive a BitCanna gift bag full of exclusive merchandise. And with Zamnesia starting the roll-out, you can expect other cannabis retailers—both online and instore—to become available for BitCanna payments soon.
Download your BitCanna wallet app and head over to the Zamnesia store right now!
---