Cannaconnection: the front page of the cannabis industry
---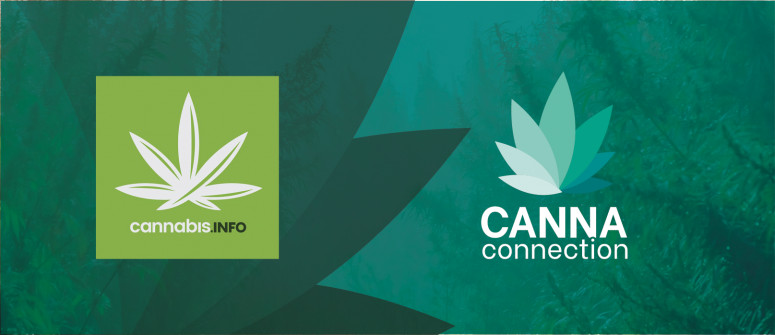 Cannabis.info offered an incredible selection of cannabis content, from an extensive strain database to the latest news articles. Keep reading to find out why we felt it was time for a rebrand, and what it means to build a "CannaConnection".
INTRODUCING CANNACONNECTION
Accurate, informative, and exciting cannabis content is essential to building a thriving community. That's why we felt it was right to give Cannabis.info a fresh new look, building upon the foundations of our extensive strain database, blogs, and news articles.
CannaConnection is about nurturing a community, making cannabis accessible to everyone, and exploring the latest innovations. And, as the name implies, it's about building connections between those who share a love for Cannabis sativa.
So, what can you expect to find at CannaConnection?
Our strain database is one of the most comprehensive resources out there! Not only does it feature over 1,500 cannabis strains, but each one can be searched by name, seedbank, or by using our strain finder tool. When we said we loved cannabis, we weren't joking! If you want to know what Amnesia Haze tastes like, where White Widow came from, or how potent Gorilla Glue really is—our strain database is here to help.
Information on cannabis strains from around the world isn't the only content we offer. You'll find step-by-step grow guides, extensive how-tos (covering everything from CBD to packing a bong), live data on cannabis stocks, product reviews and more! We even have an interactive map tool that allows you to find cannabis grow shops, events, seeds, and dispensaries in your area.
As part of our connection movement, we are also opening a shop that will first focus on making verified, high-quality, and reliable CBD accessible to those who want it. The CBD market is a minefield due to lack of regulation, so we at CannaConnection want to offer a safe harbour in the storm for those who want confidence in their CBD. We will only be stocking brands that we trust and verify.
CannaConnection is your destination for all things Cannabis sativa. If you want to build a community that loves cannabis, do it at CannaConnection.
---