Review - arizer argo
---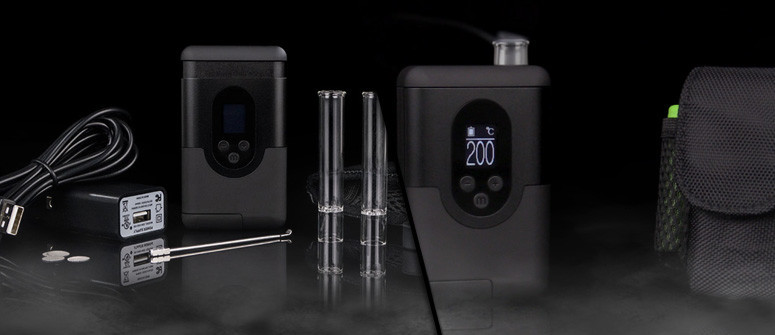 If you're looking for a compact vaporizer for on the go, the Arizer ArGo is an excellent candidate.

The Arizer ArGo is a portable marijuana vaporizer that features precise digital controls, interchangeable batteries, and a push-top glass stem. Thanks to superior construction and high-quality materials, this vape can produce thick, luscious clouds of vapour, and can fit into the palm of your hand.
The Arizer ArGo is the culmination of Arizer's years of experience building high-quality portable vaporizers.
WHAT'S IN THE BOX
Everything you need to get started is in the box. The kit includes:
Arizer ArGo vaporizer
Power adapter/USB charger
18650 batteries
Glass stems
Carrying clip
Stirring tool
Operating manual
THE GOOD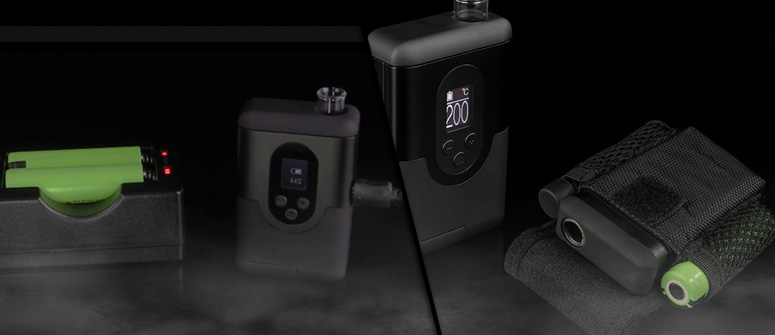 Perhaps the most attractive feature of the Arizer ArGo is its easy-to-use design. This thing is really small! Since it's about as tall as a cigarette lighter, it can very conveniently fit right in your pocket, or in the palm of your hand. It is made out of high-quality food and medical grade plastic that is designed for use with temperatures much higher than the ArGo can reach.
The ArGo also features a pretty quick heat-up time. It won't break any world records, but it heats up relatively quickly for a glass stem vape. The ArGo can reach a vaping temperature of 390°F/198°C within 60 seconds, while topping out at 428°F/220°C in approximately 90 seconds. This falls right in line with most other hand-held portable vaporizers.
Thanks to the hybrid heating system and the high-quality materials used in its construction, the ArGo produces clear and cool vapor clouds. The ceramic, metal, and glass used in the heating and airflow mechanisms ensure that the vapor they produce is smooth and flavorful.
The ArGo also features a swappable battery that will let you vape until infinity, or until you finally run out of batteries. This is an excellent feature for on-the-go portability as battery life is a common criticism of portable vaporizers. This vape uses the same Panasonic NCR18650b battery that can be found in several other hand-held vapes, so it is easily replaceable if lost.
THE BAD
If you would like to charge the 18650 battery outside of the vaporizer, you will have to get a battery charger. You will definitely need one if you want to charge multiple batteries at once. If you plan to use it a lot while on-the-go, picking up some extra batteries and a charger is must. They are quite inexpensive and widely available, so this shouldn't be a very big problem.
Accessories may not be interchangeable with other Arizer vaporizers. For instance, the ArGo's glass tube mouthpiece is not compatible with any other models. As such, you will have to be really careful with your accessories, because losing or misplacing them will require replacing them.
Additionally, the glass stem raises some portability concerns. To its credit, the vape actually protects the glass stem very well, but there will always be the worry of something so fragile being broken in your pocket. A stem built out of more flexible material would probably have been more appropriate for this model, but it's far from a deal breaker.
THE BOTTOM LINE
The ArGo is a clear step up compared to Arizer's other vaporizer models. It is an excellent option for vaping on the go. While it may not heat up as fast as a vape pen, the outstanding vapor it produces more than makes up for it.
Moreover, its compact size and shape make it one of the most conveniently portable vaporizers on the market. It may be the most expensive model vaporizer in the Arizer line, but it is well worth it!
---