Today is the day: Weed is legal in Canada!
---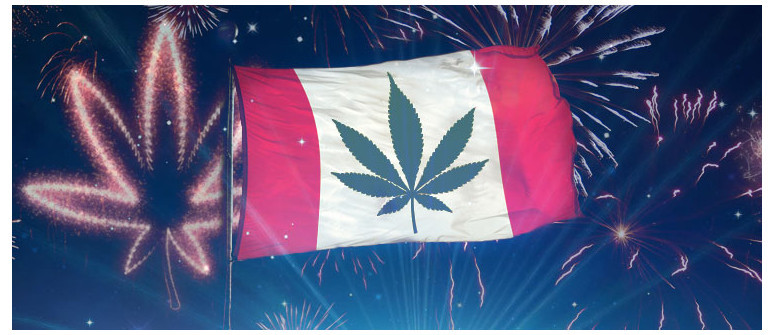 Last updated Published
Today is a big day for Canada as it is the first day of a new era. After Uruguay, Canada is now the second country in the world to fully legalize recreational cannabis!
And although law enforcement has already begun treating cannabis as if it's legal since the passing of the Cannabis Act back in June, licensed dispensaries have not been allowed to sell any weed until today.
THINGS TO KNOW ABOUT THE LEGALIZATION
Can anybody start growing plants now? Will any form of cannabis be available to anybody? Can tourists also consume whatever they wish? Well, not entirely.
For one, not all cannabis products will be legal. The legalization will only apply to dry flower and oils, but things like edibles, concentrates, vaporizer juices and other infused products and beverages for instance will still remain illegal.
And although for US citizens it might seem more attractive to visit beautiful Canada, taking some of that green home across the border and vice versa remains strictly illegal.
What will be allowed and what will not will also depend on which part of Canada we're talking about. The new law will allow adults from the age of 19 and over to purchase cannabis, but Alberta and Quebec have for instance set this age to 18 and over. Also the amounts of cannabis you can posses, wether you are allowed to grow your own weed and the kind of location or business you will be able to buy your weed from will vary per province.
WILL 10/17 BE THE NEW 4/20?
Reason to party? Absolutely! Canada is taking a huge step with legalizing recreational marijuana. Not only will every adult now be able (and of course legally allowed) to consume cannabis, it will undoubtedly also drive a lot of money into the country. The business that is paired with legalization, recreational and medical marijuana, is opening up a huge opportunity for Canada to play a big role in the blooming global cannabis market.
If you are in Canada today, light one up for us. Congrats on being the second coolest country in the world! And if Canada will decide that the 17th of October will become a new national holiday, we will make sure we'll be there next year to help you celebrate. Go Canada!
---