Feminist weed farmer: a different kind of guide to growing weed
---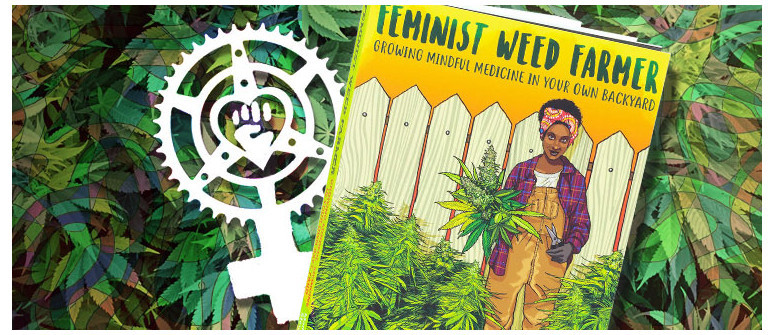 "Feminist Weed Farmer: Growing Mindful Medicine In Your Own Backyard" is a book that hit the shelves on 11th September 2018. The text is aimed at certain groups of people to assist them in getting a hold on the cannabis industry.
Madrone Stewart is a professional cannabis grower and author of the book "Feminist Weed Farmer: Growing Mindful Medicine In Your Own Backyard," released on 11th September 2018. Stewart started cultivating cannabis in north Humboldt County with her boyfriend after dropping out of a university program. After getting to grips with the practice she went on to set up Purple Kite Farms where she aimed to employ mainly women and queer people.
In a recent email exchange with Broadly, Stewart explained how she noticed that men owned most of the farms within the area, while women mainly worked on them. She is of the belief that white males of a heterosexual orientation dominate the industry and in doing so exclude certain communities from growing cannabis.
Although a person's sexe, skin colour and sexual preferences are not correlated to how they operate a business, Stewart believes white men have come to control the industry due to the disproportionate incarceration of black people as a result of the war on drugs.
Identity politics aside, Feminist Weed Farmer is a book that prompts people into growing their own supply of cannabis. Despite being heavily politicized (perhaps a key selling point in the current social climate) the book serves as a legitimate guide to start your own grow operation. The text also touches on themes of Zen meditation.
The book takes a step by step approach, complete with pictures, through the process of seed selection, cultivation, harvest, and the processing. It also contains some very cool recipes and uses for the end product, such as cannabis salves, lubes, and tinctures.
---