Legal status of marijuana in state of oklahoma
---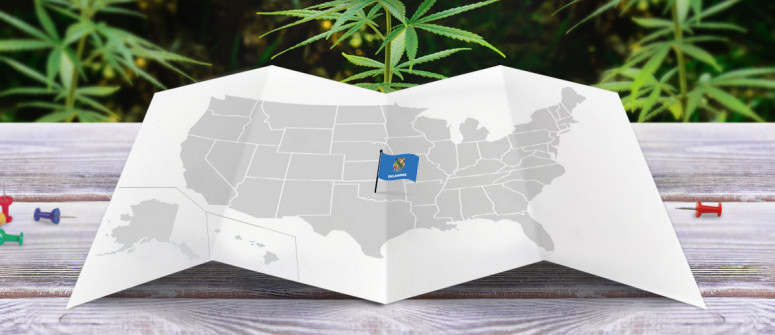 Find out about the legal status of medical and recreational marijuana in the state of Oklahoma. Is marijuana illegal? Better safe than sorry!
MEDICAL MARIJUANA IN OKLAHOMA
Oklahoma is one of the latest states in the country to only have a very moderate medical marijuana program. The only medical marijuana product legal for patients, is CBD oil with a THC percentage lower than 0,3%.
The qualifying conditions to become a medical marijuana patient in Oklahoma include:
Any other form of refractory epilepsy that is not adequately treated by traditional medical therapies
Chronic wasting diseases
Dravet Syndrome (Severe Myoclonic Epilepsy of Infancy)
Intractable nausea and vomiting
Lennox-Gastaut Syndrome
Spasticity due to multiple sclerosis or due to paraplegia
MARIJUANA IN OKLAHOMA
The cultivation, sale, and possession of cannabis for recreational purposes are illegal in Oklahoma.
Any amount of cannabis is punishable in Oklahoma and getting caught will send you to jail for at least a year.
Oklahoma will take a vote in the 2018 elections for a new medical marijuana program that will allow qualified medical marijuana patients to get access to actual marijuana.
---