Legal status of marijuana in the state of utah
---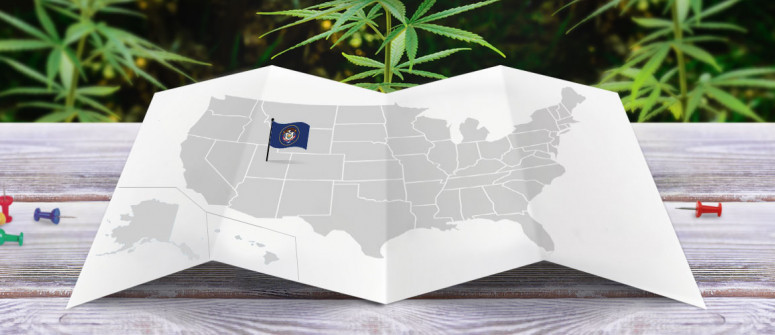 Find out about the legal status of medical and recreational marijuana in the state of Utah. Is marijuana illegal? Better safe than sorry!
MEDICAL MARIJUANA IN UTAH
The state of Utah has a very moderate CBD-specific medical marijuana law, allowing patients access only to CBD oil with a maximum THC percentage of 0,3% and a CBD percentage of at least 15%.
Patients that are qualified for using this medicine have to go out of the state to purchase their medicine as Utah currently has no dispensaries or other ways of facilitating patients.
The only qualifying condition to become a medical marijuana patient in Utah is:
RECREATIONAL MARIJUANA IN UTAH
The cultivation, sale, and possession of cannabis for recreational purposes are illegal in Utah.
Getting caught with less than 1 oz (28 grams) of cannabis in Utah is considered a Class B misdemeanor and will be penalized with a maximum jail sentence of up to 6 months and a fine of up to $1,000.
Getting caught a second time or for carrying between 1 oz and 1 lbs of cannabis is considered a Class A misdemeanor and is punishable with up to 1 year in jail and a fine of up to $2,500.
Possession of more than 1 lbs of cannabis is considered a felony in Utah and might land you in jail for a longer period. 1-100 lbs is good for up to 5 years in jail and a fine of up to $5,000.
More than that has a minimum penalty of 1 year in jail to a maximum of 15 years in jail.
We are not aware of any possible law changes in the (near) future in Utah regarding medical and/or recreational cannabis.
---