Legal status of marijuana in the state of washington
---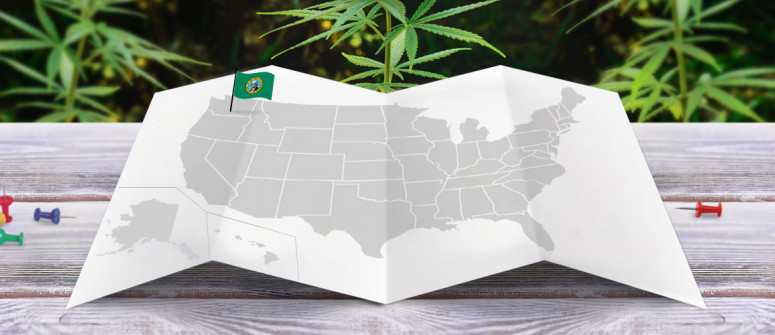 Find out about the legal status of medical and recreational marijuana in Washington state. Is marijuana illegal? Better safe than sorry!
MEDICAL MARIJUANA IN WASHINGTON
The state of Washington signed a bill back in 1996, allowing patients with a recommendation from a licensed physician to use medical marijuana without the risk of being prosecuted.
At the moment, registered patients are allowed to purchase up to 3 oz (85 grams) of usable cannabis from a licensed dispensary. A patient is also allowed to cultivate up to 6 plants at home and possess up to 8 oz of cannabis, as long as it is harvested from their own plants.
The qualifying conditions to become a medical marijuana patient in Washington state include:
Cancer
Chronic renal failure requiring dialysis
Crohn's disease
Glaucoma
Hepatitis C
HIV/AIDS
Intractable pain
Multiple sclerosis
Nausea (including those caused by anorexia)
Post-traumatic stress disorder (PTSD)
Seizures (including those characteristic of epilepsy)
Spasticity disorders
Traumatic brain injury (TBI)
RECREATIONAL MARIJUANA IN WASHINGTON
Possession of small amounts of cannabis for personal usage is decriminalized in Washington for those over the age of 21. Small amounts in this case is 1 oz (28 grams) or less. Legal cannabis can only bought at a licensed dispensaries.
It is also allowed to purchase and possess up to 16 oz of marijuana-infused product in solid form, up to 72 oz of marijuana-infused product in liquid form and up to 7 grams of marijuana concentrate.
Although possession of up to 1 oz of cannabis is legal in Washington state, getting caught consuming it in public is a problem. Consumption is seen as a Civil Penalty and will get you a fine of up to $100.
Getting caught for possession with more than 1 oz, but less than 40 grams is treated as a misdemeanor and is punishable with a minimum of 24 hours, up to a maximum of 90 days in jail and a fine of up to $1,000.
More than 40 grams is considered a felony and might land you in jail for a whopping 5 years and get you a nice fine on top of up to $10,000.
We are not aware of any possible law changes in the (near) future in Washington state regarding medical and/or recreational cannabis.
---