Legal status of marijuana in australia
---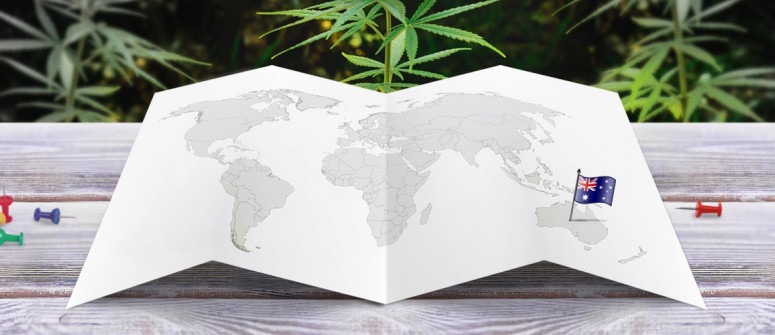 Find out about the legal status of medical and recreational marijuana in Australia. Is marijuana illegal? Better safe than sorry!
MEDICAL MARIJUANA IN AUSTRALIA
Medical marijuana became legal in Australia in 2016, when the federal government announced a variety of legislative changes allowing patients access to the drug.
The new legislation, announced by the Australian Minister for Health, would allow patients with a variety of chronic or painful conditions to treat their conditions or symptoms using imported cannabis medicine.
In order to access medical marijuana, patients must receive a letter from their general practitioner supporting their need of the drug for medical purposes. While medical cannabis was legalized in 2016, there was no local market to produce the drug.
Hence, patients need to import their medicine from elsewhere. To do so, they must also file for a formal import permit. Qualifying conditions also vary from state to state.
In February 2017, the Australian health minister announced plants to produce boost local production. At this time, the federal government also passed new legislation that would allow international companies to import greater quantities of cannabis into the country and store it there in order to facilitate access.
RECREATIONAL MARIJUANA IN AUSTRALIA
The cultivation, sale, and possession of cannabis for recreational purposes are illegal in Australia.
The recreational use of cannabis is illegal in Australia. Federal penalties for importing and exporting commercial amounts of the drug can lead up to life imprisonment and hefty fines.
Most domestic cannabis offences, including cultivation, domestic trafficking, and possession, are dealt with by state governments.
State marijuana laws can result in either criminal or civil penalties, the former resulting in a criminal record and possible jail time and harsh fines, while the latter is usually punishable by lesser fines, mandatory treatment and diversion programmes, and doesn't result in a criminal record.
Australia tends to avoid punitive cannabis drug policy. Hence, many states have adopted cannabis-cautioning schemes.
In Victoria, for example, possession of up to 50 grams of cannabis will only generate a caution for first and second-time offenders. In Tasmania, up to 3 cautions can be issued.
Most of the time, minor, non-violent cannabis offences (except dealing, of course) are dealt with at the discretion of the individual charged with dealing with the offense.
Some users may find they're let off with nothing more than an informal warning, while others may be issued with a formal caution or harsher penalties.
In 2016 a senate committee held a hearing on the legalization of recreational marijuana and in the last few years there is a large support for legalization.
At the moment, the legalization debate in Australia is very much focused on medicinal cannabis use and the legislative changes to this date have only been concerned with the therapeutic use of marijuana and marijuana derivatives.
Cannabis legalization groups in Australia include:
- The Australian HEMP (Help End Marijuana Prohibition) Party
- Legalize cannabis Support Crew Victoria
---