Legal status of marijuana in greece
---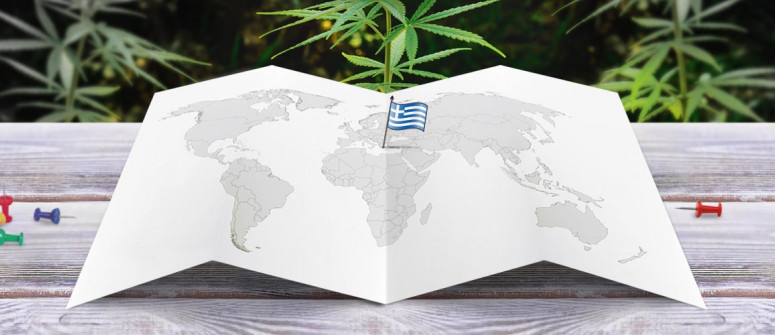 Greece has just moved into the medical legalization camp. The island nation has rescheduled cannabis and sees the industry as an economic powerhouse.
Always wanted to explore Greece? Now might be the time to go. The island of Minotaurs, fish paste and gorgeous Mediterranean weather is now in the midst of a historical revolution on cannabis.
MEDICAL MARIJUANA IN GREECE
As of late June 2017, Greece legalized medical use. Announced by Prime Minister Alexis Tsipras, the news was presented as a necessary modernization reform.
"From now on, the country is turning is page. Greece is now included in countries where … medical cannabis is legal," Tsipras announced at a late June press conference.
This definite turn for the better is notable for many reasons. The national health ministry will study the drug. The country has now accepted the scientific evidence of cannabis as a drug with real medical efficacy. Greece is rescheduling cannabis to a Schedule II drug. This will add to the overall global conversation about medical impact and efficacy.
RECREATIONAL MARIJUANA IN GREECE
It is still illegal for the most part. However, the development of a recreational industry is seen as inevitable in a country that is cash-strapped. This industry represents valuable new revenue for the bankrupt nation. Canna tourism here could be just the ticket. While it may not rescue the economy, it will certainly help.
Growing weak cannabis (less than .2% THC) has been legal for some time now. However many patients need stronger stuff. How this develops is anyone's guess, but look for home grow legislation to be on the way soon.
Right now the situation is very fluid. The law has literally just changed. Be aware that Greece's laws historically have been very harsh. Anything more than half a gram is dangerous.
If you are a tourist, be extremely careful. Things are changing here, but slowly.
The Greeks are seriously interested in medical cannabis as well as all things hemp. The current reform has been discussed for a year. The boon to the domestic economy is obvious and desperately needed. Expect an interesting market to develop as a result.
---