Sour Tsunami
---
Genetics
Sativa-dominant (60%)
Smell & flavour
Earthy
Citrus
Sour
Diesel
Effect
Relaxed
Clear-headed
Indoors, outdoors or greenhouse
outdoors
greenhouse
indoors
Awards & recognition
1st place

-
CBD Flower – 2021 NECANN

3d place

-
CBD Flower - Terptown Throwdown Home Grown Cannabis
See full list
Hide full list
Sour Tsunami - A Flurry of Flavour and CBD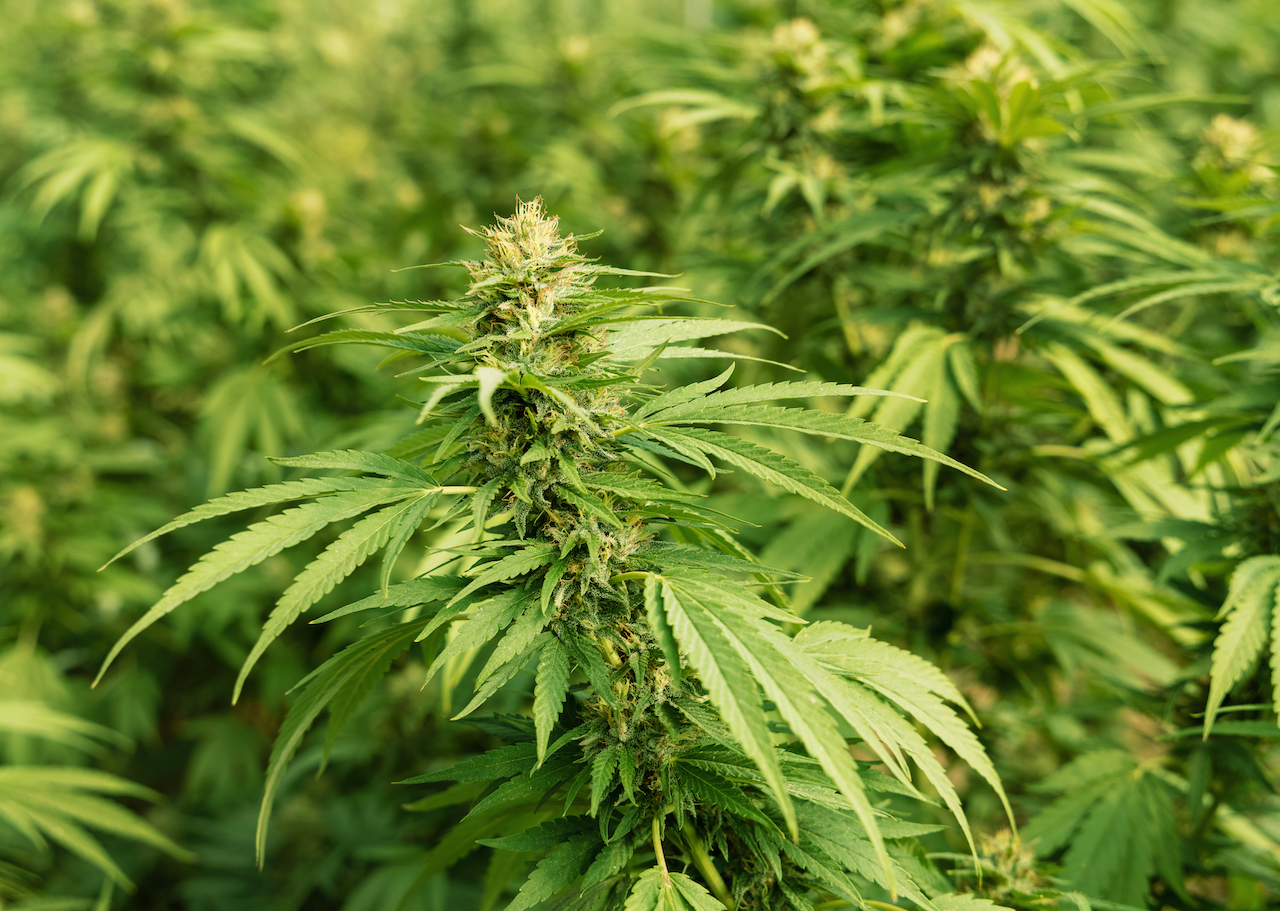 Prepare for a tidal wave of CBD-rich buds with the groundbreaking Sour Tsunami. As one of the first commercial strains bred specifically to exhibit a high CBD content, this slightly sativa-dominant cultivar harnesses truly iconic genetics to offer recreational and medicinal users something different from the norm. With a straightforward grow cycle culminating in a huge haul of resin-covered nugs, get acquainted with everything this strain has to offer.
Genetic Background of Sour Tsunami: Bringing Legends Together
Created by crossing Sour Diesel and NYC Diesel with a local California strain, Lawrence Ringo, a renowned breeder from Humboldt Seed Co., is credited with bringing Sour Tsunami to life.
Given its status as one of the first viable CBD-rich hybrids on the commercial cannabis market, it's no surprise Sour Tsunami has won several awards. Today, the strain continues to turn heads, as has inspired the creation of other popular hybrids.
Taste, Smell, and Effects of Sour Tsunami: Sour Citrus and CBD
Sour Tsunami's flavour and aroma exhibit citrusy, diesel-like notes that make for a sour speciality indeed. But the strain also has an earthy note that grounds it and makes it enjoyable to smoke or vape.
As hinted at, Sour Tsunami contains high amounts of CBD, up to around 11%. Meanwhile, its THC content clocks in at anywhere from 1–10%. With a terpene profile composed primarily of myrcene, followed by terpinolene and pinene, Sour Tsunami's phytochemical profile results in a clear-headed effect that is soothing and only mildly intoxicating. Depending on the exact amount of THC, some plants may produce no high whatsoever. For this reason, Sour Tsunami is often utilised by individuals seeking the benefits of cannabis without getting super stoned.
Benefits of Using Sour Tsunami
Considering the above, Sour Tsunami is reportedly a good option for individuals dealing with physical ailments and discomfort. On the other hand, its lucid effects make it a good option for those looking to boost the mood without causing anxiety or becoming incapacitated.
Dosing Recommendations and Side Effects of Sour Tsunami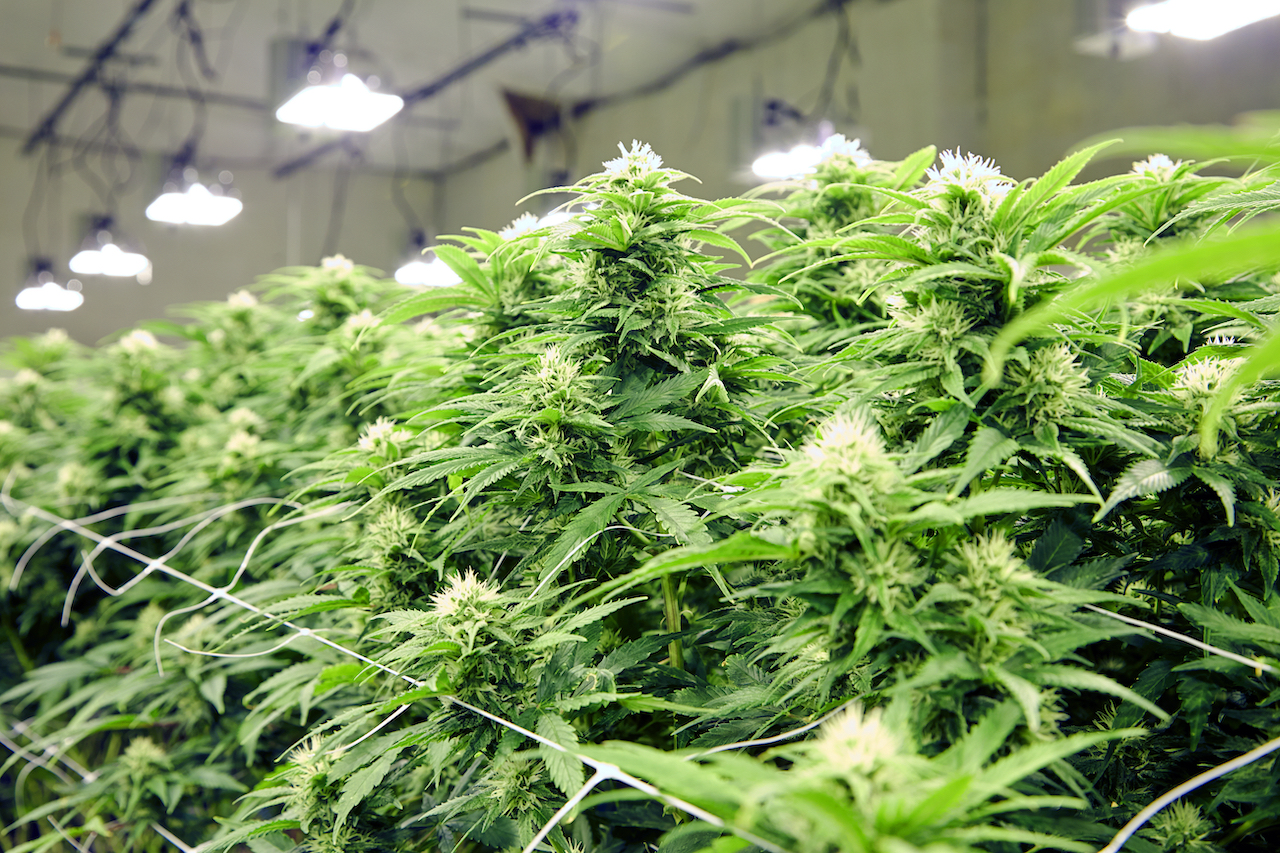 Although Sour Tsunami doesn't induce a strong high, it's still recommended to try a small amount of this strain first to see how you get on, before enjoying a more substantial amount.
Some of the commonly reported side effects of Sour Tsunami include dry mouth, dry eyes, and dizziness. However, these side effects are mild and easily manageable.
Who Is Sour Tsunami Suitable For?
Sour Tsunami is most suitable for cannabis users looking to avoid high levels of THC, whether for medicinal reasons, to maintain clarity and productivity, or to take the edge off of tension. Even recreational users may find that this strain provides a much-desired effect, without compromising focus.
For growers of nearly all experience levels, Sour Tsunami is an excellent choice, since it produces a large yield and is relatively easy to grow. The strain is also resistant to pests and diseases, making it a low-maintenance plant that requires little attention.
Growing Sour Tsunami: Large Yields From Tall Plants
Sour Tsunami is an easy-to-grow strain ideal for indoor and outdoor cultivation. In any environment, it is capable of delivering large yields—though it thrives in a warm and sunny climate. Moreover, it's important to ensure low humidity and good air circulation in order to prevent mould and mildew in the developing buds. Sour Tsunami can be grown in soil or hydro, where it responds well to nutrient-rich soil/water.
With an average flowering time of around 9 to 10 weeks, Sour Tsunami produces large, dense buds covered in resin. One of the best things about growing Sour Tsunami is that it is by no means demanding. Providing basic TLC should be enough to bring this plant to harvest successfully. As it's resistant to pests and diseases, Sour Tsunami is an ideal strain for new growers, as well as those growing outdoors.
One thing to keep in mind when growing Sour Tsunami is its height. If you're growing indoors, you'll want to consider using LST and/or topping to keep her from getting too close to the lights. Sour Tsunami is also a good candidate for the ScrOG method; in fact, this is a great way to maximise the production of a single plant.
Embrace the Wave of Sour Tsunami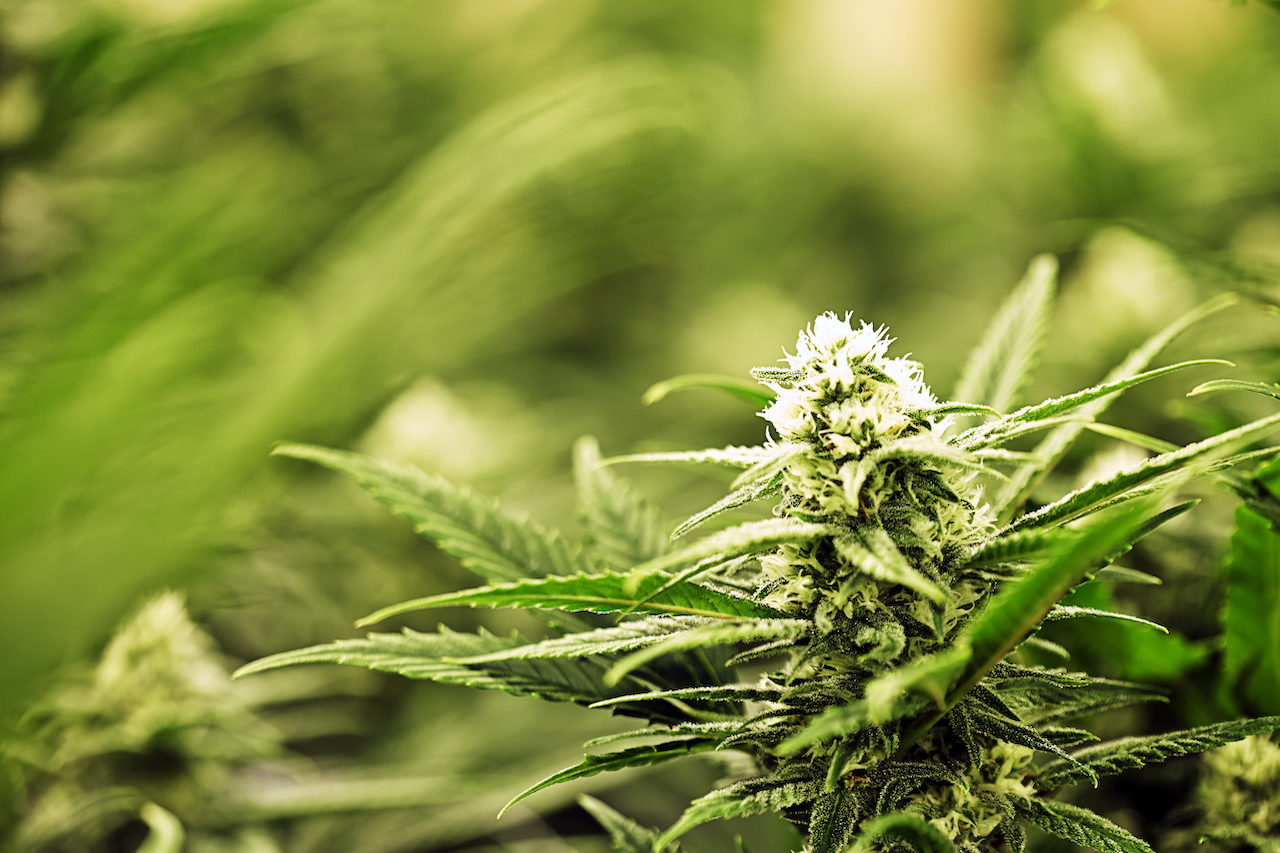 Sour Tsunami is a unique and versatile strain ideal for both medicinal and recreational users. Its high CBD and low THC content offers a wholesome effect that keeps the mind engaged while relaxing the body.
If you're new to cannabis or looking for a strain that is easy to grow and maintain, Sour Tsunami is an excellent choice. With its substantial yields and good resistance, it is an ideal strain for both indoor and outdoor cultivation.
Sour Tsunami Cannabis Strain: FAQ
Q: What is the Sour Tsunami strain?
A: Sour Tsunami is a sativa-dominant hybrid strain created by crossing Sour Diesel and NYC Diesel with a local California strain.
Q: Is Sour Tsunami indica or sativa?
A: Sour Tsunami is a hybrid strain featuring 60% sativa genetics and 40% indica.
Q: Does Sour Tsunami get you high?
A: Sour Tsunami has a low THC content of 1–10%, which means it produces a very mild high—if any at all.
Q: How much CBD is in Sour Tsunami?
A: Sour Tsunami has a high CBD content of up to 11%, making it an ideal strain for medicinal purposes.
Q: Is Sour Tsunami a good strain?
A: Sour Tsunami is an excellent strain for people who want to address various symptoms without feeling "stoned". It is a popular choice among cannabis enthusiasts and patients seeking a therapeutic effect. Its distinct taste, aroma, and potential to ease pain and inflammation have made it a popular, award-winning strain.
Grow your own Sour Tsunami
Grow difficulty

Easy

Flowering type

Photoperiod

Flowering time

9-10 weeks
Yield (indoor)

Large

Yield (outdoor)

Large

Height (indoor)

Tall

Height (outdoor)

Tall
---
Lineage of Sour Tsunami
Fold
Unfold
---
No reviews yet, be the first!