Peanut Butter Breath
---
Genetics
Indica/sativa (50/50)
Smell & flavour
Coffee
Nutty
Chocolate
Vanilla
Effect
Sleepy
Calming
Relaxed
Indoors, outdoors or greenhouse
indoors
outdoors
greenhouse
Peanut Butter Breath: Sweet and Nutty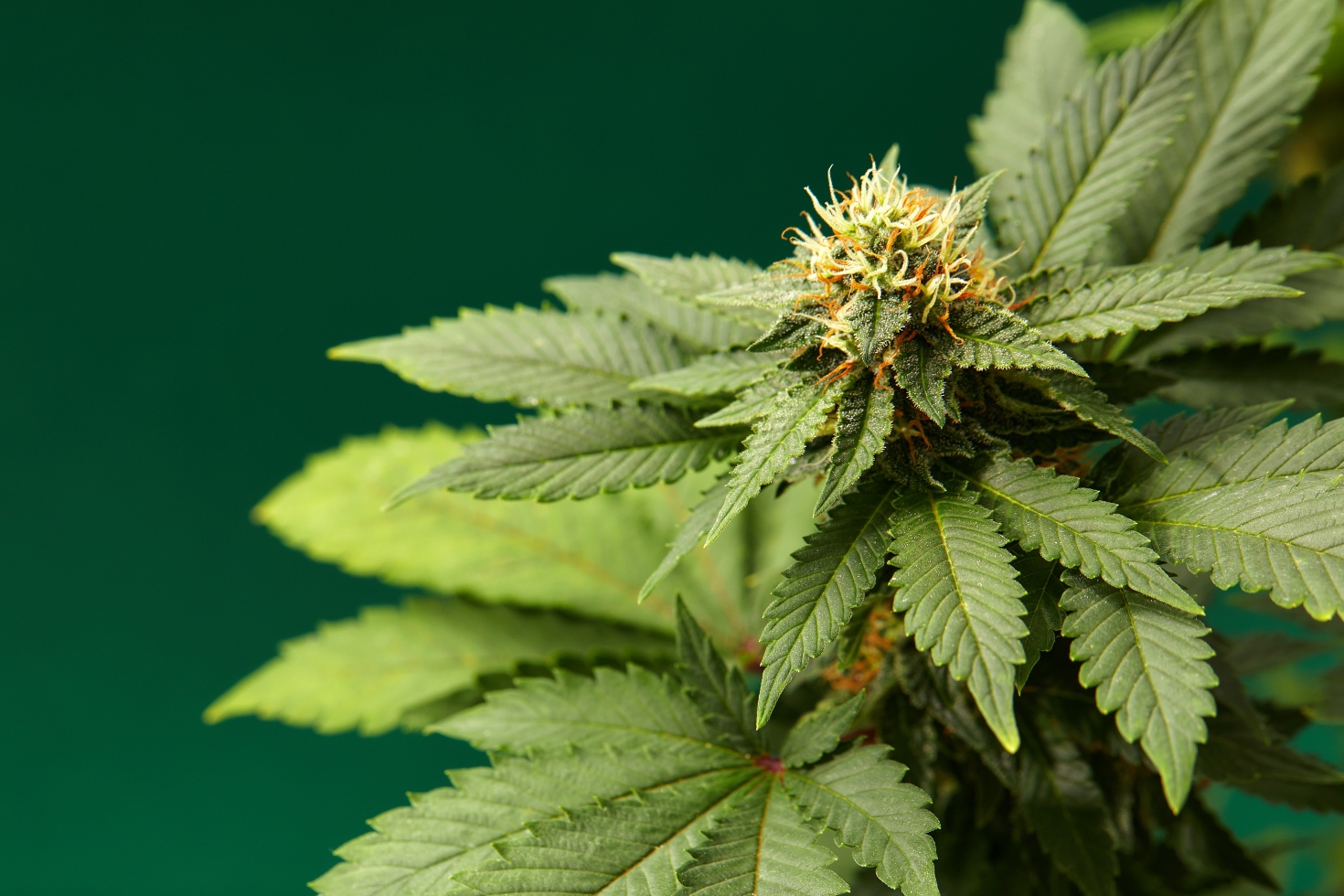 Abundant yields. Uber-soothing effects. Unique, moreish flavours. Peanut Butter Breath is a heavy hitter that impresses from seed to harvest and well beyond. This 50/50 indica/sativa hybrid is indeed a cinch to grow, but enjoying her buds in a joint or vaporizer is perhaps the most rewarding part of the Peanut Butter Breath experience. Find out all you need to know about this new-school strain.
Genetic Background of Peanut Butter Breath: Cali Icons Collide
Peanut Butter Breath was created by combining two highly sought-after cultivars: Do-Si-Dos and Mendo Breath. As a result, Peanut Butter Breath was gifted with 50% indica genetics and 50% sativa, alongside superb potency ranging from 18% to 28% THC. Moreover, as its name suggests, Peanut Butter Breath exhibits mouth-watering flavour notes of peanut butter, chocolate, and vanilla.
Do-Si-Dos
Do-Si-Dos is a new-school cannabis celebrity known for its relaxing effects. This indica-dominant hybrid originated in sunny California and is a cross between two classic strains, Girl Scout Cookies and Face Off OG. Aside from its effect, Do-Si-Dos is highly regarded for its incredible flavour profile. With a sweet and earthy taste, the strain exhibits hints of mint and lime that give it a refreshing and invigorating quality.
Mendo Breath
Harnessing genetics from OG Kush Breath and Mendo Montage, Mendo Breath is an indica hybrid strain known for its potent physical effect (which can also be seen in its Peanut Butter Breath progeny). The flavour profile of Mendo Breath is sweet and earthy, with hints of caramel and vanilla. Mendo Breath has a high concentration of myrcene, which is known for its relaxing effects on the body.
Aroma and Flavour of Peanut Butter Breath: Undeniably Indulgent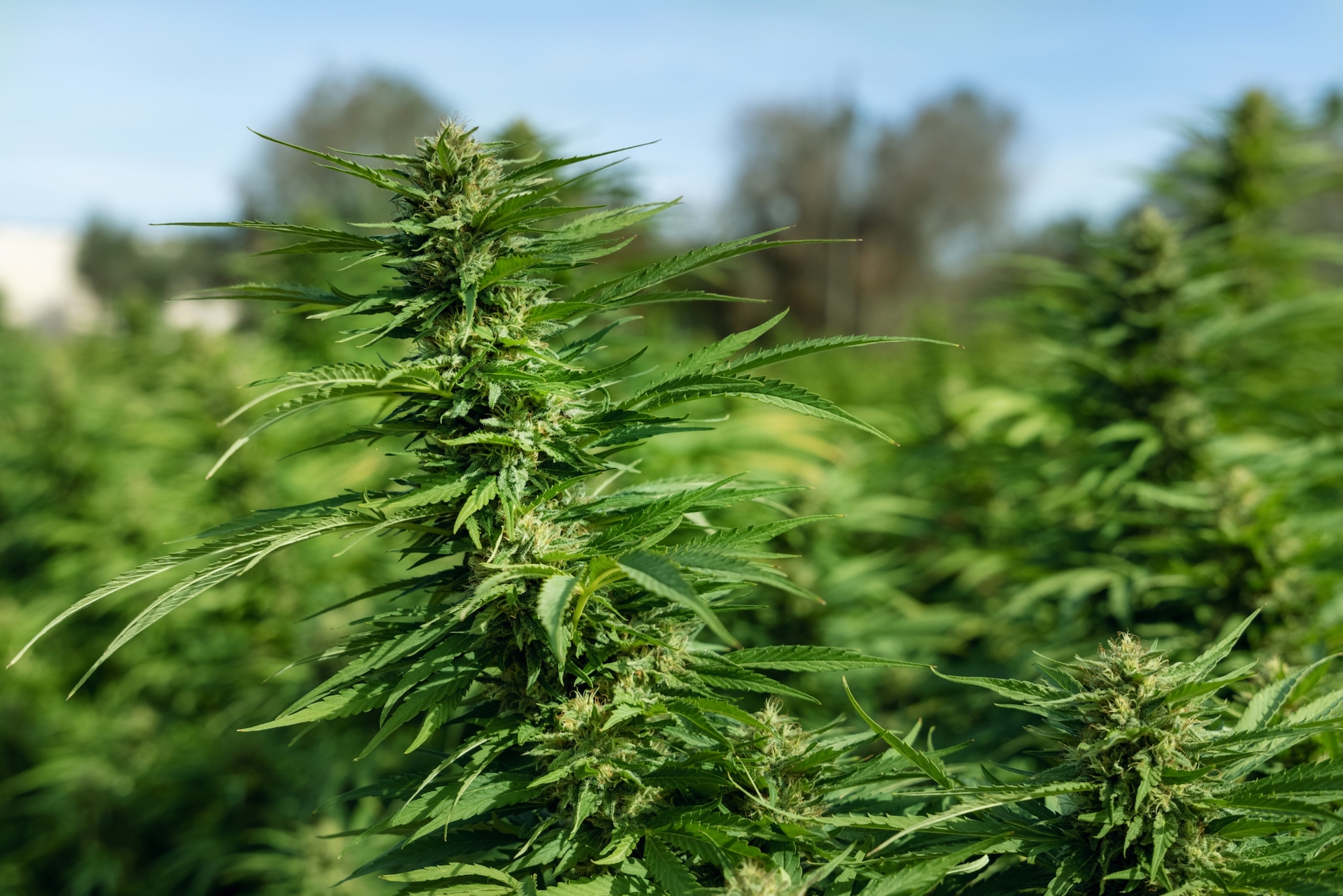 Peanut Butter Breath has a sweet and nutty flavour profile featuring notes of peanut butter, vanilla, coffee, and even chocolate. Its aroma leans on earthy pine and diesel fragrances as well, adding something unique and refreshing to the mix. The most prominent terpenes in Peanut Butter Breath are:
Caryophyllene: peppery flavour
Limonene: citrusy flavour
Pinene: pine-like flavour
All of these terpenes are being studied for their unique physiological effects, in addition to their contribution to the flavour and aroma of cannabis cultivars.
Potency and Effects of Peanut Butter Breath: Ultimate Relaxation
Peanut Butter Breath is a highly potent strain, as evidenced by its THC content. As mentioned, PBB cultivars clock in at anywhere from 18% to 28% THC. With this in mind, users are advised to take their time when becoming acquainted with this strain. That said, with its powerful soothing embrace, both recreational and medical users stand to benefit from Peanut Butter Breath.
Recreational Uses
In smaller quantities, Peanut Butter Breath exhibits a relaxing, happy high that is perfect for chilling out with friends or winding down after a tiring day. This is just the right stuff to accompany a film or some chill socialising. In higher quantities, however, PBB has the potential to get you well and truly stoned, massaging your muscles and preparing your body for a deep slumber.
Medical Uses
Given its calming, even sedative effects, Peanut Butter Breath is often used by medical cannabis users to ease tension and halt rumination, and to help with symptoms related to insomnia. Its robust physical effect may also help to take the edge off of aches and pains.
Side Effects
Common side effects of Peanut Butter Breath include dry mouth, dry eyes, and dizziness. It is important to start with a small dose and work your way up to mitigate these effects. Other potential side effects may include:
Paranoia
Anxiety
Increased heart rate
Lethargy
Short-term memory loss
Growing Peanut Butter Breath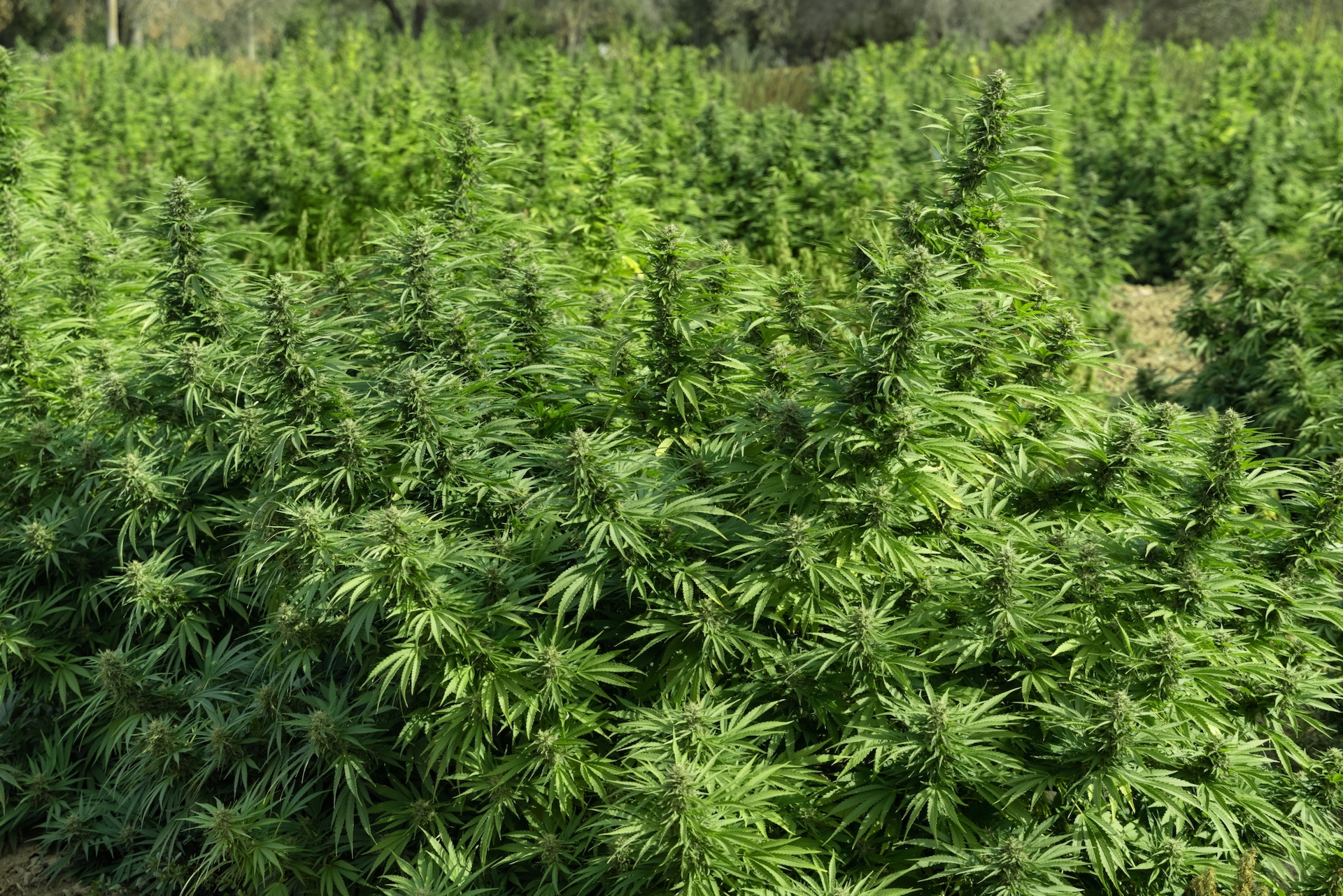 Peanut Butter Breath is a balanced hybrid that has gained popularity among growers of all experience levels, thanks to its easygoing nature. In addition to being easy to grow, it is also fast and productive. The strain has a flowering time of 8–9 weeks and can churn out harvests of up to 500g/m² indoors or 700g/plant outdoors. Furthermore, the plant is resistant to common cannabis pests and diseases, making it a low-maintenance option for growers.
Indoor Growing Tips
Peanut Butter Breath thrives in a warm and (relatively) humid environment. Temperatures of 20–27°C and humidity levels of 50–60% during veg (40–50% during bloom) will ensure that the plant grows well and produces high-quality buds. However, it is important to note that proper ventilation and airflow are crucial to preventing mould and mildew.
Outdoor Growing Tips
While Peanut Butter Breath prefers a sunny and dry climate, it can also thrive in a slightly cooler environment, as long as it receives several hours of direct sunlight each day. Even with its resilient nature, it is important to monitor the plant for pests and diseases, and to prune it regularly to promote healthy growth and development.
Should You Try Peanut Butter Breath?
If you are a fan of heavily soothing strains with deep, divine flavours and good yields, it's likely you'll quickly fall head over heels for Peanut Butter Breath.
Growers will appreciate her robust growth, fast flowering time, and productivity, while users will bask in her heavily pacifying effect and moreish smoke or vape. When used in moderation, users will enjoy a mellow, contemplative high characterised by feelings of bliss and serenity. This can be enjoyed in a recreational context or harnessed to provide relief from various issues.
Peanut Butter Breath: The Sweetest High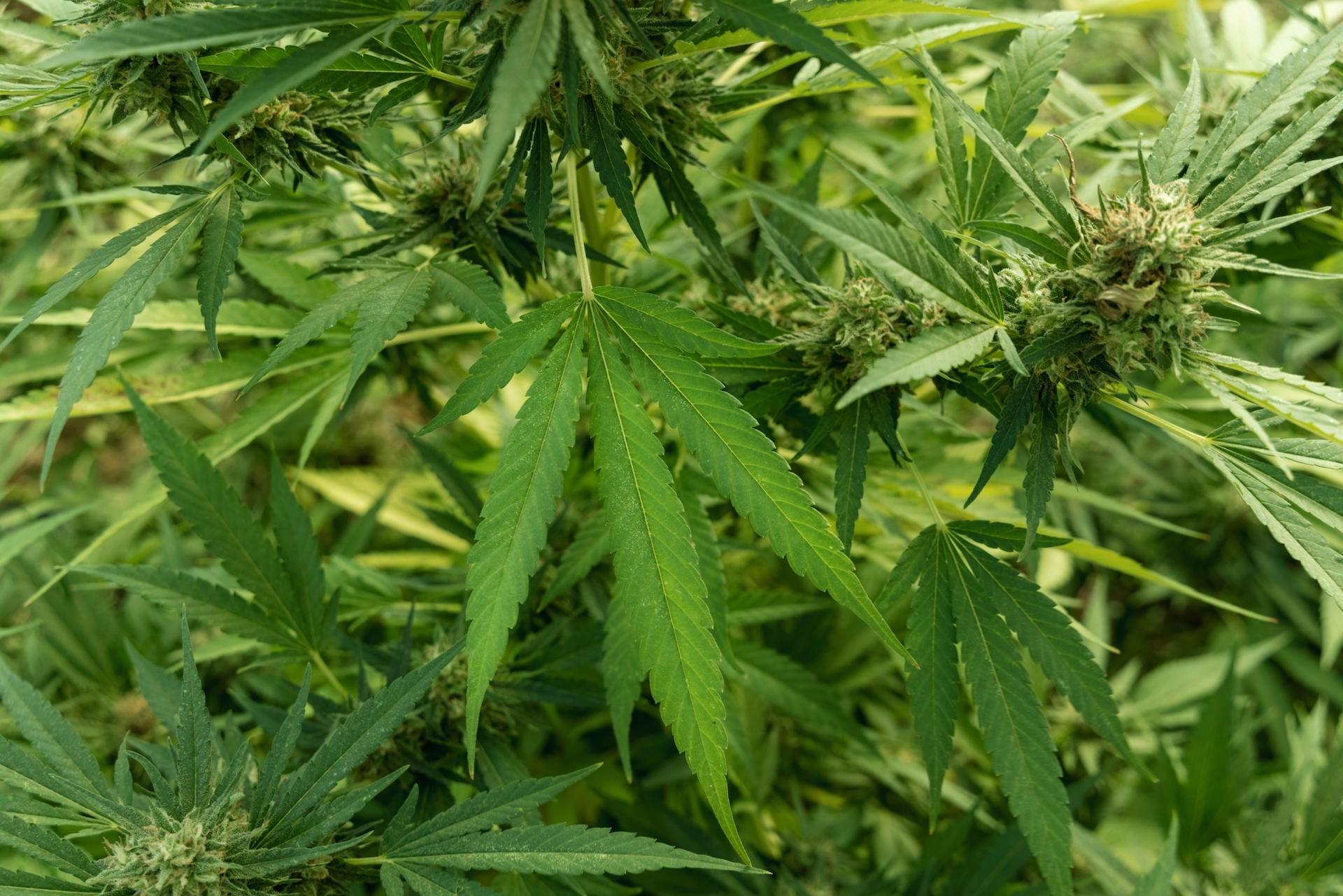 Peanut Butter Breath is a truly remarkable strain drawing upon some of California's most legendary cultivars. There are a lot of balanced indica/sativa hybrids out there, but few have amassed the following of PBB. With pronounced nutty, chocolatey flavours, you're not going to find many other flavour bombs like this.
Even if you are just starting your cannabis journey—as a grower or user—Peanut Butter Breath is definitely worth trying.
Peanut Butter Breath: FAQ
Q: What is Peanut Butter Breath?
A: Peanut Butter Breath is a balanced indica/sativa hybrid cross between Do-Si-Dos and Mendo Breath.
Q: What are the effects of Peanut Butter Breath?
A: The effects of Peanut Butter Breath are primarily relaxing, making it a popular choice for those seeking relief from physical and mental tension.
Q: What is the THC content of Peanut Butter Breath?
A: Peanut Butter Breath's THC content ranges from 18% to 28%.
Q: Which terpenes are in Peanut Butter Breath?
A: Peanut Butter Breath contains a variety of terpenes, the most prominent of which are caryophyllene, limonene, and myrcene.
Grow your own Peanut Butter Breath
Grow difficulty

Easy

Flowering type

Photoperiod

Flowering time

8-9 weeks
Yield (indoor)

500g/m²

Yield (outdoor)

700g/plant

Height (indoor)

Medium

Height (outdoor)

Medium
---
Lineage of Peanut Butter Breath
Fold
Unfold
---
Peanut Butter Breath genetics are present in the following strains:
---
No reviews yet, be the first!