Auto Mimosa Punch
---
Genetics
Indica/sativa autoflowering
Smell & flavour
Fruity
Diesel
Flowery
Effect
Uplifting
Relaxed
Strong
Indoors, outdoors or greenhouse
outdoors
greenhouse
indoors
Auto Mimosa Punch: Award-Winning Genetics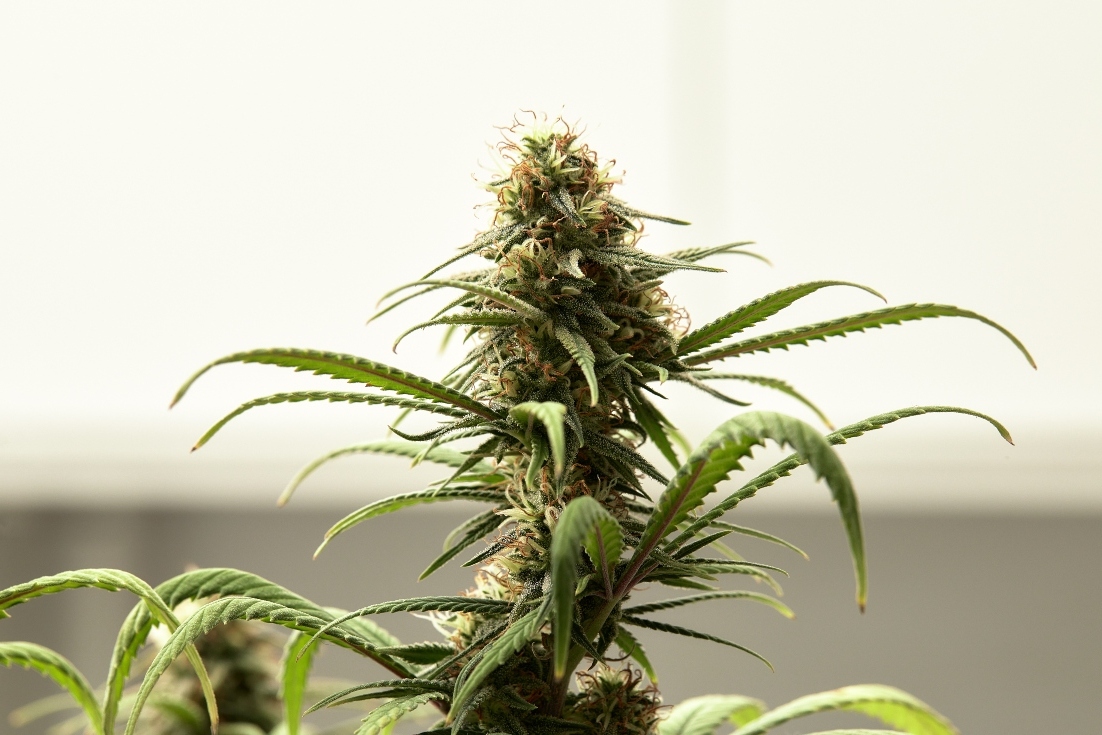 The first thing cannabis fans notice about Auto Mimosa Punch is the irresistible bag appeal. These flowers are thickly coated in resin and they often develop purple hues courtesy of their specific genetics. Intense aromas of fruit, flowers and diesel are also one of the key features of this variety, making it a feast for all the senses.
A champion of the 2022 Highlife Cup, Auto Mimosa Punch took 2nd place in the Autoflower category, firmly securing its position as the new one to watch on the cannabis scene. Its formidable US background and stable genetics can definitely be credited with this success.
Genetic Background Of Auto Mimosa Punch: A Sought-After Combination
Breeders set out to create a flavoursome auto with a good dose of THC, and to achieve this they chose well-known and loved parent strains for their project. Mimosa and Purple Punch Auto come together seamlessly in this cannabis creation, giving their best qualities to their progeny. These carefully selected genetics have been perfected to create a stable plant that can impress not only the growers but also the tokers.
Mimosa
Sativa-dominant Mimosa is a delicious hybrid blending the genetics of Clementine and Purple Punch. It's a plant that's full of aromas and flavours, with citrus, fruit and berries at the fore, but it also has a high THC content. Measuring between 19 and 27%, this is definitely one of the stronger strains out there, producing uplifting, sociable effects in small doses. Indulge a bit more, and you're in for a more soothing and relaxing experience.
Purple Punch Auto
This plant is the autoflowering sister of Purple Punch and it gives Auto Mimosa Punch its purple colouring as well as autoflowering properties. It's a relaxing strain that delivers spicy, fruity aromas and flavours. It performs well indoors and in gardens, which is another quality passed on during the Mimosa breeding project.
Aromas And Flavours Of Auto Mimosa Punch: Terpene Overload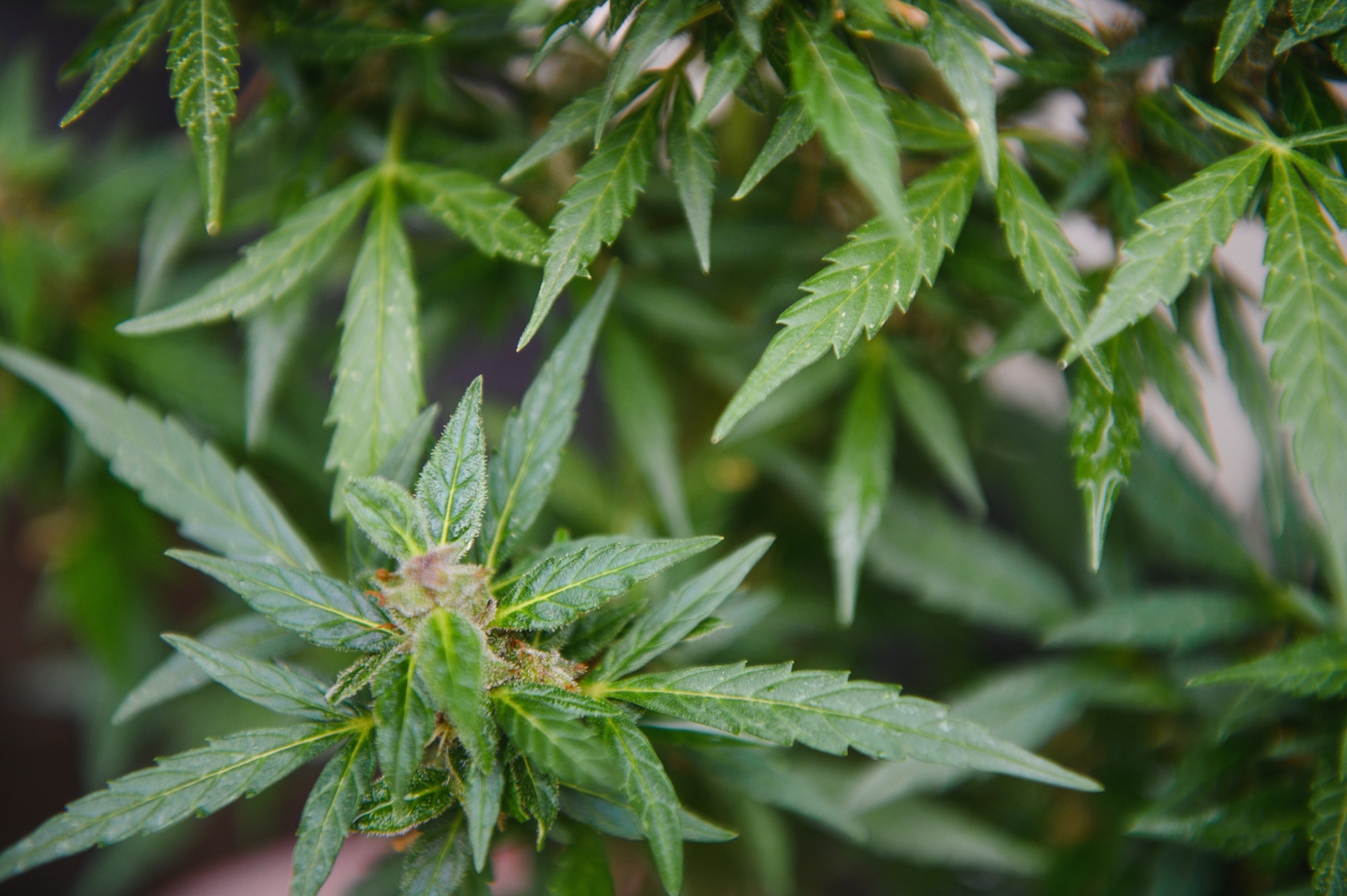 Auto Mimosa Punch is a true cannabis delicacy and it makes its presence known in any grow space, even before you see it. Its aroma is very intense, with pungent notes of fruit, flowers and diesel. This translates to flavour too, and the flowers tend to taste exactly the same as they smell, pleasing those who enjoy old-school blends.
The main terpenes responsible for this flavour bomb are beta-caryophyllene, terpinolene, and beta-myrcene with ocimene and limonene also present in the bouquet. Together, they create an appealing aroma, which goes hand in hand with the effects that come after.
Potency And Effects Of Auto Mimosa Punch: Relax For Mind And Body
Modern autoflowering strains can easily be compared to photoperiod varieties when it comes to potency, and Auto Mimosa Punch is no different, boasting 15–17% THC and deeply relaxing effects. It allows users to enjoy a pleasant, uplifting, soothing experience that lasts several hours.
Recreational Uses
Auto Mimosa Punch is the perfect companion for those who like to enjoy their cannabis with a good book on their sofa. Users will feel relaxed and ready to enjoy some downtime at home or with friends, sharing fun conversations and a few laughs.
Medical Uses
As the variety offers relaxing effects to both mind and body, it can be a good choice for medical users who are looking to take the edge off stress or simply to lift their mood. Those who are experiencing physical discomfort can also benefit from the body relaxation the strain produces.
Side Effects
Enjoyed in moderation, Auto Mimosa Punch can be smoked throughout the day however, if users overindulge, they can feel overwhelmed. Therefore, it's important to take it one toke at a time to be able to make the most of the experience.
Growing Auto Mimosa Punch: An Easy Affair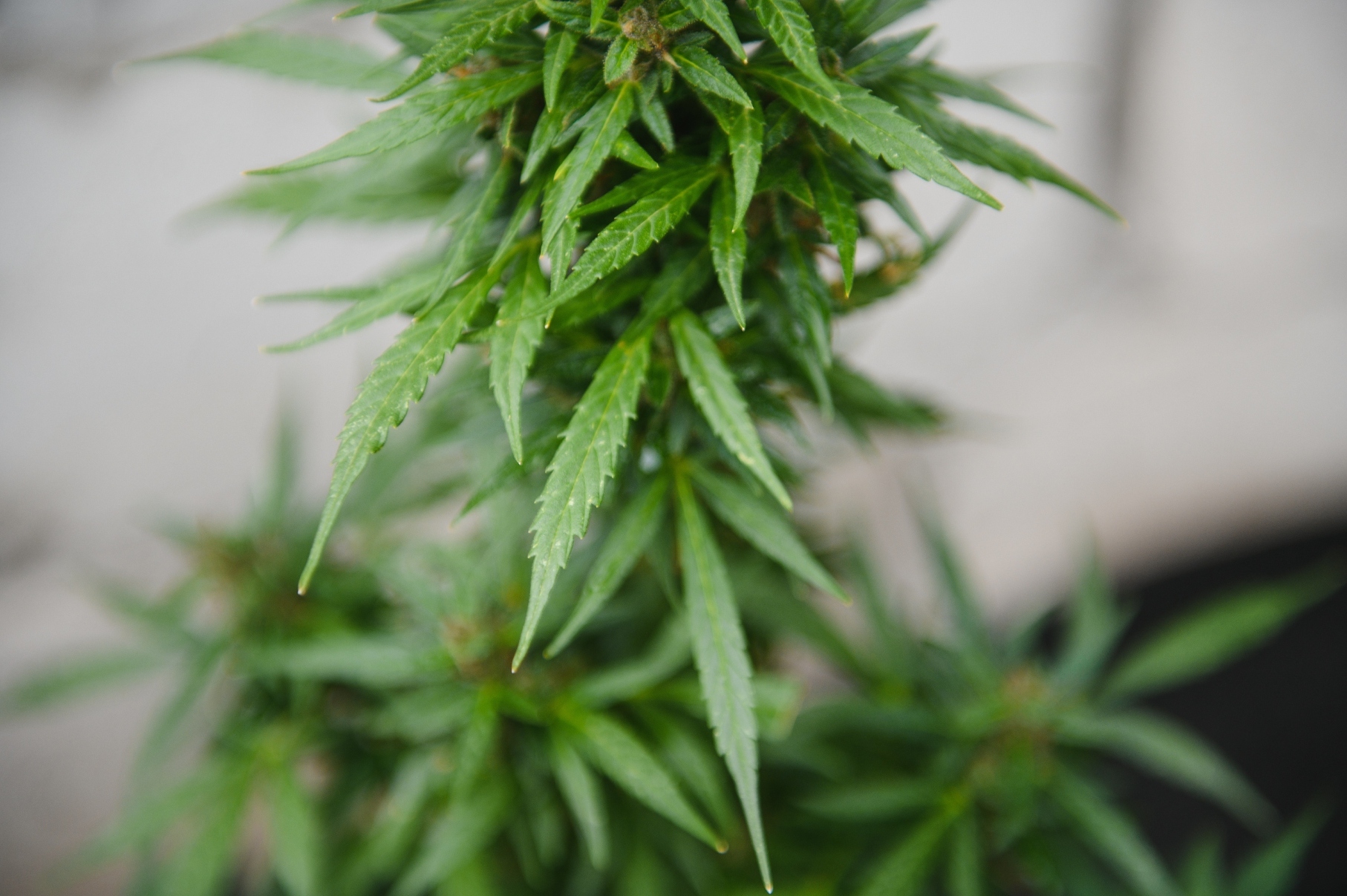 There's a lot to love about the growing traits of Auto Mimosa Punch. First of all, it's a speedy auto, with a lifecycle of 10–12 weeks. What's more, plants can be left to their own devices and produce big yields.
It's a vigorous variety that grows fast and its strong branches are soon full of dense flowers. The leaves are shiny and green, with a tendency to grow upwards. Generally, the specimens produced by this strain are compact, reaching 50–100cm. However, they are also capable of growing to 150–200cm if given plenty of space, strong lights or hydro set-ups. In such cases, they will need another week or two to mature their flowers.
Auto Mimosa Punch can be grown indoors or outside with equal success and it needs minimal intervention from the grower.
Indoor Growing Tips
It's recommended to cultivate Auto Mimosa Punch in a mix of coco fibre and soil, under 200W LED lights, with a 20-hour lights on schedule. For best results, growers are also encouraged to use LST techniques that help keep plants at manageable heights. Defoliation may also be a good idea if plants grow very bushy, as it will facilitate the flow of air and better light penetration, helping to increase yield and reduce the chance of mould.
In terms of yields, 400–500g/m² is achievable, with experts reporting harvests of up to 750g/m² in optimal set-ups. An important thing to remember is the intense smell that this variety produces, so good carbon filters are a must if growing indoors.
Outdoor Growing Tips
For a successful outdoor grow, choose the driest and sunniest 3 months of the year and shelter your Auto Mimosa Punch from rain or cold. Large specimens grown under the sun can produce up to 100g each, with even larger harvests possible with enough TLC and perfect conditions.
Should You Try Auto Mimosa Punch?
If you enjoy good marijuana and a straightforward growing process, Auto Mimosa Punch is definitely a variety that should make it onto your list of strains to grow. Its aromas and flavours are mouth-watering and stable, autoflowering genetics produce robust, vigorous plants that grow dense flowers sparkling with resin.
Auto Mimosa Punch Strain FAQ
Q: What is Auto Mimosa Punch strain?
A: It's a cannabis hybrid created by crossing Mimosa and Purple Punch Auto.
Q: What are the aromas and flavours of Auto Mimosa Punch?
A: Auto Mimosa Punch emits an intense aroma that blends notes of fruit, flowers and diesel. The same flavours come through when the variety is smoked or vaped.
Q: What are the effects and strength of Auto Mimosa Punch?
A: Measuring 15–17% THC, this strain produces uplifting and soothing effects, perfect for relaxing activities.
Q: Who should grow Auto Mimosa Punch?
A: Auto Mimosa Punch can be grown indoors and outdoors and in any set-up with equal success.
Grow your own Auto Mimosa Punch
Grow difficulty

Easy

Flowering type

Autoflowering

From seed to harvest

10-12 weeks
Yield (indoor)

400–500g/m²

Yield (outdoor)

100g/plant

Height (indoor)

50–100cm

Height (outdoor)

Medium
---
Lineage of Auto Mimosa Punch
Fold
Unfold
---
Breeder / Seed Bank(s)
No reviews yet, be the first!