Deep fried marijuana leaves recipe
---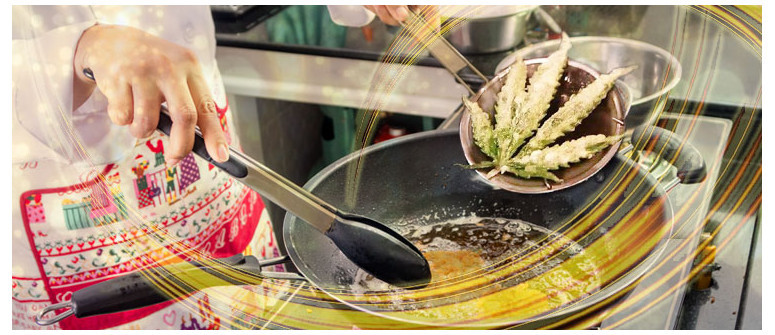 Deep fried marijuana leaves might not get you high but they sure are a tasty snack, with a little bit of CBD to charge your system. Try out this recipe for one of the latest culinary trends in the US of A.
Deep fried marijuana leaves, or rather tempura marijuana leaves are a novel snack. They won't necessarily get you high, but if you use an infused salt or dipping sauce. They are a crispy and healthy leafy green vehicle for a number of CBD or THC edibles.
Some restaurants in the United States started serving these babies, but how about making them yourself at home? It's actually pretty easy!
In the recipe below we have used CBD infused salt, which we made by simply sprinkling some CBD oil over some salt and letting it dry before using it. This can of course also be done with infused olive oil, and thus doesn't have to contain just CBD. 
INGREDIENTS & HARDWARE:
Medium sized bowl
1 egg
1 cup of iced water
1 cup sifted of all purpose flour
Fresh cannabis leaves
Medium sized saucepan & vegetable oil for frying
CBD salt
PREPERATION:
Heat vegetable oil to 175°C
Whisk egg in bowl
Add iced water and mix through
Add sifted flour
Mix your batter lightly so mixture does not collapse
Dip a marijuana leaf in the batter
Immediately fry until golden brown
Drain tempura leaves on rack
Sprinkle with some CBD salt
Enjoy!
---