Legal status of marijuana in the state of maine
---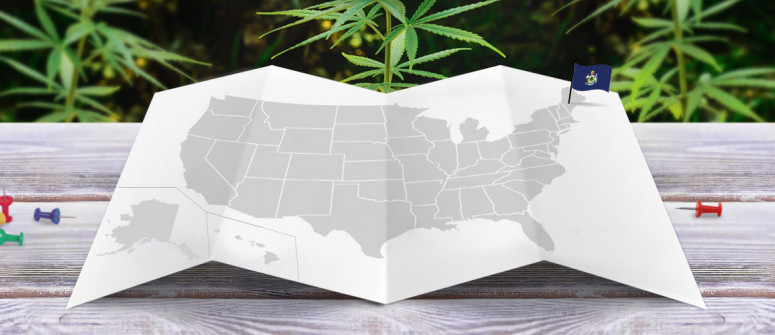 Find out about the legal status of medical and recreational marijuana in the state of Maine. Is marijuana illegal? Better safe than sorry!
MEDICAL MARIJUANA IN MAINE
The state of Maine has had a medical marijuana program since 1998 and currently medical marijuana patients or their primary caregivers are allowed to possess up to 2,5 oz (70 grams) of marijuana or cultivate up to 6 plants.
The qualifying conditions to become a medical marijuana patient in Maine include:
Alzheimer's disease
Amyotrophic Lateral Sclerosis
Cachexia or wasting syndrome
Cancer
Chronic pain
Crohn's disease
Epilepsy
Glaucoma
Hepatitis C
HIV/AIDS
Huntington's disease (HD)
Inflammatory bowel disease (IBS)
Multiple Sclerosis (MS)
Nausea
Nail-patella syndrome
Parkinson's disease
Post-traumatic stress disorder (PTSD)
Severe muscle spasms
RECREATIONAL MARIJUANA IN MAINE
Possession of cannabis for recreational purposes is legalized in the state of Maine, as long as a person possesses less than 2,5 oz (70 grams).
While cannabis is legalized up to a certain extend, possessing more than 2,5 oz is still considered a crime and will be punished.
Getting caught with between 2,5 and 8 oz, can lead to a 6 months jail sentence and a fine of up to $1,000.
Getting caught with 8-16 oz is good for up to 12 months in prison and a $2,000 fine.
Possessing between 1-20 lbs will be seen as case of trafficking and might end you up in jail for up to a whopping 5 years in prison and a fine of up to $5,000.
More than that is good for up to 10 years in prison and a fine of up to $10,000.
We are not aware of any possible law changes in the (near) future in Maine regarding medical and/or recreational cannabis.
---