Legal status of marijuana in the state of massachusetts
---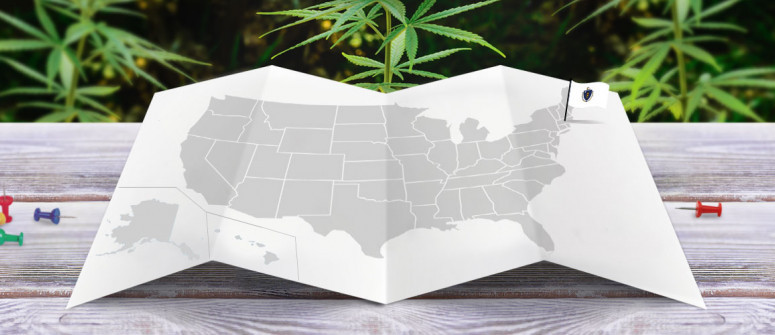 Find out about the legal status of medical and recreational marijuana in the state of Massachusetts. Is marijuana illegal? Better safe than sorry!
MEDICAL MARIJUANA IN MASSACHUSETTS
Since 2013, medical marijuana patients with a recommendation from a licensed physician can obtain a Medical Marijuana Card issued by the state of Massachusetts.
This card allows patients to purchase up to 10 oz (283 grams) from one of the licensed dispensaries in the state every 2 months. Patients are also allowed to also grow this amount themselves.
The qualifying conditions to become a medical marijuana patient in Iowa include:
Cancer
Crohn's disease
Glaucoma
Hepatitis C
HIV/AIDS
Lou Gehrig's disease (ALS)
Multiple sclerosis
Parkinson's disease
Any other debilitating conditions as determined in writing by a qualifying patient's certifying physician.
RECREATIONAL MARIJUANA IN MASSACHUSETTS
The cultivation, and possession of small portions of cannabis for recreational purposes have been legalized in Massachusetts in the end of 2016.
The new law allows any adult over the age of 21 to possess up to 10 oz (283 grams) inside their home and carry up to 1 oz (28 grams) in public.
It also allows adults to grow up to 6 plants in private and while the official sale of recreational marijuana is planned for 2018, adults can give other adults up to 1 oz of cannabis, as long as there is no payment involved.
Although it is allowed to carry up to 1 oz of cannabis in public, more than that will still get you in trouble.
Getting caught with more than 1 oz of weed could land you in jail for up to 6 months and get you a fine of up to $500, as long as it's your first offense.
Getting caught a second time (and any time after that) might land you in jail for up to 2 years and get you a nice fine of up to $2,000.
Although recreational cannabis has been legalized already, official sale through dispensaries is set to start in 2018.
---