Legal status of marijuana in the state of nevada
---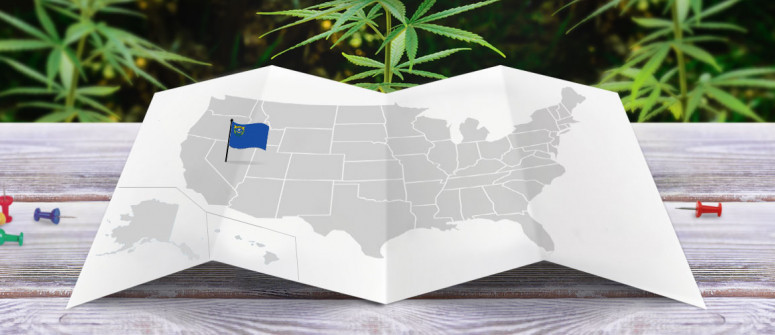 Find out about the legal status of medical and recreational marijuana in the state of Nevada. Is marijuana illegal? Better safe than sorry!
MEDICAL MARIJUANA IN NEVADA
Nevada's medical marijuana program went into effect in 2014, allowing the growth, test, sale and taxing of medical marijuana.
In order to access to medical marijuana from a dispensary, patients need a prescription from a licensed physician in Nevada.
A patient can possess up to 2,5 oz (70 grams) of medical marijuana and is allowed to grow up to 12 mature plants if he or she is located further than 25 miles from a dispensary or the dispensary doesn't hold a certain strain.
The qualifying conditions to become a medical marijuana patient in Nevada include:
AIDS
Cachexia
Cancer
Glaucoma
Persistent muscle spasms (including those characteristic of multiple sclerosis)
Post-traumatic stress disorder (PTSD)
Seizures (including those characteristic of epilepsy)
Severe nausea
Severe pain
RECREATIONAL MARIJUANA IN NEVADA
Recreational marijuana has been legalized in the state of Nevada in the end of 2016 and the new law has gone into effect in the beginning of 2017.
The new law allows adults to possess up to 1 oz (28 grams) of cannabis and up to 3,5 grams of concentrates. If a person lives further than 25 miles away from a official retailer, than he or she is allowed to cultivate up to 6 plants.
If you get caught with less than 1 oz of cannabis, you are ok. More than that is not allowed and will be punished. However, use of marijuana in public is still a crime and will be punished with a fine of up to $600.
If you get caught with more than 1 oz is still considered a crime and wile it be treated as a misdemeanor, you will still be rewarded with a fine of up to $600.
We are not aware of any possible law changes in the (near) future in Nevada regarding medical and/or recreational cannabis.
---