Legal status of marijuana in the state of New Mexico
---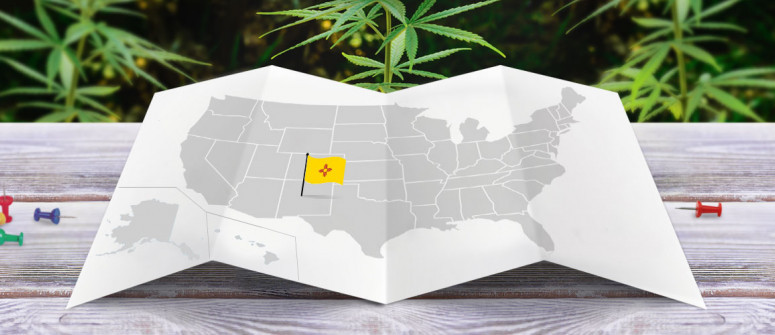 Last updated Published
MEDICAL MARIJUANA IN NEW MEXICO
New Mexico legalized medical marijuana for patients with a prescription from a licensed physician in 2007.
A patient is allowed access to 8 oz (226 grams) every 90 days from a licensed dispensary and can also apply for a Personal Production License (PPL) which will allow him or her to grow up to 16 plants.
The qualifying conditions to become a medical marijuana patient in New Mexico include:
Cachexia (wasting syndrome)
Cancer
Crohn's disease
Damage to the nervous tissue of the spinal cord with intractable spasticity
Epilepsy
Glaucoma
Hepatitis C infection currently receiving antiviral treatment
HIV/AIDS
Hospice care
Huntington's Disease
Inclusion Body Myositis
Inflammatory autoimmune-mediated arthritis
Intractable nausea/vomiting
Lou Gehrig's disease (amyotrophic lateral sclerosis, or ALS)
Multiple sclerosis
Painful peripheral neuropathy
Parkinson's disease
Post-traumatic stress disorder (PTSD)
Severe anorexia
Severe chronic pain
Spasmodic Torticollo (cervical dystonia)
Ulcerative colitis
RECREATIONAL MARIJUANA IN NEW MEXICO
The cultivation, sale, and possession of cannabis for recreational purposes are illegal in New Mexico.
Getting caught with up to 1 oz (28 grams) is treated as a misdemeanor and might land you in prison for up to 15 days and get you a fine of up to $100, if it is your first offense.
Any subsequent possession of under 1 oz might land you in jail for up to a year and get you a fine of up to $1,000.
Getting caught with more than 1 oz but less than 8 oz will land you in prison for up to a year and get you a fine of up to $1,000. More than 8 oz is treated as a felony and can land you in jail for up to 1,5 years and get you a fine of up to $5,000.
We are not aware of any possible law changes in the (near) future in New Mexico regarding medical and/or recreational cannabis.
---