Legal status of marijuana in the state of pennsylvania
---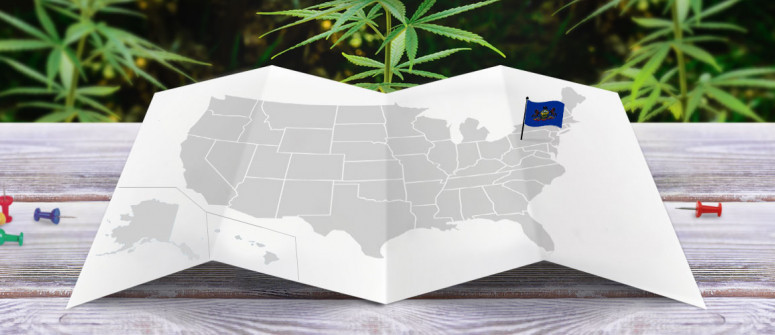 Find out about the legal status of medical and recreational marijuana in the state of Pennsylvania. Is marijuana illegal? Better safe than sorry!
MEDICAL MARIJUANA IN PENNSYLVANIA
Pennsylvania decided to legalize the use of medical marijuana for patients with a prescription from a licensed physician as late as in the beginning of 2016.
The first dispensaries are to open in 2018, making medicinal marijuana accessible for patients. But the only medical marijuana products allowed will be all but actual cannabis flowers and pre-made edibles. The allowed products will be cannabis-infused oils, topicals, tinctures and liquids.
The qualifying conditions to become a medical marijuana patient in Pennsylvania include:
Lou Gehrig's disease (ALS)
Autism
Cancer
Crohn's disease
Damage to the nervous tissue of the spinal cord with objective neurological
indication of intractable spasticity
Epilepsy
Glaucoma
HIV/AIDS
Huntington's disease
Inflammatory bowel disease (IBD)
Intractable seizures
Intractable spasticity
Multiple sclerosis
Neuropathies
Parkinson's Disease
Post-traumatic stress disorder (PTSD)
Severe, chronic or intractable pain.
Sickle cell anemia
Terminal illness (defined as 12 months or fewer to live)
RECREATIONAL MARIJUANA IN PENNSYLVANIA
The cultivation, sale, and possession of cannabis for recreational purposes are illegal in Pennsylvania.
Getting caught in Pennsylvania with any amount of cannabis is considered a crime and penalties start with 30 days in jail and/or a fine of up to $500 for first time offenders caught with up to 30 grams on them.
First possession conviction is eligible for milder punishment and sometimes even conditional release, but subsequent convictions can lead to doubled penalties.
Getting caught with more than 30 grams can land you in jail for up to a year and get a fine of up to $5,000 on top.
We are not aware of any possible law changes in the (near) future in Pennsylvania regarding medical and/or recreational cannabis.
---