Gelato 41
---
Smell & flavour
Pine
Creamy
Mint
Vanilla
Berry
Earthy
Effect
Strong
Creative
Relaxed
Euphoric
Indoors, outdoors or greenhouse
indoors
greenhouse
outdoors
Gelato #41: Like a Delicious Bowl of Creamy Gelato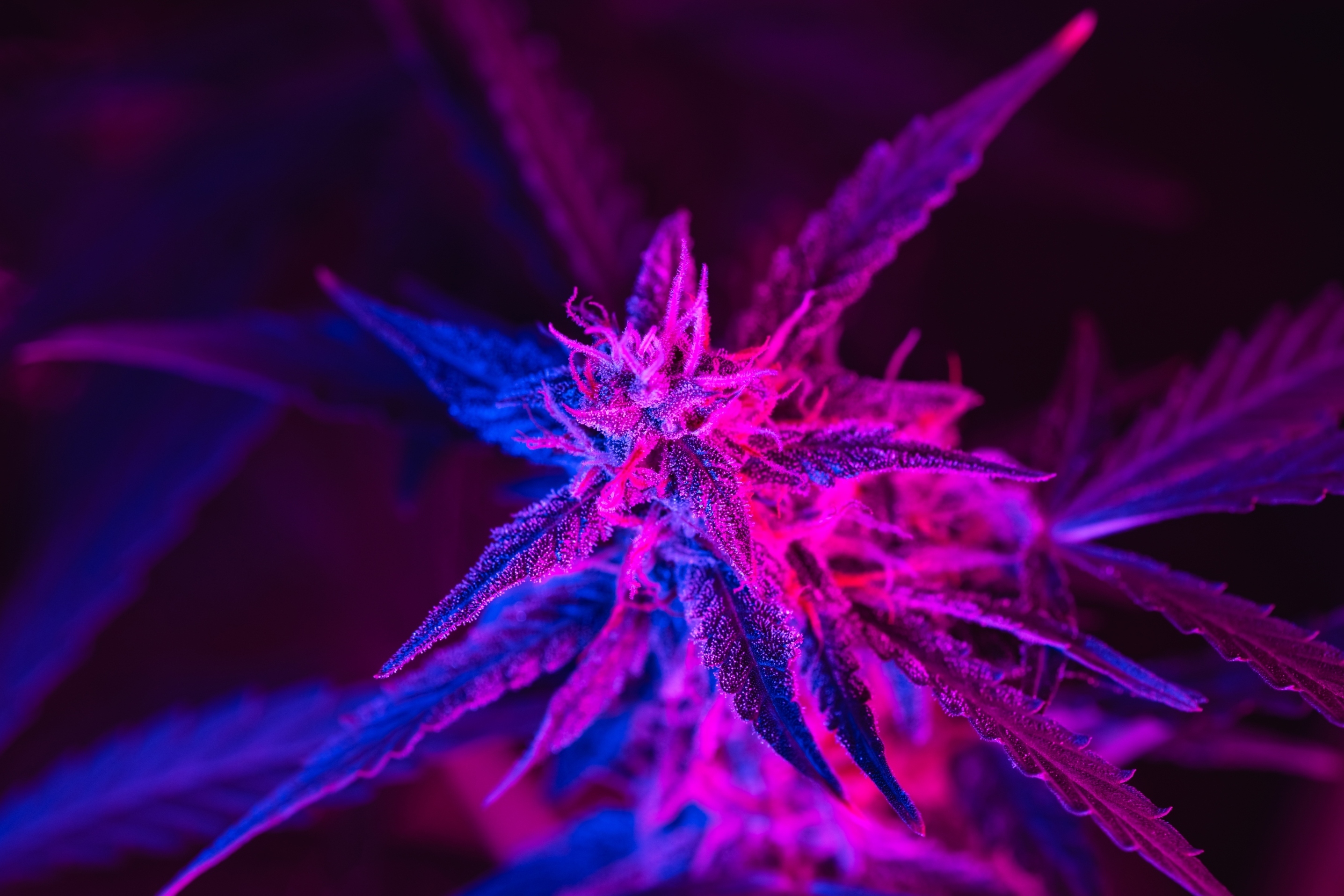 Also known as Bacio Gelato, Gelato #41 is an indica-dominant member of the famous Gelato family. As the most popular phenotype from this lineage, Gelato #41 stands out with intense, complex aromas and flavours, as well as mind-blowing potency. But this magnificence comes at a price—cultivating this strain can be pretty challenging and should be reserved for more experienced growers. Still, this is the weed every stoner dreams of, and users all over the world want to get their hands on some creamy Gelato #41.
Genetic Background of Gelato #41: A Combination of Two Cali Classics
As one of the most influential Cali strains ever created and the foundation for many modern hybrid crosses, Gelato #41 is a combination of two beloved Californian varieties: Sunset Sherbet and Thin Mint Cookies. Originally bred and developed by Sherbinskis, this strain quickly rose to fame and forever altered the perception of what modern weed can taste and feel like. Now, many seed banks offer their own version of this groundbreaking cultivar, and it's hard to imagine contemporary breeding without Gelato #41.
What's so special about the Gelato line of cannabis is the number of unique and exceptional phenotypes it has produced. Crossing Sunset Sherbet and Thin Mint Cookies really was like striking gold for Sherbinskis. Gelato #33 (aka Larry Bird Kush), #43, #45, #47, and #49 have all become popular strains in their own right, but Gelato #41 stands out as the mightiest of all of them, earning legendary status for her deep impact on the cannabis industry.
Sunset Sherbet
Also bred by Sherbinskis, Sunset Sherbet is a cross between Girl Scout Cookies and Pink Panties. She imparted indica-dominant genetics and a powerful body high to Gelato #41. Moreover, she passed on a lot of the citrusy and sweet berry notes that Gelato #41 is known for.
Thin Mint Cookies
Thin Mint Cookies is a specific phenotype of the industry-defining GSC. From this strain, Gelato #41 inherited the minty notes of her aroma, strong psychoactive potency, and therapeutic qualities as well.
Aroma and Flavour of Gelato #41: One of the Most Complex Terpene Profiles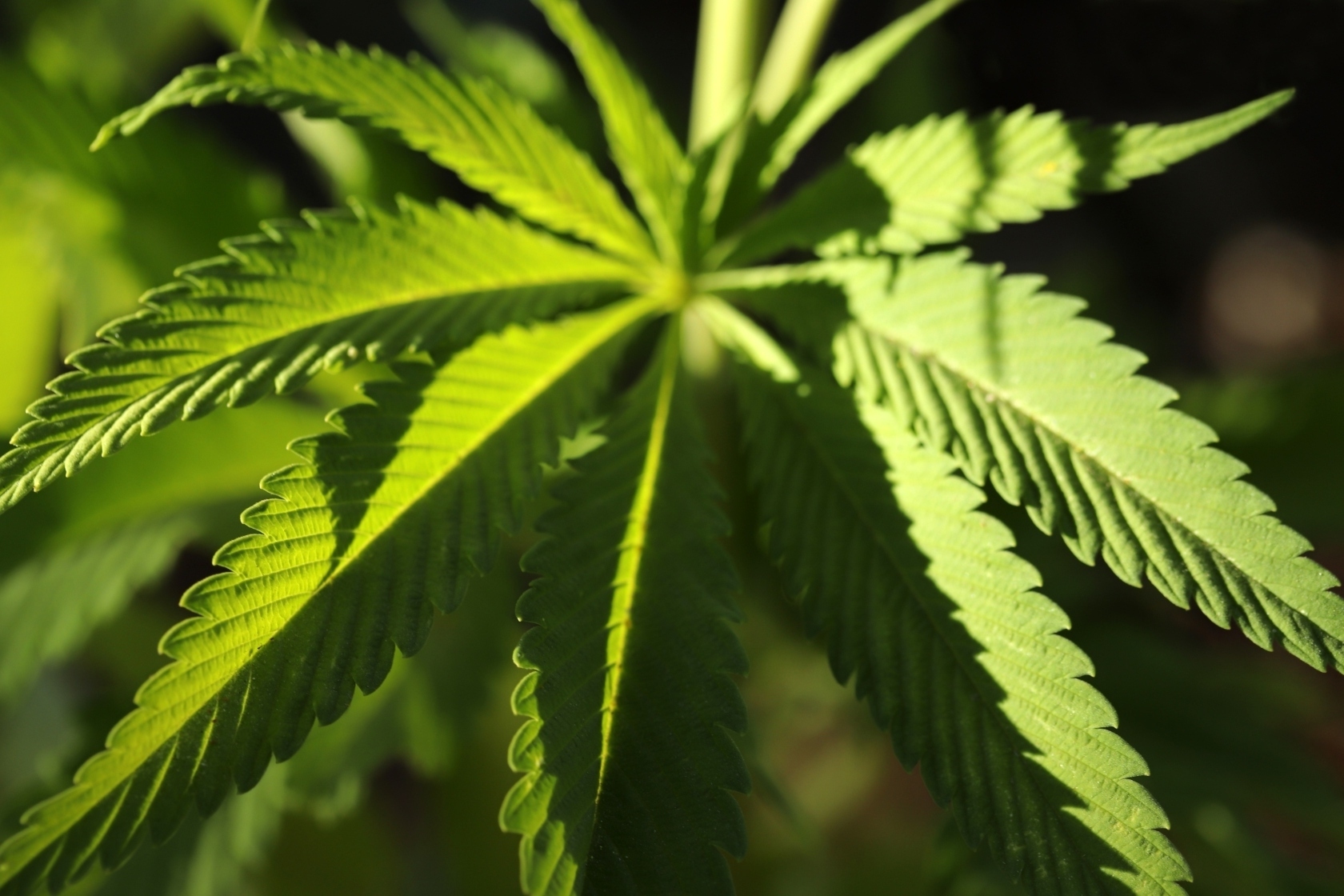 Offering a rich experience never before enjoyed in the cannabis world, Gelato #41's aroma features creamy, sweet, earthy, and piney notes. The flavour builds upon this with even greater complexity, combining accents of vanilla, mint, berry, lavender, and pepper.
If you are lucky enough to get our hands on the original Bacio Gelato by Sherbinskis, you can also expect to enjoy hints of hazelnuts, chocolate, cinnamon, as well as citrusy orange—she really tastes like the most delicious ice cream you will ever have!
For such a multifaceted and outstanding flavour experience, a whole array of terpenes is required. The most dominant terpene found in Gelato #41 is caryophyllene, followed closely by limonene, myrcene, linalool, humulene, and trans-nerolidol.
Potency and Effects of Gelato #41: Strong, Stronger, Gelato #41
With a THC content of roughly 29–32%, Gelato #41 induces a mighty high that can easily overwhelm smokers with a low tolerance. While Gelato varieties are generally known for their high potency and strong effects, Gelato #41 definitely plays in a league of her own—even experienced stoners should tread lightly!.
But once you get acquainted with the effects of Gelato #41, you can look forward to relaxing, euphoric, and creative sensations. Some users even report feeling aroused, tingly, or sleepy after smoking this strain. And there should always be a good selection of snacks around when you indulge in Gelato #41.
Recreational Uses
Gelato #41 is suitable for unwinding and relaxing after a long and busy day, or for working on creative projects. The cultivar pairs well with movie nights, chilling with friends, or spending a day in the clouds (if you are adventurous enough to smoke her during the daytime).
Medical Uses
There is not much known about the therapeutic potential of this strain, but some medical users report that Gelato #41 helps to deal with stress, anxiety, and depression. Others use her potent effect to take the edge off of chronic pain.
Side Effects
Like with most THC-rich strains, the main side effects of Gelato #41 are a dry mouth and dry eyes. Some users might also feel anxious and paranoid when consuming higher doses.
Growing Gelato #41: Only for Experienced Growers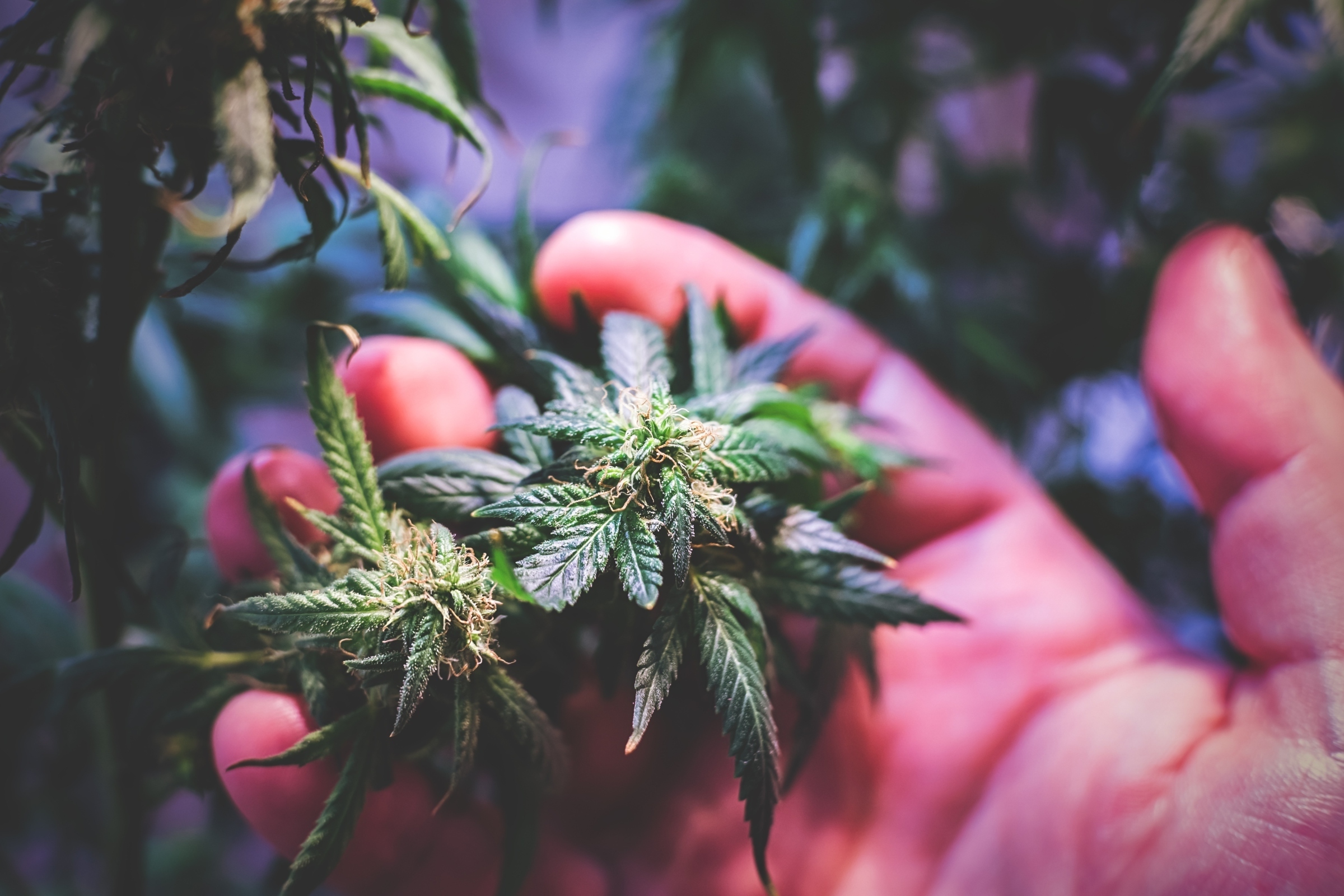 Sometimes the best cannabis strains are the hardest to grow, and this is true for Gelato #41. As such, novices should stay away from this cultivar until they have some grows under their belt. More experienced gardeners, though, can achieve a medium yield from plants that reach a medium height, should they provide optimal conditions. The best thing about cultivating Gelato #41 is her short flowering time of 7–9 weeks.
For an even shorter growing time, growers can opt for autoflowering seeds, which have a total life cycle of around 10 weeks from seed to harvest.
Indoor Growing Tips
For the best results, it is recommended to grow Gelato #41 in high-quality soil rich in organic matter. Putting her indica dominance on full display, Gelato #41 develops a compact and bushy structure that can be opened up and aerated by applying training techniques such as LST.
Outdoor Growing Tips
Despite its somewhat high-maintenance nature, this strain is pretty robust and shows good resistance against pests and diseases. To achieve the most resinous and aromatic buds, plant Gelato #41 in garden beds amended with fertile soil and exposed to full sun.
Should You Try Gelato #41?
As mentioned, Gelato #41 is geared toward experienced growers and stoners with a high tolerance. She can be a finicky plant to manage, and her ultra-potent high is not for the faint of heart.
For Growers
If you've just started growing cannabis, you better wait till you have developed some green fingers before you try to cultivate this variety. However, experienced growers should be able to harvest a decent amount of compact, colourful, and potent buds when they provide Gelato #41 with optimal conditions.
For Recreational Users
Users with a high tolerance and a lot of experience with smoking weed will benefit from the relaxing and creative properties of this strain. Gelato #41 is the perfect weed if you have some friends over, want to spend a chill evening socialising and playing video games, or work on your next creative project that is missing that special inspiring spark.
For Medical Users
If you lead a stressful life or suffer from depression or pain, Gelato #41 might be a viable strain to try out. Moreover, some medical patients call upon her strong high to help settle the nerves.
Gelato #41: A Real Treat for Cannasseurs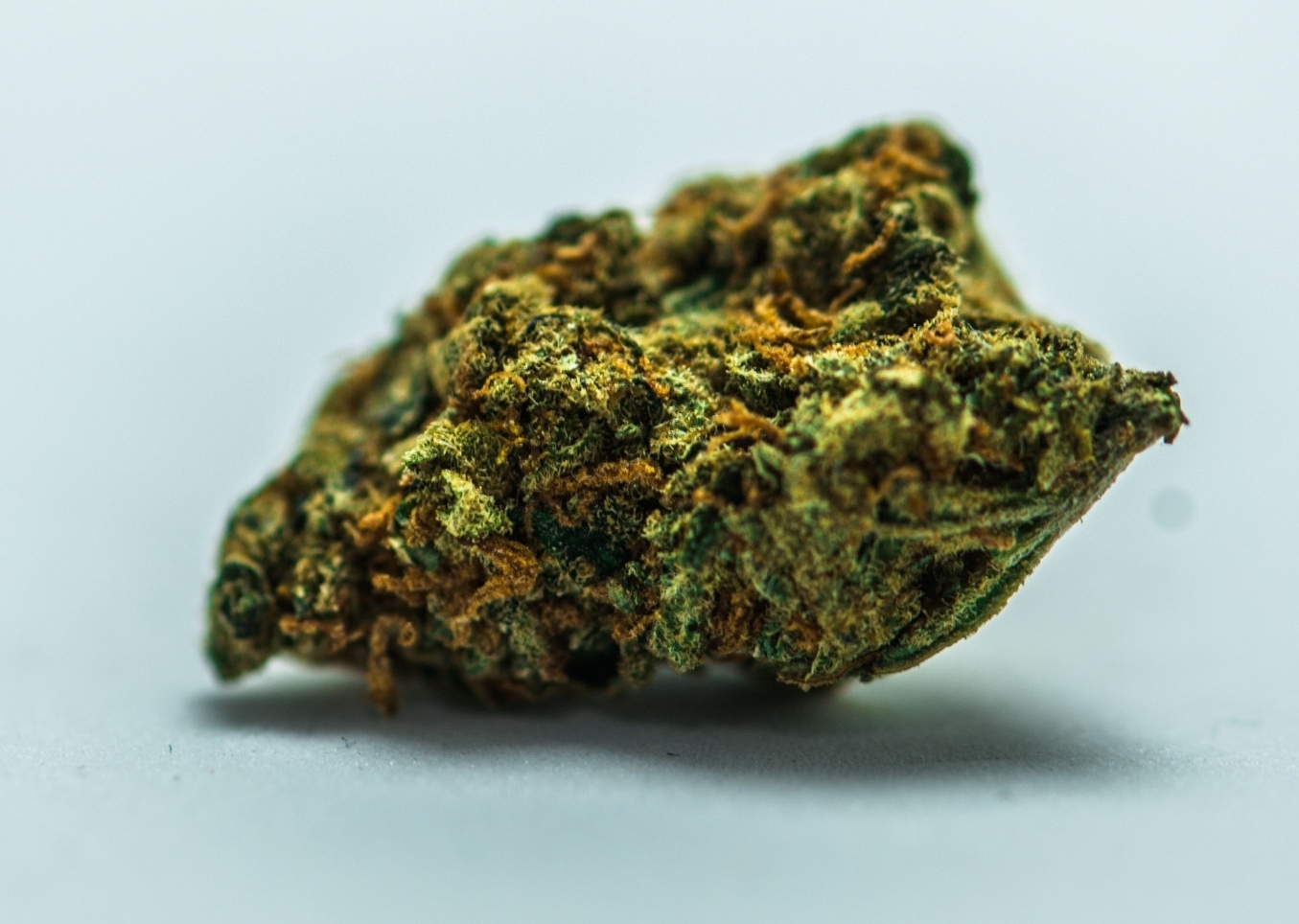 Thanks to her uniquely delicious ice cream flavour and potent effects, Gelato #41 has become one of the most influential cannabis strains of the modern weed era, and has provided the genetic foundation for many other hybrids we enjoy today. Every real cannasseur should experience this exceptional cultivar at least once in their lifetime!
Gelato #41 Cannabis Strain: FAQ
Q: What is Gelato #41?
A: Gelato #41 is an indica-dominant cross between Sunset Sherbet and Thin Mint Cookies that is known for its exquisite flavour and potent effects.
Q: Who should try Gelato #41?
A: This strain is best for users with a higher tolerance. Gelato #41 is ideal for a chill movie night with friends, or for those who like to daydream.
Q: What are the effects of Gelato #41?
A: Known for its great potency and dreamy high, this cultivar is generally regarded as the strongest phenotype of Gelato.
Q: What does Gelato #41 smell and taste like?
A: Gelato #41 features a complex, full-bodied aroma and flavour that combine notes of vanilla, cream, mint, and berry with hints of lavender, pine, and earth.
Grow your own Gelato 41
Grow difficulty

Difficult

Flowering type

Photoperiod

Flowering time

7-9 weeks
Yield (indoor)

Medium

Yield (outdoor)

Medium

Height (indoor)

Medium

Height (outdoor)

Medium
---
Lineage of Gelato 41
Fold
Unfold
---
No reviews yet, be the first!