Ace of Spades
---
Genetics
Indica-dominant (70%)
Parents
Black Cherry Soda
Smell & flavour
Musky
Fruity
Spicy
Lemon
Effect
Relaxed
Sedative
Couch-lock
Indoors, outdoors or greenhouse
outdoors
greenhouse
indoors
Ace of Spades: It's a Winner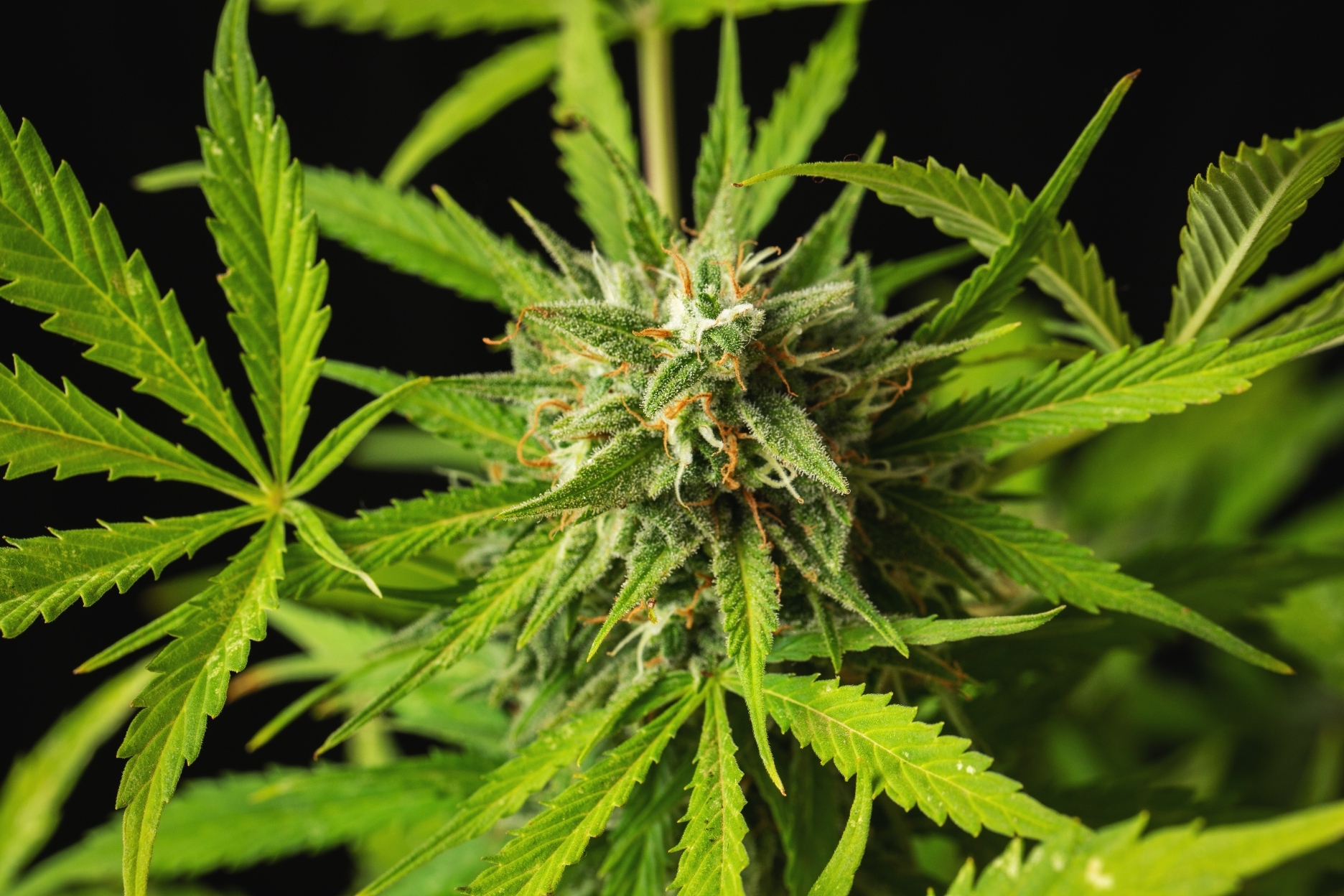 Ace of Spades harnesses powerful, diverse genetics to offer up a cannabis experience rich with scrumptious flavours, deeply relaxing effects, and large yields. This indica-dominant specimen deals attentive growers a great hand, with resilient, abundant plants that are quick to reach harvest. This is one Ace you'll want to have up your sleeve at all times!
Genetic Background of Ace of Spades: Opposites Attract
The team at TGA Subcool Seeds brought Ace of Spades to life through a rigorous breeding programme involving none other than Jack the Ripper and Black Cherry Soda—two strains from opposite ends of the genetic, and flavour, spectrum. This genetic juxtaposition resulted in a strain bearing a genuinely unique terpene profile and creative but wholly relaxing effects.
Black Cherry Soda
Black Cherry Soda is a veritable taste explosion, boasting a fruity berry flavour as well as dark, dense nugs. This indica-dominant hybrid is potent but not overwhelming, delivering a relaxing yet upbeat effect most suitable for afternoon and evening use.
Jack the Ripper
Jack the Ripper is a sativa-dominant hybrid bearing a distinct citrusy aroma with hints of lemon and lime that can help to invigorate the senses and stimulate creativity. Additionally, the strain's high THC content provides a potent, almost psychedelic experience.
Aroma and Flavour of Ace of Spades: Sweetness and Spice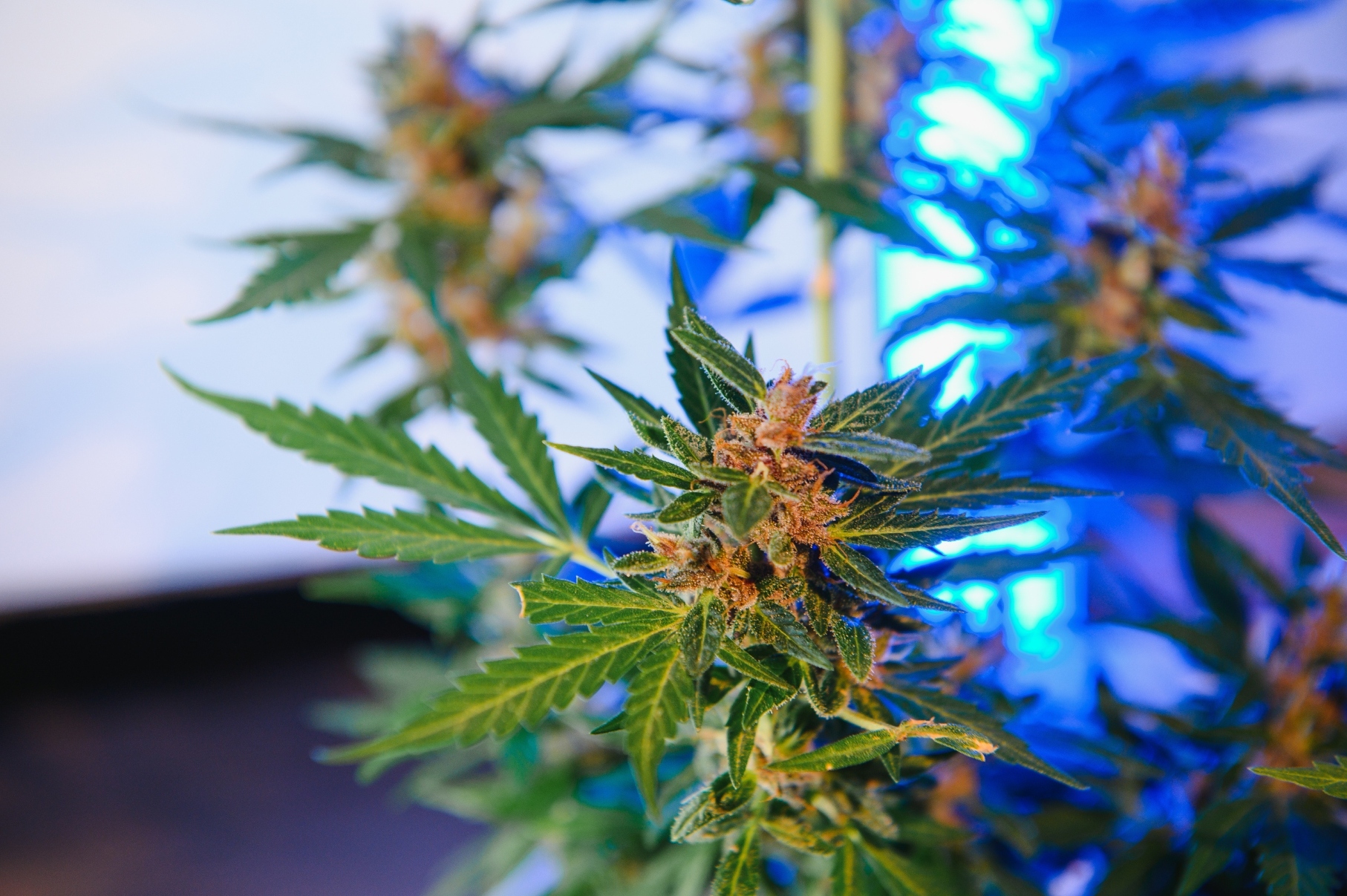 Thanks to its highly aromatic and flavourful parent strains, Ace of Spades exhibits a knockout flavour profile featuring lively notes of spice and musk alongside hints of sweet red fruit and lemon. On the nose and taste buds, users can expect opposing but complementary notes that will elevate any smoking session far beyond the norm. The dynamic balance of flavours makes for a strain that is neither too sweet nor too savoury—just right.
This profound sensory experience is courtesy of a terpene profile dominated by:
Caryophyllene
Humulene
Limonene
Potency and Effects of Ace of Spades: First the Mind, Then the Body
Ace of Spades produces an average THC content of 15–20%, which is moderately potent by modern standards. That said, this strain is capable of inflicting a deep, thorough physical high alongside waves of bliss and contentment. In smaller amounts, this strain is just perfect for unwinding with friends, while larger amounts may inspire you to get under the covers—or at least cosy on your favourite chair or couch.
Although it may provide some uplifting effects initially, Ace of Spades is not well-suited for wake-and-bake sessions or social events that require high levels of energy and sociability.
Given its propensity to cause sedative effects, Ace of Spades is a potentially great option for those looking to alleviate stress and anxiety. It can help to calm the mind and body, allowing users to feel more relaxed and at ease.
Recreational Uses
Recreational users will thoroughly enjoy the deeply calming and soothing effects of this product. It is renowned for providing a sense of tranquillity and relaxation few other strains can match. In addition, its initial uplifting, almost giddy effects are perfect for putting you in the mood to enjoy some much-needed downtime.
Medical Uses
Ace of Spades is the troubled sleeper's dream strain. Toking on this variety an hour or so before heading to bed will get you ready for dreamland in no time. Moreover, its predominantly physical effect makes Ace of Spades a wholesome option for relieving symptoms associated with chronic pain. Though its effects on mood are more pacifying than euphoric, this can be just what's needed by individuals looking to calm down both their mind and body.
Side Effects
Commonly reported side effects of Ace of Spades include dry mouth/eyes, and dizziness when used in larger amounts.
Growing Ace of Spades: Bushy Plants and Large Yields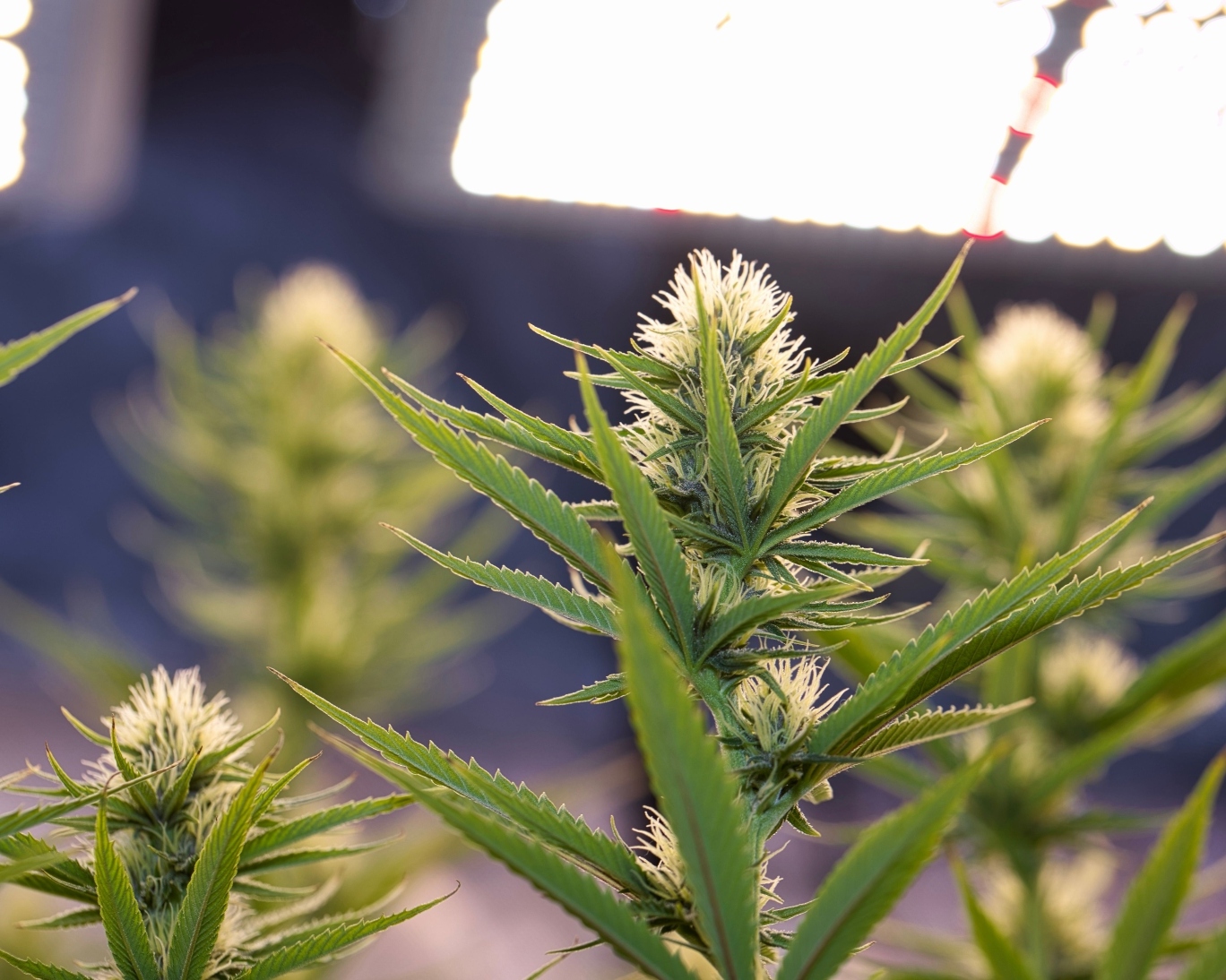 Like any indica hybrid worth its salt, Ace of Spades is fast and productive, offering rewarding yields indoors and outdoors. Growers can expect seeds to form into medium-sized, bushy plants with plenty of bud sites. Given its dense canopy, it's essential to ensure the plant gets plenty of airflow to prevent mould and other issues. Also, note that if nighttime temperatures are sufficiently low during the late flowering stage (around 16°C), plants may develop violet or blue hues.
Indoor Growing Tips
Indoors, Ace of Spades requires optimised environmental conditions in order to make it to harvest successfully. Though she's otherwise undemanding, humidity levels need to be kept relatively low during flowering, and airflow should be significant in and around each plant. Growers can also look to use various techniques and training methods to maximise space and yields, such as SOG. Over its brief 8-week flowering period, Ace of Spades is capable of returning up to 600g/m².
Outdoor Growing Tips
Ace of Spades is known to exhibit vigorous growth when exposed to full sun outdoors. As long as plants have adequate space and nutrient-rich soil, they are capable of delivering exceptional yields for their size. Come early October, up to 600–800g/plant is up for grabs.
Should You Try Ace of Spades?
This strain is perfect for users seeking a primarily relaxing experience (without feeling completely stoned out of their minds) alongside a delicious sweet and spicy flavour. Moreover, its low-maintenance nature and large yields make Ace of Spades a rewarding project for growers of all stripes.
For Growers
Ace of Spades is appropriate for growers of most experience levels and setups. Unless your space cannot accommodate plants of 1m in height, you should be able to let her grow as she desires. However, the strain can successfully be manipulated to the grower's whim, and may even produce larger yields as a result. As it's fast to flower and abundant, indoor growers looking to save money on energy, and outdoor growers looking to harvest before the cold sets in, will find a good partner in Ace of Spades.
For Recreational Users
For those who prefer a more mellow experience without the risk of being immobilised, Ace of Spades is definitely worth trying. Not only does it provide a physically soothing effect, but it also offers a subtle cerebral high that will put you in a good mood. In addition, the strain has a pleasant aroma that is refreshing and complex, making it an ideal choice for those seeking something a bit different.
For Medical Users
As mentioned, this particular strain is highly recommended for individuals seeking relief from chronic pain. That said, it is important to note that the effects of Ace of Spades are not limited to pain relief alone. It is also reported to have a calming effect on the mind, which makes it attractive to medical users seeking relief from mental and emotional distress.
Ace of Spades: The Perfect Relaxant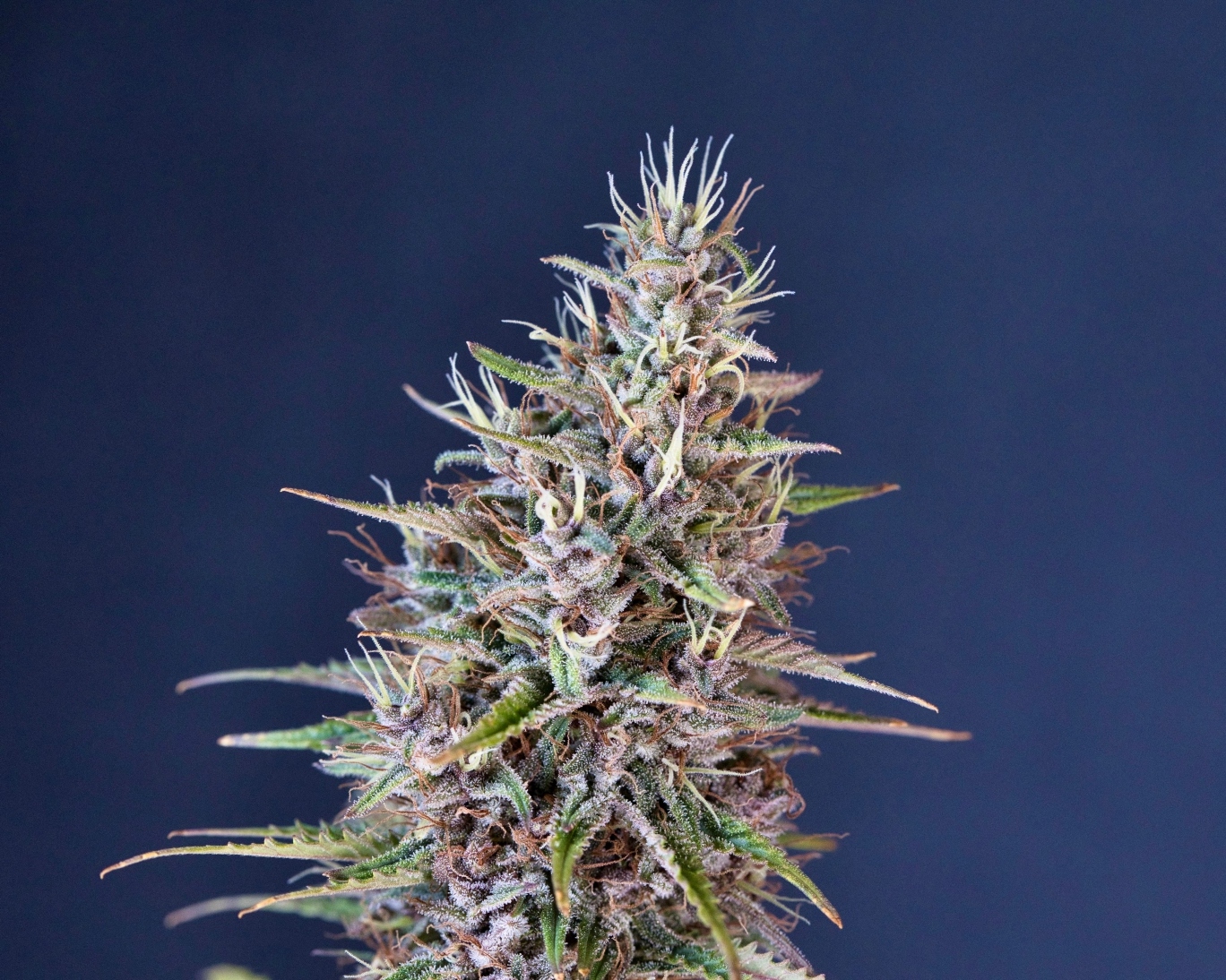 Ace of Spades is just the right thing for those who want to relax without feeling too stoned. It is easy to grow, and has a distinct flavour and aroma that will catch many users by surprise—in the best of ways. It is also great for medical users who want to address pain and stress. Overall, Ace of Spades is a well-rounded cultivar that impresses from seed to harvest and beyond.
Ace of Spades Strain: FAQ
Q: What are the yields of Ace of Spades?
A: Ace of Spades produces yields of around 600g/m² or 600–800g/plant.
Q: How do you grow Ace of Spades?
A: This bushy strain needs to be pruned to maintain adequate airflow and prevent mould.
Q: What are the effects of Ace of Spades?
A: Ace of Spades exhibits predominantly physically relaxing effects. It is not suited to wake-and-baking or social events.
Q: What are the flavours and aromas of Ace of Spades?
A: Ace of Spades has an unusual sweet and spicy taste that makes it refreshing and moreish.
Grow your own Ace of Spades
Grow difficulty

Medium

Flowering type

Photoperiod

Flowering time

8 weeks
Yield (indoor)

600g/m²

Yield (outdoor)

600g/m²

Height (indoor)

Medium

Height (outdoor)

Medium
---
Lineage of Ace of Spades
Fold
Unfold
---
Breeder / Seed Bank(s)
No reviews yet, be the first!