Last year I had a chance to grow Mendocino Purple Kush from cuttings, check out how it came out!
20 cuttings "Mendocino Purple Kush" (Medical Seeds, Spain) Medium - Ugro Coco Rhiza XL (http://ugrococo.com/) Containers - 8l Jute Bags (http://ugrobag.com/) Vital Green Technologies grow tent, 240x120x200cm in size. Light: 375W total - LED + CMH
Feeding used in the grow: full Aptus line and Photosynthesis Plus by Microbe Life (photosynthesis enhancer)
Pickup clones and give them 5 days to acclimatize.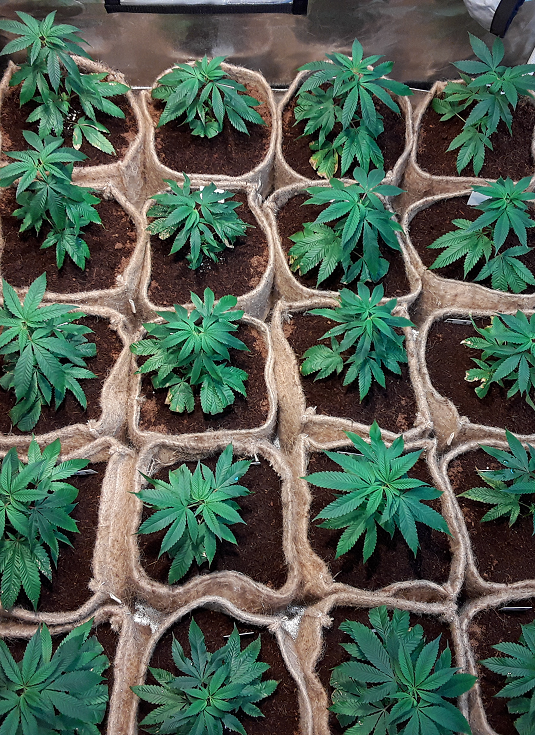 Tranplsant on day 7. Day after the transplant to 8l bags I topped all plants and did 14 day vegetation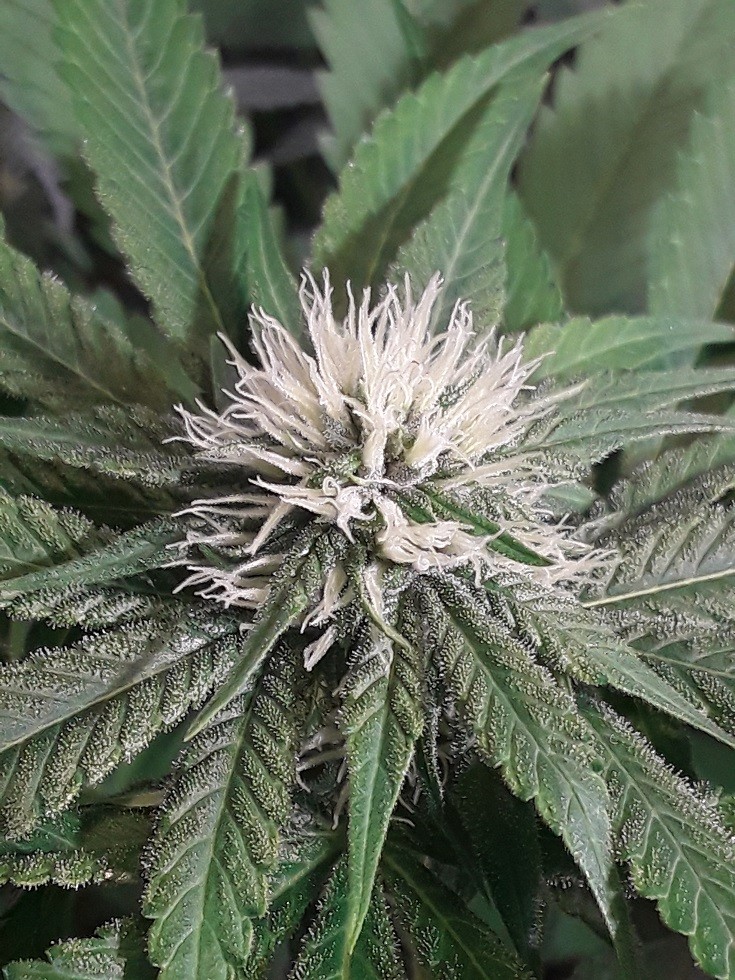 Week 3 flowering - I massaged the shoots to make the branches stronger and more resistant. Day 20 defoliated and full strenght feeding solution. There was no shock reaction.
Week 4 - At the beginning of 4th week, full strength feeding solution at Ec=1,8 and foliar CaMg. Positive reaction, however some of the plants have shown slight tip burn. I also noticed "clawing" of leaves, so I stopped adding nutrients. During week 4 flowers gained volume and started to fill out, resin production increased. Around 28th day of flowering, at the end of week 4, some of the pistils started to die back and turn their colour. In week 4 plants got less CaMg and received additional K supplementation where possible. This way I avoided additional accumulation before I added more nutrients in week 5.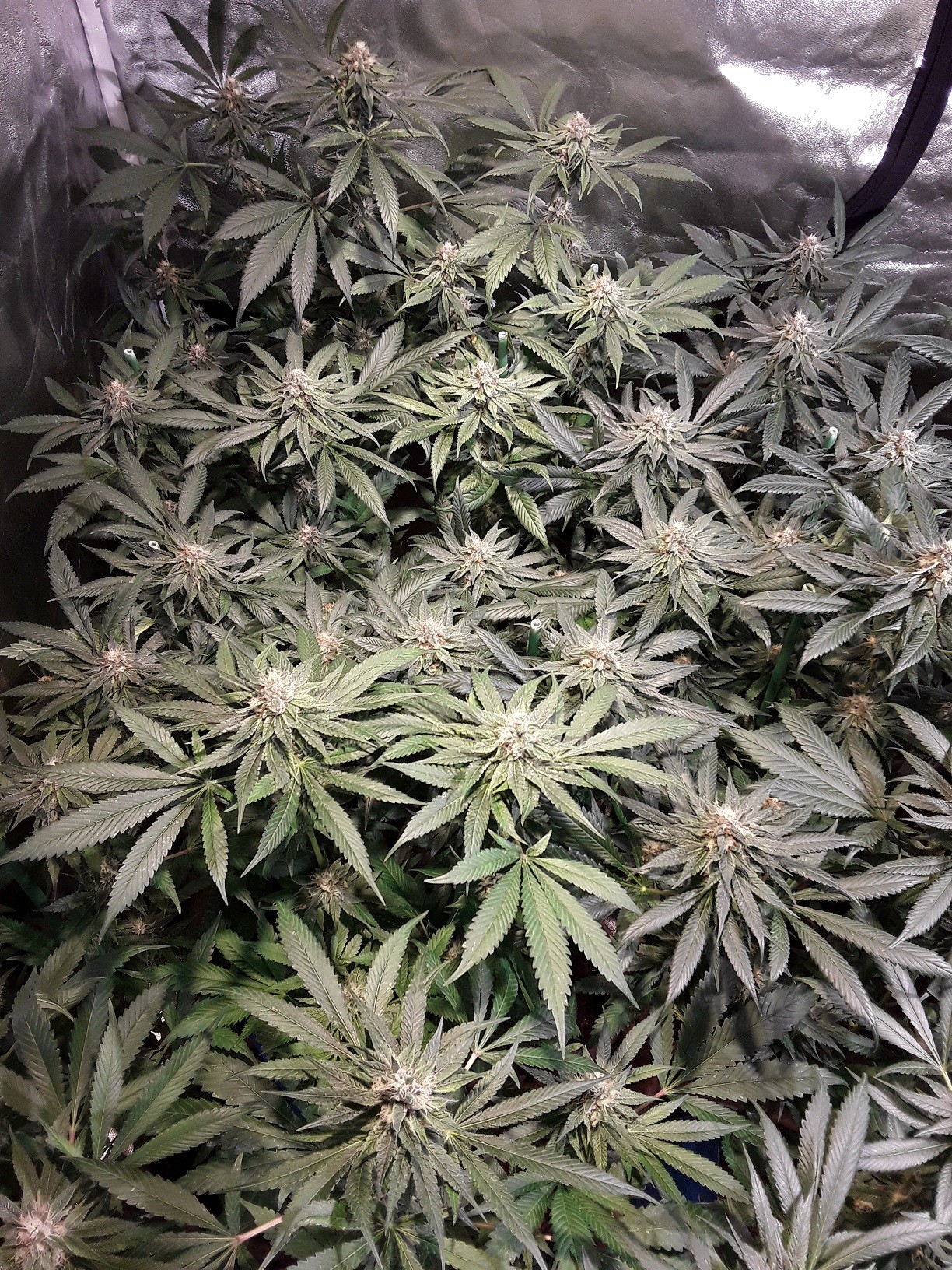 Week 5
Week 6 - During week 6, around Full Moon plants received last strong feeding. From then until the end low concentration and pH regulated water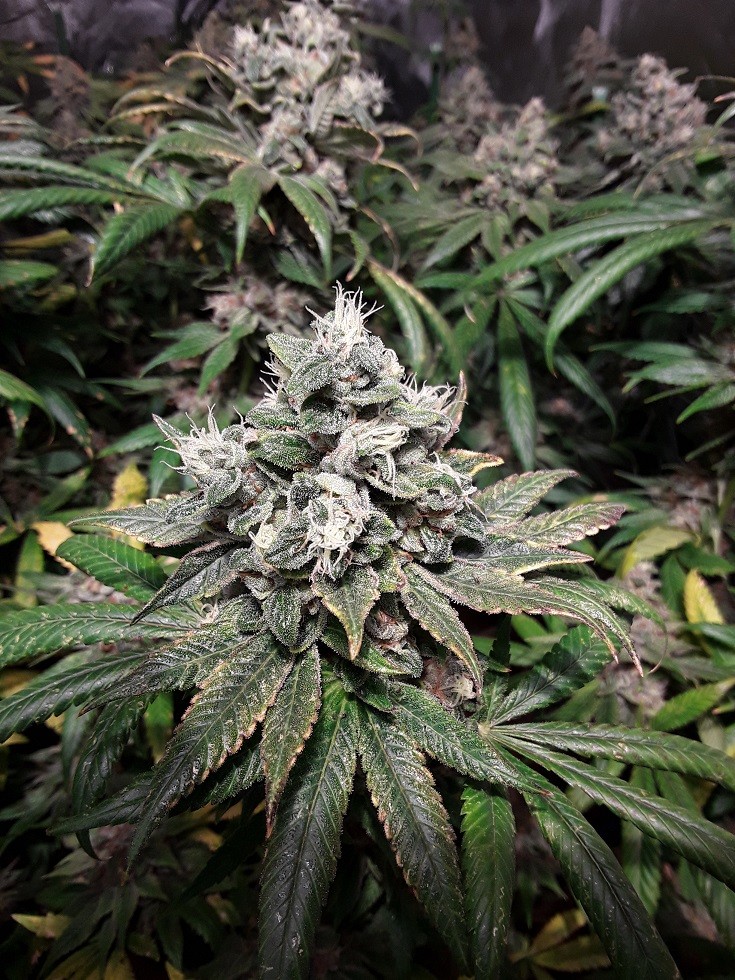 At the beginning of week 7, I defoliated once again to redirect the growth energy to flowers. During 7th week I added no more fertilizers. Week 7 and 8 – ph regulated water only (Ec=0,2)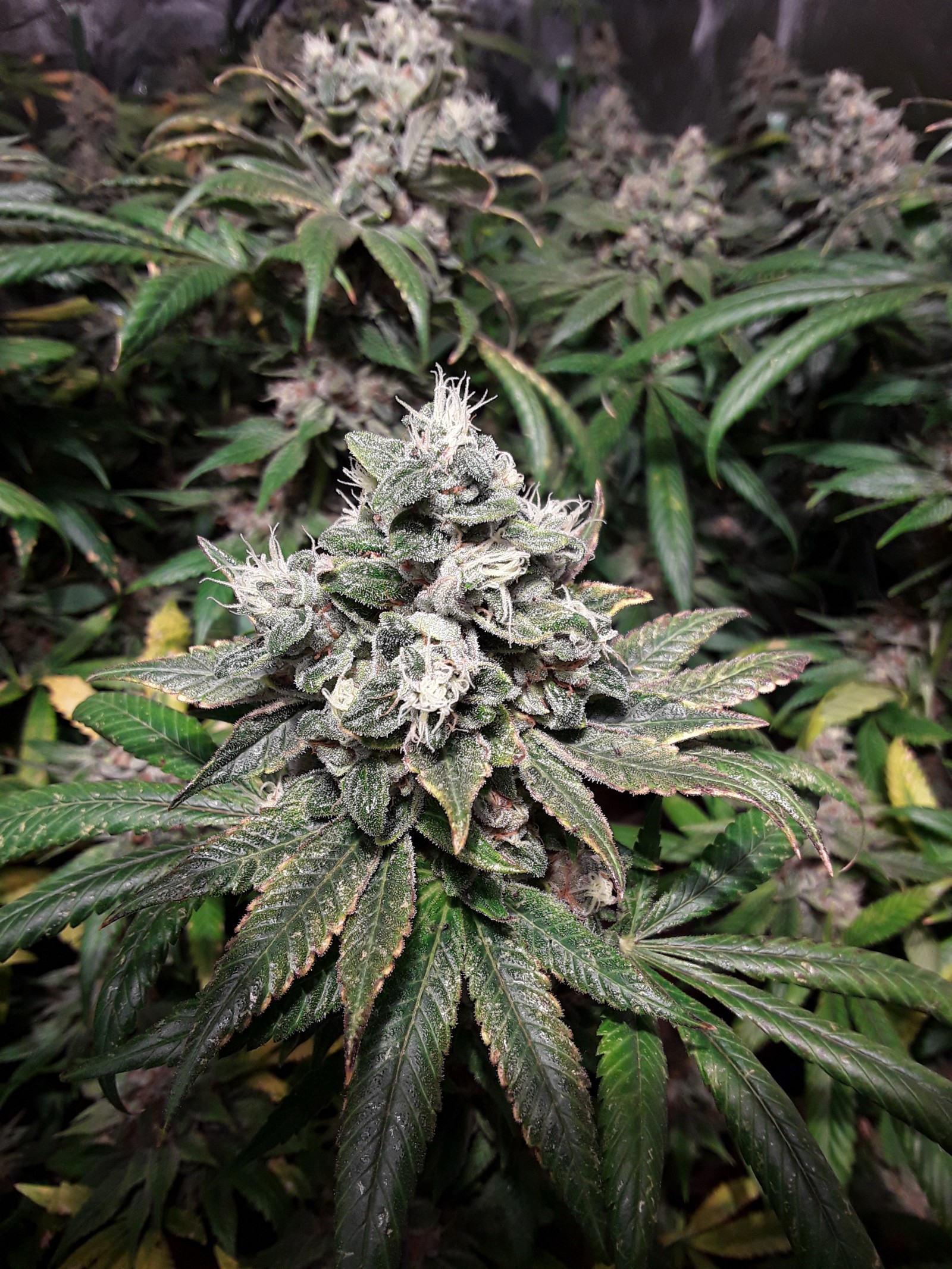 Hand trimming and whole plants have been hung on a drying rack in well aerated space for 10 days (15-18°C, RH=50-65).