I'm a new grower and found a random seed so I just went for it! I love gardening and spending time outside and I do have a little bit of a green thumb! Started as a seedling, have done a lot of reading and educating my self on how to grow! So any and all comments are welcome! Thanks for sharing! So let's begin .........
Outdoor/ full sun (partial sun as seedling) —City water —P.H. 7.0 —Fox Farm Ocean Forest Soil w/ 7 gallon fabric pots. —Nutrients : Fox Farm Liquid Trio
*Fox Farms Ocean Forest Soil *7 gallon fabric Container *Fox Farms liquid nutrients trio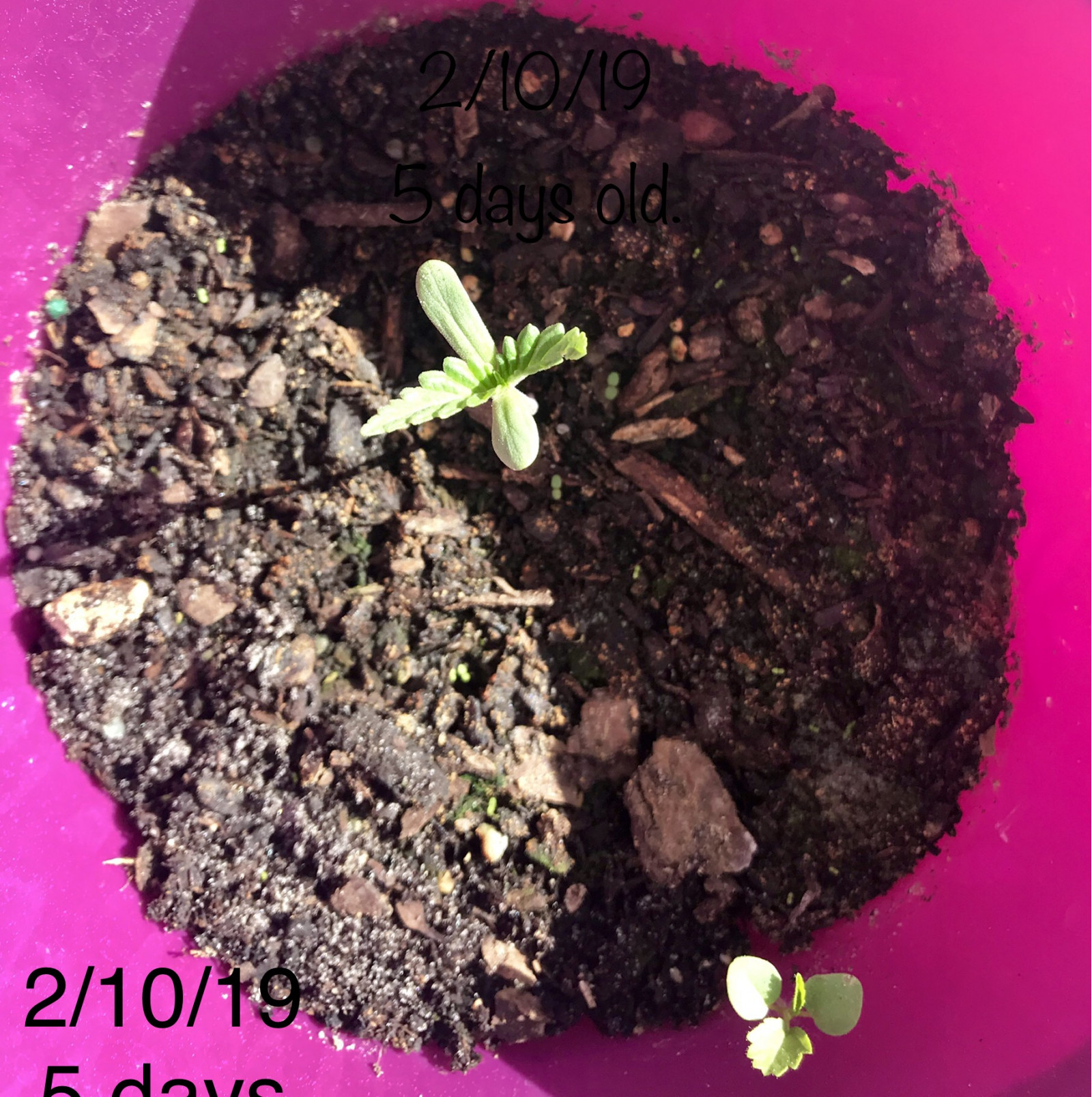 5 days old Unknown seed found in baggy! Heres her 1st picture! We're on our way Started her in a 1gallon pot, temporarily. Basic potting soil. Partial sun
21 days old / 3 weeks 1gallon plastic container Going to be transplanting to a 7 gallon fabric container, and FiM her! Looking good!
30 days old / 4 weeks Partial sun/ outside 1st FIMing done! Finally got all my new stuff to transfer over too! So far so good ???? Getting big
She's 35 days/ Week 5 Finally transferd , successful Full sun/ outside Happy and growing! Still haven't had to use my Fox Farm Liquid Nutrients Trio for feeding ! She's getting plenty of nutrients from the soil! PH reads at 7.0 Moisture levels are a little low by the time I get home but she's looks perky and happy.
34 / 35 days /WEEK #5/6 Its been a couple days since I transferred to a 7 gallon fabric container, using : Fox Farm Ocean soil. PH is at a steady 7.0 Full sun all day / outside Haven't had to use any of the Fox Farm Nutrients Trio yet, she's getting more than enough from the soil. The soil is a little dry when I get home , so I might need to up the watering!
36 days /Week #6 & 7 Full sun/ outside PH -7.0 My 1st attempt at LST! She so bright and growing steady!
37 days / Week # 5 Seems to be taking well to my LST PH was reading a little low so I did my first feeding using Fox Farms Big Bloom at half strength.
Day 44/Week# 6 Getting big Responding well to my version of LST Started on weekly feeding schedule going by Fox Farms schedule on website More to come!!!!
Week # 7/ Day 44 Getting big and beautiful! Weekly feedings according to Fox Farms PH -7.0 And it's a FEMALE!!!