Does cbd oil help with muscle recovery?
---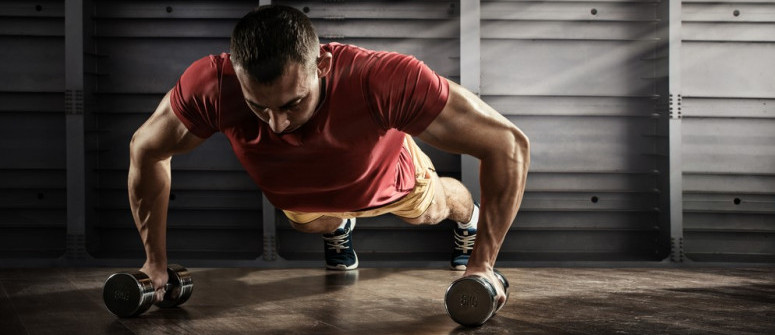 People often turn to supplements to support a healthy fitness regime. CBD oil is a product that should not be overlooked for this purpose. Let's explore if CBD can aid muscle recovery and other aspects of fitness.
We all know a healthy lifestyle is attained through good nutrition alongside enough physical exercise. To attain specific fitness goals, many often turn to the wide array of supplements available. CBD is a very interesting supplement, as it can positively impact your fitness routine in multiple ways, including your muscles.
WHAT HAPPENS TO OUR MUSCLES WHEN WE EXERCISE?
You know why you feel that burning sensation in your upper thighs after a few sets of squats? That's your body taking care of you.
After hitting the gym, even the fittest people feel sore sometimes. You might even have sore muscles for multiple days after an intense workout. Physical exercise causes microscopic damage to muscle fibres, which causes inflammation. Your body then reacts by repairing the damage, resulting in temporarily sore or stiff muscles.
Although this might sound alarming, there is no need to worry. A proportionate amount of inflammation and damage to muscle tissue is necessary for it to repair and get bigger. The increased blood flow brings oxygen and important nutrients with it, while also getting rid of cellular debris and damaged proteins. Developing stronger muscles keeps our bodies fit as we grow older and minimises the chance of injury.
HOW COULD CBD OIL HELP MUSCLE RECOVERY?
CBD it is thought to help with muscle recovery in multiple ways. CBD is one of approximately 100 cannabinoids found in cannabis cultivars, including marijuana and industrial hemp. Its chemical composition is actually close to that of THC, which is responsible for the psychoactive effects of marijuana. CBD, however, won't get you high, no matter how much you consume.
CBD is becoming increasingly popular for supporting muscle recovery, among other fitness-related goals:
• Potentially reduces inflammation
• Relieves muscle soreness
• Improves quality of sleep
• Limits cortisol buildup
INFLAMMATION MANAGEMENT
Fitness enthusiasts and occasional gym-goers seeking aid to support muscle recovery are increasingly drawn to CBD. Many studies illustrate the effects of CBD on inflammation.
As mentioned before, a certain amount of inflammation is important to help your muscles become stronger and bigger as your body repairs them. This happens when stem cells (satellite cells) in the muscle are stimulated and turn into new fibres.
Why should you reduce inflammation? Because while your workout focuses on specific muscle regions, many other regions are collaterally affected. For this nearby muscle and joint tissue, the recovery process will be much slower, causing unnecessary damage. To limit this, keeping inflammation at bay is essential. Many athletes use ice or traditional supplements after an injury or exercise, and CBD is an alternative choice for supporting this process.
MUSCLE SORENESS RELIEF
Inflammation is usually met with muscle soreness and pain, often causing stiffness in the joints. By managing inflammation, you can better manage these other symptoms as well. In hopes of mitigating muscle soreness and boosting recovery, many people take CBD oil directly after finishing a workout.
IMPROVED SLEEP QUALITY
Catching a good night's sleep is very important after a day with any physical strain because this is when your muscles heal the most. The hormone melatonin is produced while you sleep, which can support the recovery process immensely.
Your muscles will have a hard time recovering if you don't get enough sleep, and CBD's effect on a healthy sleep cycle should not be overlooked.
LIMITING CORTISOL BUILD-UP
The stress hormone cortisol is released by the brain in order to regulate your mood, influencing motivation and fear in particular.
While appropriate amounts of cortisol are fine, high levels caused by chronic stress can cause a lot of damage. The most undesired effects are weight gain, muscle weakness, and mood swings. CBD should definitely be considered if you are looking for a way to reduce tension by lowering cortisol levels.
HOW TO USE CBD OIL FOR MUSCLE RECOVERY
Besides the many ways in which CBD can support a healthy lifestyle alongside regular physical activity, it's also very easy to include in your fitness regime.
CAPSULES
A convenient way to intake CBD oil is via capsules. Often thought of as a post-workout supplement, many also perceive positive effects from pre-workout ingestion. Desired effects include enhanced focus and increased energy levels.
CBD OIL
CBD oil is perfect for adding to your intra-workout drinks. Bottles with a pipette allow you to easily add the required number of drops to your protein shake, smoothie, or yoghurt.
VAPORIZER
This, of course, is all a matter of preference, but some might prefer hits of CBD e-liquid through a vaporizer.
CBD OIL DOSAGE FOR MUSCLE RECOVERY
As with any supplement, consult your physician before combining CBD with medications. Proper dosage varies greatly depending on the individual, and can easily be determined by trying a few drops at a time.
Keep in mind that muscle recovery takes time, so flooding the body with CBD is no use—especially if you want to find the most effective dosage. It would be better to try frequent, small amounts.
CBD MUSCLE RECOVERY: CREAM VS OIL
While oil can be dosed easily, a CBD cream or lotion may be more suitable in some situations. Topical CBD does not reach the bloodstream, but instead exerts effects on the specific areas where it's applied.
Apply a lotion or cream to a particular region or muscle that's severely strained for a highly localised effect.
CBD OIL AND MUSCLE RECOVERY: FINAL THOUGHTS
Considering the wide variety of fitness goals individuals have, CBD in its many forms gives you plenty of room for experimentation. Incorporating it into your fitness regime gradually will help you determine the right dosage for the optimal desired effect.
---